Summer Music Series: String Quartet Works by Beethoven and Carter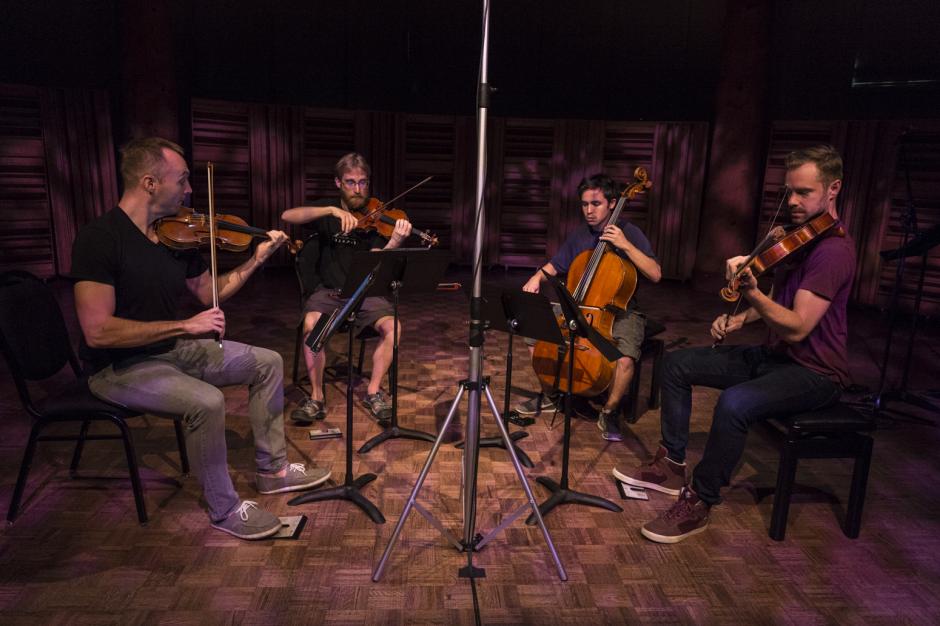 Hear our three faculty Quartets, JACK Quartet, Eybler Quartet, and Parker Quartet, perform familiar and new works as they travel through three distinct eras of the string quartet.
JACK Quartet: String Quartet No.1 - Di Castri
This moving modern piece was commissioned by Banff Centre for the 2016 Banff international String Quartet competition. Inspired by this hurried contemporary music the JACK Quartet will be recording this work in the future for eventual release.
Eybler Quartet: Franz Joseph Haydn - String Quartet, Op. 33, No. 1 in b minor
Parker Quartet: Leos Janáček - The Kreutzer Sonata
Enjoy this perfomance as the musicians who compose our Evolution of the String Quartet faculty take you on a melodious journey.