Summer Music Series: World Premiere by Tyshawn Sorey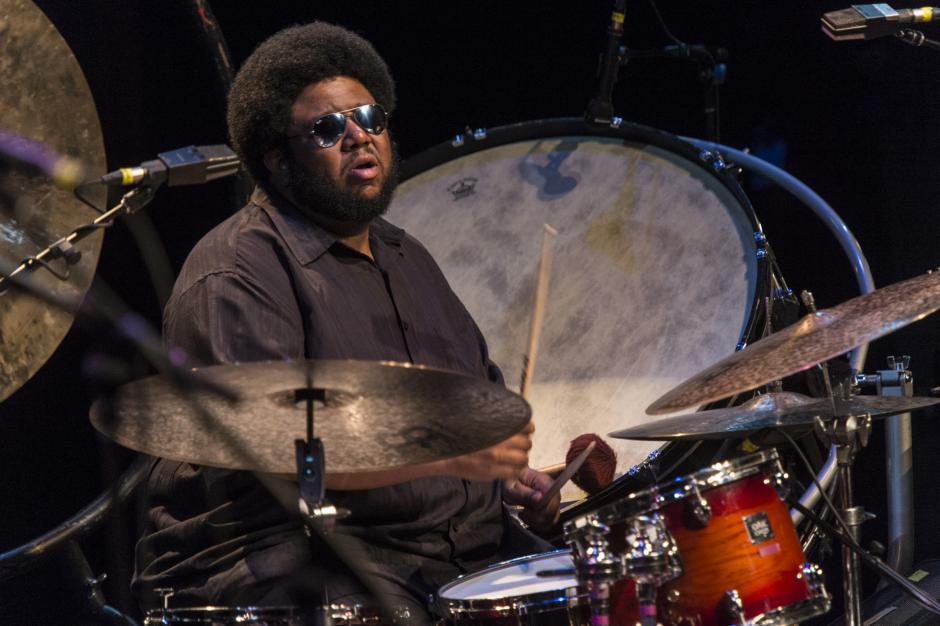 For the 2018 Summer Music Program, Banff Centre has commissioned an extraordinary 12 new works!  This new music will make an indelible impact on the contemporary music scene and will involve the Banff Centre participants in the most important process of the musical world: the creation of new art. 
Tyshawn Sorey is a composer-performer, educator, and scholar working across an extensive range of musical forms. Sorey is a multi-instrumentalist who performs on percussion, trombone, and piano. He performs nationally and internationally with his own ensembles, as well as with artists such as Muhal Richard Abrams, Steve Coleman, John Zorn, Misha Mengelberg, Vijay Iyer, Wadada Leo Smith, Anthony Braxton, Steve Lehman, Tim Berne, and Myra Melford. As a composer, Sorey has received commissions from Roulette and the International Contemporary Ensemble, with whom he also performs. Sorey regularly teaches composition and improvisation at The New School for Social Research and The School for Improvised Music and was awarded the MacArthur Fellow in 2016.  Sorey recently received his Doctor of Musical Arts degree from Columbia University. In Fall 2017, he will assume the role of Assistant Professor of Composition and Creative Musics at Wesleyan University, where he received his Masters degree in Composition in 2011.
In 2018 he will also assume the role of Co-Artistic Director for the Banff International Workshop in Jazz and Creative Music.