Visual Arts Lecture Series: Divya Mehra & Kim Nguyen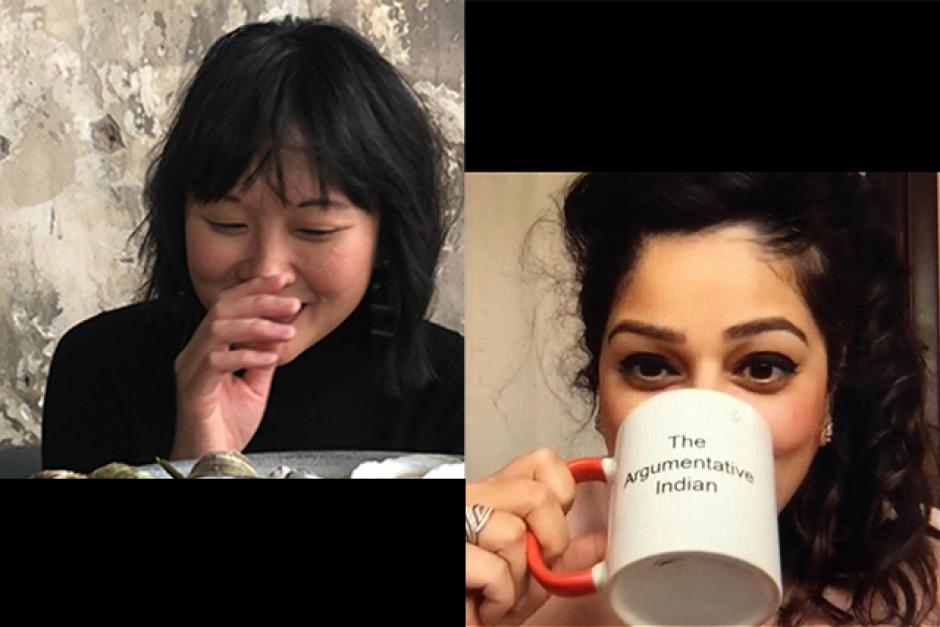 The Visual Arts Lecture Series presents talks by leading Canadian and international artists, curators and academics. Join Divya Mehra, guest faculty for Banff Artist in Residence Emerging, and Kim Nguyen, guest faculty for Winter Banff Artists in Residence, for this talk.
As a public experiment and ongoing private conversation, artist Divya Mehra (Scorpio), curator Kim Nguyen (Cancer), continue their series of public readings that trace their respective, and at times, overlapping experiences of the contemporary art world. Specifically, Mehra's performative lecture explores race, neutrality, death, and the value of POC labour in a series of non-linear short stories and poetics. The performance, as well as her overall practice, often asks "how do we exist within the crushing indifference of our day-to-day?" In her narrative reading, Nguyen reflects on the absurdity and alienation of navigating white art institutions. Addressing the complex power dynamics that perpetuate whiteness in these spaces, Nguyen highlights the constant performance of class tourism and privilege that continues to divide art from the real.
Divya Mehra
Working in sculpture, print, drawing, artist books, installation, advertising, video, and most recently film, Divya Mehra is known for her meticulous attention to the interaction of form, medium, and site. Through an acerbic tone, she addresses the long-term effects of colonization and institutional racism. Re-contextualizing references found in music, literature, and current affairs, she contends with contemporary expressions of societies continuously formed by their colonial roots. 
Mehra's work has been included in a number of exhibitions and screenings, notably with Wallach Art Gallery, MoMA PS1, Creative Time, and The Queens Museum of Art (New York), MASS MoCA (North Adams), Artspeak and the Morris and Helen Belkin Art Gallery (Vancouver), Royal Ontario Museum, and the Art Museum at the University of Toronto (Toronto), The Beijing 798 Biennale (Beijing), Bielefelder Kunstverein (Bielefeld), and Latitude 28 (Delhi). Mehra holds an MFA from Columbia University and is represented in Toronto by Georgia Scherman Projects.
 
Kim Nguyen
Kim Nguyen is the Curator and Head of Programs at the Wattis Institute, California College of the Arts, San Francisco. Prior to the Wattis, Nguyen was director and curator of Artspeak in Vancouver. At the core of her work is an investment in artist-run culture, artist self-determination, institution building, and institutional care. Her curatorial projects often emphasize experimentations with language - and the ways an institutional voice can generate doubt rather than authority. 
She has curated programs, commissions, and projects with a wide range of artists including Ken Lum, Akosua Adoma Owusu, Abbas Akhavan, Cinthia Marcelle, Danh Vo, Marina Roy, Alex Da Corte, Abigail DeVille, Charlene Vickers, Aaron Flint Jamison, Valérie Blass, and Yuji Agematsu, among many others. She will curate the Wattis' sixth research season dedicated to the work of renowned filmmaker, writer, and scholar Trinh T. Minh-ha. Nguyen is the recipient of the 2015 Hnatyshyn Foundation Award for Emerging Curators in Contemporary Canadian Art. She is currently completing her first collection of writings.