WPG Artist Talk: Stephanie Comilang and Simon Speiser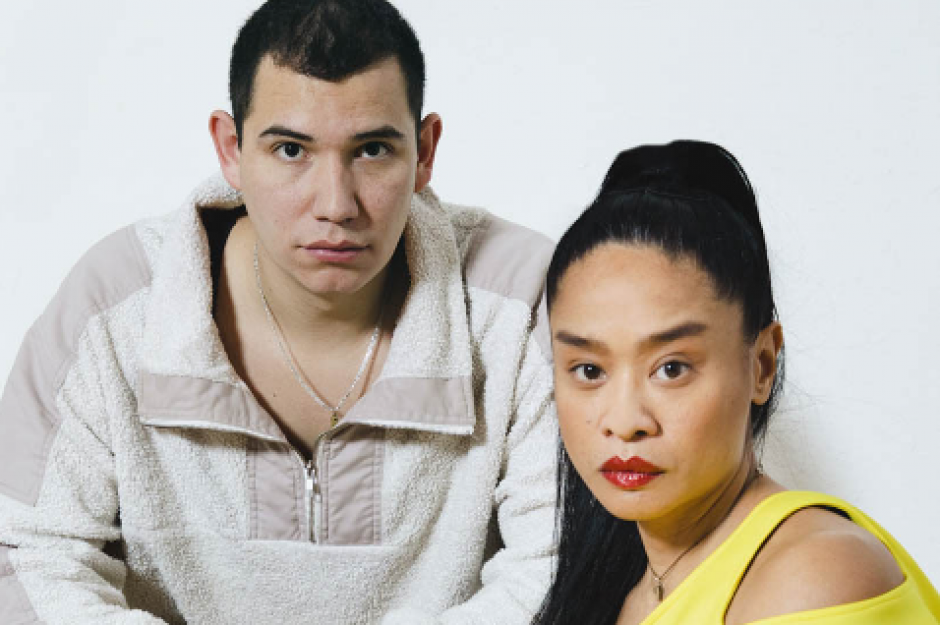 Don't miss this talk with Comilang and Simon Speiser, the artists for the exhibition Piña, Why is the Sky Blue?  which is at the Walter Phillips Gallery from March 3-July 30, 2023. 
Stephanie Comilang is an artist living and working between Toronto and Berlin. Her documentary-based works create narratives that look at how our understandings of mobility, capital and labour on a global scale are shaped through various cultural and social factors. Her work has been shown at Tate Modern, Hamburger Bahnhof, Tai Kwun Hong Kong, International Film Festival Rotterdam, Julia Stoschek Collection, and Haus der Kunst. She was awarded the 2019 Sobey Art Award, Canada's most prestigious art prize for artists 40 years and younger.
Simon Speiser is an artist who conjures fictional concepts that merge nature with technology. Placing a variety of media and disciplines in dialogue with one another—ranging from writing, sculpture, and printing to video and VR installations—Speiser's work expands the possibilities between art and science fiction. He has exhibited at the Tate Modern London, Julia Stoschek Collection Berlin, Frankfurter Kunstverein, MMK Frankfurt, CAC Quito, Oracle Berlin, MMCA Seoul, among others.
Find out more about the exhibition
The exhibition is supported by the Canada Council for the Arts.