Voices of Adventure - An Interview with Steve Swenson | Live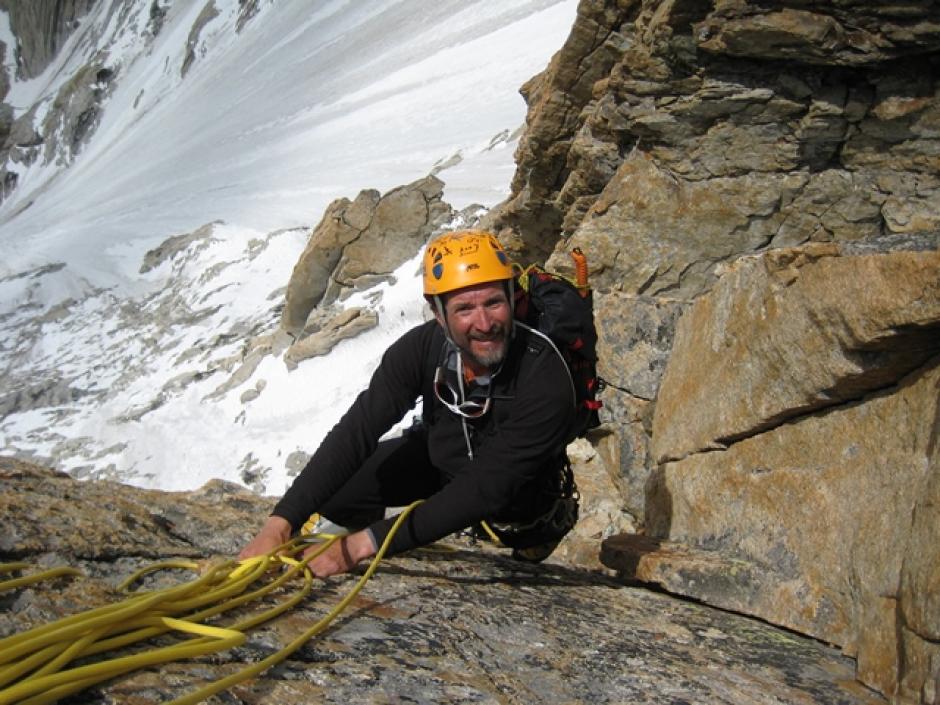 Steve Swenson grew up in Seattle and started climbing at age 14. He has been climbing for 53 years including 20 expeditions to South Asia and notable ascents of K2 and Chomolungma (Mt. Everest) both without bottled oxygen. He was on teams that won a Piolet d'Or award in 2012 for the first ascent of Saser Kangri II (7518 m) and then again in 2020 for the first ascent of Link Sar (7041m). He is married with two sons and after a 35-year consulting engineering career related to water and wastewater infrastructure projects, Swenson retired to become a full time climber and alpinist. He is the author of Karakoram: Climbing Through the Kashmir Conflict which was shortlisted for the 2017 Banff Mountain Literature Award.
Swenson joins noted climber, writer and former psychologist Geoff Powter in conversation on stage for this year's Voices of Adventure interview. The program will begin with a screening of the film, Link Sar, and will be followed by a screening of Not Alone. Program subject to change.
The 2021 Summit of Excellence Award will also be presented.
Attending in Person
Not Alone: Heather Mosher, Director/Producer
This program contains graphic content that may be triggering for some audience members. 
Related Films
Follow an elite American alpinist navigating his relationships and motivations while attempting to climb and survive one of the world's most challenging unclimbed peaks: Link Sar, in the high mountains of Pakistan.
After an ice climbing avalanche takes the life of her friend, professional athlete and alpine guide Sarah Hueniken finds herself questioning everything about her life in the mountains.