Reaching New Heights - Mixed Films | Live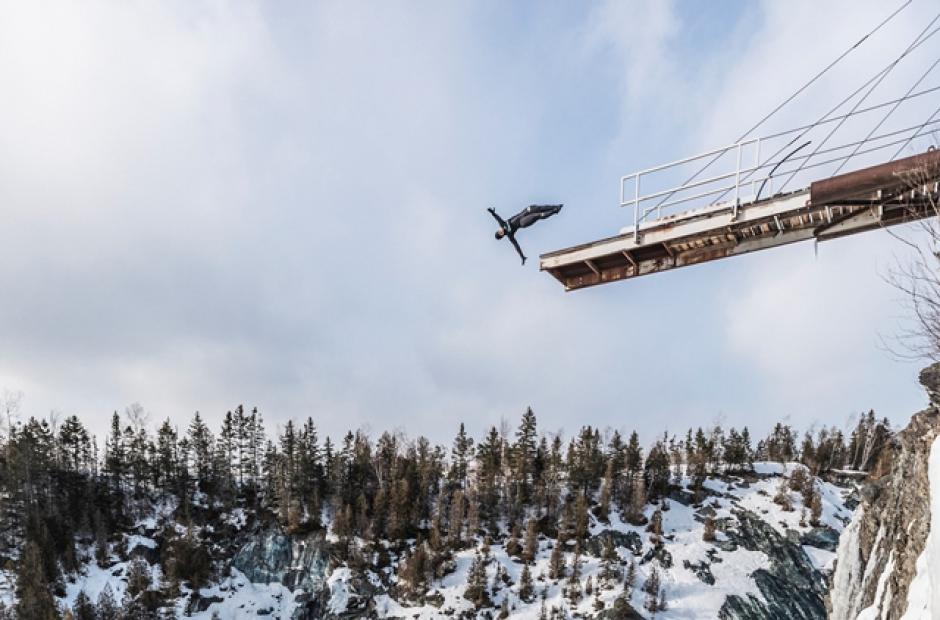 Meet a Quebec high diver eager to fulfill a crazy dream; learn how to live life like a river if you're a climber/artist; and experience the journey of a team of African American ice climbers as they try the craft for the first time; and follow a story from childhood to the world stage as an snowboarder from a remote village in northern British Columbia comes full circle to embrace her indigenous identity.
This program features four films including: 
Always Higher, Like a River, Reel Rock 15: Black Ice, and Precious Leader Woman. 
Film details below. 
Attending In Person
Like a River: Jim Aikman, Director/Producer
Precious Leader Woman: Cassie De Colling, Spencer O'Brien
Program subject to change. 
Note: This event was previously Brette Harrington and Films. As Brette is no longer able to attend, her presentation is replaced by the film Precious Leader Woman. All other films remain the same.