A Brief History of the Playwrights Lab at Banff Centre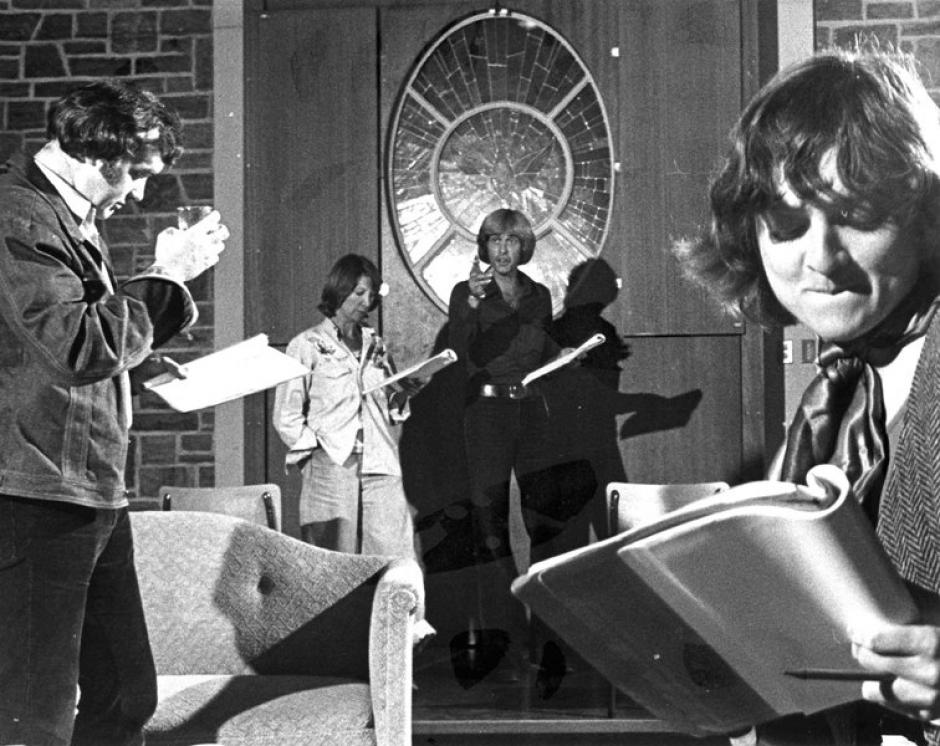 The Banff Playwrights Lab, formerly The Banff Playwrights Colony, was created by playwrights Tom Hendry and George Ryga in the early 1970s. In 1974, Hendry established the model for all future programs by adding a resident company of actors to accompany the playwrights during a creative residency.
Over the past 40 years the Lab has evolved under the direction of its illustrious program heads, including Sharon Pollock, Fran Gebhard, John Murrell, Kim McCaw, Bob White, Keith Turnbull, Linda Gaboriau, Maureen LaBonté, and Vicki Stroich. The Lab strives to adhere to its founding principles of focusing on playwrights and developing their new works away from the pressures of a producing theatre.
In 2013, Artistic Director of Nightswimming and dramaturg/director Brian Quirt took over as Lab Director. Since then he has introduced the Retreat, expanded the role of international guest artists, extended the range of collaborators available to support the Lab's interdisciplinary activities, and added Banff Centre's Margaret Greenham Theatre to the Lab's facilities, enabling participants to use this 200-seat theatre for creation sessions and workshop readings. Led by Brian Quirt and Dramaturg Jenna Rodgers, the Lab now supports up to 50 artists each year from Canada and a range of countries including Australia, China, Denmark, the United Kingdom, and the United States.
In 2017, The Banff Playwrights Lab unveiled its new name and retired the word 'colony' as part of Banff Centre's commitment to truth and reconciliation with the Indigenous Peoples of Canada. The name change also more accurately conveys how the program has evolved over the past five years into a lab environment dedicated to exploring theatrical storytelling through interdisciplinary experiments in form and content.
We want to thank the many partners that contributed to the 2018 Playwrights Lab: Canada Council for the Arts, Aluna Theatre, Theatre Replacement, Young People's Theatre, Youtheatre, National Theatre School, National Arts Centre, Citadel Theatre, Concrete Theatre, NICA Consolidated; and our international partners Fevered Sleep, National New Play Network, Danish Arts Foundation, Melbourne Theatre Company, Malthouse Theatre, and the Royal Exchange Theatre / Bruntwood Prize.