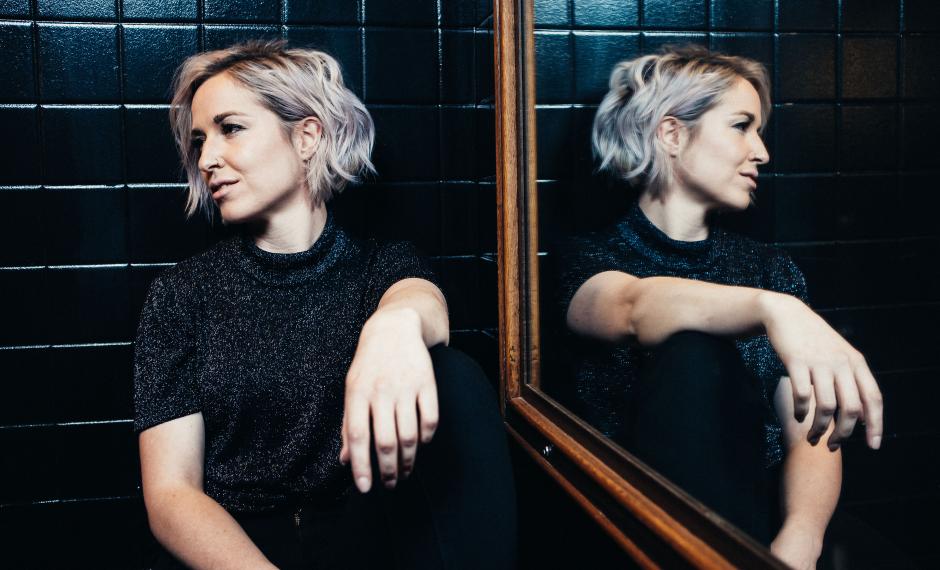 Join Bow Valley musician and singer-songwriter Amelie Patterson for an intimate show in The Club.
Upon completing a biology degree at the University of Victoria, Patterson slipped out of the merge lane and ended up diverting away from the scientific impulses and a family history of going into medicine. Turning her attention to music and songwriting, she pushed herself to a music residency at Banff Centre where she met Will MacLellan (Raleigh) and the two decided to record a record together. That project became Roll Honey Roll, Patterson's debut, co-produced by MacLellan and Brock Geiger (Raleigh, The Dudes). Roll Honey Roll went on to win Alternative Recording of the Year at the 2017 YYCMA's.
Though tempted by the prospect of a bigger musical market, Patterson doubled down on her community-oriented skill-set and began recruiting other talented folks to her cause including Prophets of Music founders Kyle Tenove and Barry Mason, as well as Carson Gandt, into her live ensemble. This community mindset garnered Patterson the inaugural poet-laureateship of Banff, AB. Completing the Coalition Music Artist Entrepreneurship Program further cemented Patterson's interest in assembling a team around her songs, directing her collaborators instead of dictating or arranging, and letting them play to their strengths around her articulate musical aspirations. ​
The result is the Playlist, a series of diverse rolling singles, coherently organized into volumes, each centred on a thematic through-line. Patterson plays with genre and mood throughout, experimenting in writing and pushing herself and her collaborators to darken the corners of her moody alt-folk sound-space. The Playlist will be collapsible into 3 volumes, released song-by-song over a period of a few years, defined by, and reacting to, the social and musical moments to which each single breathes. Every bold and inward-facing musical singularity is readable in the lyrical and cultural moment it appears. Volume 1 will be released over the course of a year in concert with playful and unique merch items from independent Albertan artisans. The Playlist is at once present and omnipresent, a reactive and reflexive musical index of the development of an artist, her techniques, but most of all, her leadership. ​
"Canadian singer-songwriter Amelie Patterson is one of music's most exciting artists."