An East Coast Christmas with The Ennis Sisters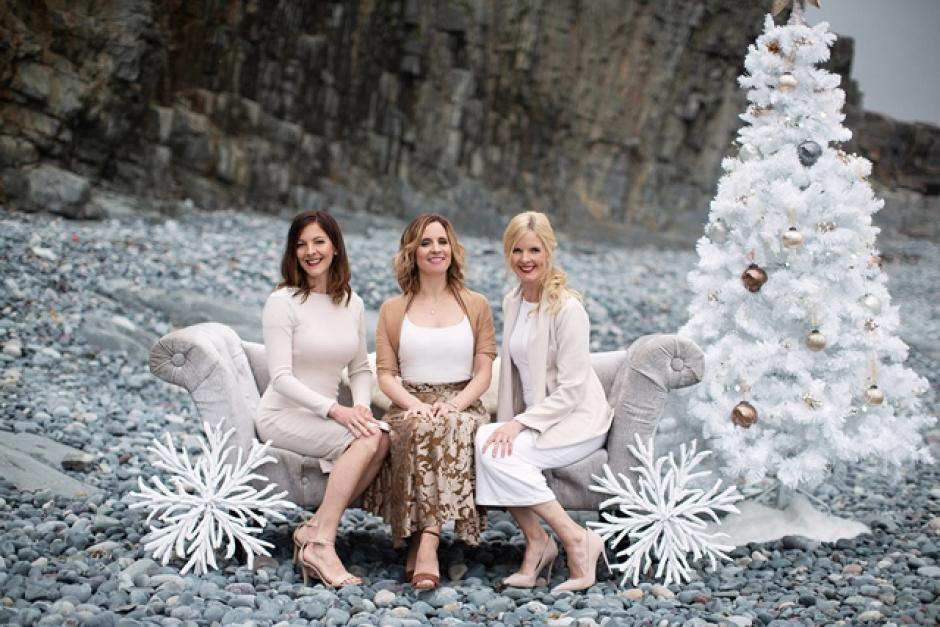 Cancellation Details
Our apologies, due to travel concerns and time constraints the Ennis Sister's were unable to reschedule to another date prior to Christmas. Please contact the Box Office for a full refund. 
If you have any questions, please visit or contact the Box Office at 403-762-6301 (Office Hours: 12:00-17:00 Tuesday through Saturday).  The Ennis Sisters and Banff Centre for Arts & Creativity thank you for your patience and understanding.   
 
Newfoundland's Juno Award-winning trio, The Ennis Sisters, deliver one of the finest family Christmas shows in the country!
This year marks 10 years for The Ennis Sisters' highly-acclaimed family Christmas show.  Maureen, Karen, and Teresa combine original songs, holiday classics, humorous recitations, and Irish step-dancing to create an exciting evening that will ignite your true holiday spirit. Their tightly-woven harmonies produce a sound that only siblings can achieve. The multi-award-winning sisters move audiences to tears with their hilarious sisterly banter and their poignant seasonal sentiments. This show has become a Christmas tradition for so many and it's one you won't want to miss.
The Ennis Sisters
For over twenty years, the Ennis Sisters have been connecting to audiences across the world. From church halls in outport Newfoundland to performing for International leaders and delegates at the 75th anniversary of D-Day on Juno Beach, their harmonies resonate with us all.
A Juno Award, multiple ECMA's, Music Newfoundland & Labrador awards and a SOCAN for top-grossing Canadian country song - along with endless accolades from fans and critics alike - tangible proof that they've tapped into something universal, beyond the notes on the page.
Flavoured by Celtic and traditional Newfoundland influences, Maureen, Karen and Teresa are known for their captivating sibling harmonies and their powerful, often humourous, storytelling. Their music offers a broad mix of original songs as well as uniquely interpreted tunes and ballads.
Live performance has been a staple of the Ennis' experience and continues to be.  Proven road warriors since 1997, they gained underground notoriety before translating it into the global success they've become - and they aren't finished yet!
Over the past 10 years, the Ennis Sisters have established a successful Christmas tour, which will see them perform in some of Canada's most beautiful theatres