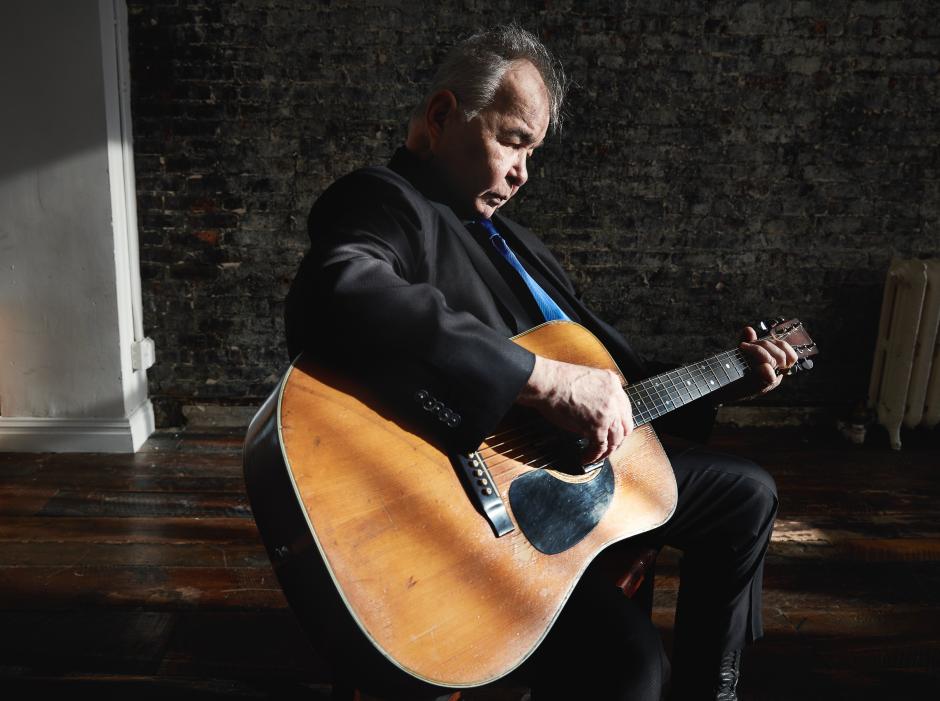 We regret to inform you that John Prine's concert on August 8th has been cancelled.
All tickets purchased from a Banff Centre Box Office account will be fully refunded.
Here is a brief statement from John Prine and Oh Boy Records about the concert at Banff Centre for Arts & Creativity:
" With sincere apologies for any inconvenience caused, the Prine family and Oh Boy Records regretfully announce the cancellation of the following John Prine summer dates. Full refunds are available at the original point of purchase.
In consultation with his doctors, John has been advised that he has an elevated risk  for a stroke. He will have surgery this week to insert a stent which will remedy the issue.  He looks forward to a full and speedy recovery.
Thank you for your support and understanding."
         -The Prine family + Oh Boy Records
---
See this roots legend as he performs acclaimed songs which speak to everyday experiences, a simple honesty, and the hearts of his fans. 
Two time Grammy-award winner, John Prine, is a singer songwriter who, from his eponymously titled first LP release in 1971, has continued to write and perform songs that have become central to our North-American musical heritage. Classics like, 'Angel from Montgomery','Sam Stone,' 'Paradise,' and 'Hello in There' speak to the everyday experience of ordinary people with a simple honesty, and an extraordinary ability to get right through to the heart of the listener.    
                                                                                         
With his career spanning more than 40 years Prine continues to perform at sold out shows all over the US, Canada, and Europe. Among the many awards and accolades John has received in recent times include is his 2003 induction into the Nashville Songwriters Hall of Fame, an Americana Lifetime Achievement Award for songwriting, and being honoured at the Library of Congress by US Poet Laureate Ted Kooser. Prine has become for many, not just a well loved and appreciated songwriter, but a bonafide North-American treasure.
Big Rock is the official beer and cider supplier of the Shaw Amphitheatre 

Concert Opener
Kathleen Edwards
A fixture on the Americana landscape, Kathleen Edwards was born in Ottawa, Canada, the daughter of foreign service parents who played piano and guitar in their spare time. After a storied career Kathleen's latest album, Voyageur – which chronicled a love affair from beginning to end – appeared in 2012.