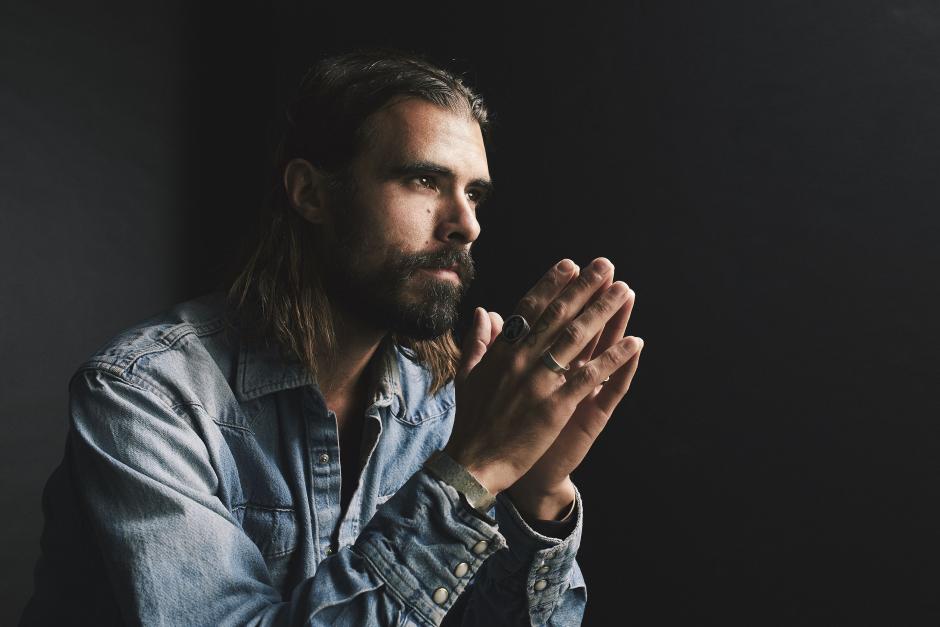 Reuben and the Dark's sophomore album, Arms of a Dream, is a monumental artistic statement from the spirited folk outfit led by Canadian songwriter and vocalist Reuben Bullock. Over eleven songs, Reuben maps the rugged terrain of dreams, exploring the inversion of imagination & reality in his most vivid music to date.
Reuben and the Dark shines a light on the fine detail of this darkness, with powerful imagery and lush sonic detail at the forefront. Whereas the debut album Funeral Sky lavished in low fidelity, the new album is a high-definition dream.
Produced by Stephen "Koz" Kozmeniuk, Adrianne "AG" Gonzalez, Graham Lessard, with mixing by Matty Green, Arms of a Dream distills the best of three years of songwriting exploration. The album is a magnification of the reckoning at odds in most souls – be it Reuben's or our own – revealing the balance of extremes at play in every life scene.
 
Opening Act
Hannah Epperson
As a solo performer and collaborative artist, violinist and vocalist Hannah Epperson has joined forces with a versatile cast of collaborators across a spectrum of genres and disciplines. More recently, these creative explorations have included composing and performing for interdisciplinary film, dance and immersive theatre projects across the country and in New York, where she now resides. Hannah's breadth as a collaborative and compositional powerhouse stems from an eclectic experiential background: from learning Appalachian folk tunes and lore with a cowgirl in Utah to traveling as an improvisational accompanist through Scandinavia; from touring her solo project by sailboat with permaculturists in the Gulf Islands to accompanying Flamenco dancers in Spain; and from receiving an Honours Degree in Human Geography at UBC to representing Canada at World Championships for Ultimate Frisbee in 2015 and 2017.
The multifaceted journeys of this Salt Lake City-born musician inform the creative compositions she offers in her solo and collaborative projects. She has contributed string arrangements for live and in-studio productions for innumerable artists, including Fleet Foxes, Ry X, Julianna Barwick and spoken word poet Shane Koyczan. Hannah's unique approach to composition and performance earned her British Columbia's Peak Performance Project award (2013) and a full Juried Sound Recording grant from Factor Canada. After more than 160 solo shows across Europe supporting her tandem concept albums Upsweep (2016) and Slowdown (2018), Hannah has garnered international recognition as a unique, powerful songwriter whose compositions weave classical emotion together with the raw energy of indie music.
 
"American-Canadian Hannah Epperson has many strings to her bow.  A successful ultimate frisbee player for Canada's national team, a consummate violinist, a wonderful songwriter, Hannah Epperson is the real deal, millenial artist" - The Line of Best Fit