Kidd Pivot presents Revisor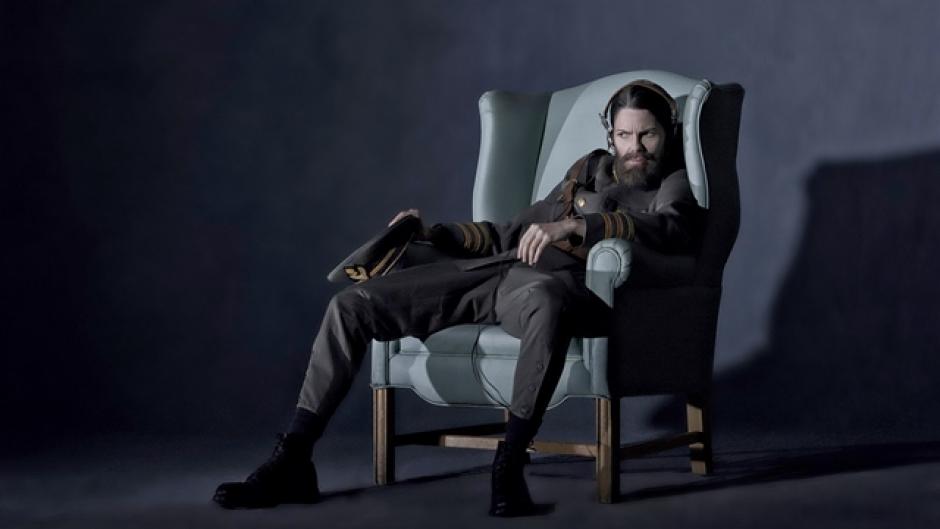 "The possibilities, the artists are finding, are endless. Pite and Young are creating a complex new vocabulary for their respective art forms, sparking ideas in each other and finding fresh territory between theatre and dance." Advance praise from, The Gerorgia Straight, Janet Smith.
Hailed for her work with Nederlands Dans Theater (NDT), Paris Opera Ballet and The Royal Ballet of London, Crystal Pite is a shining star on the contemporary dance scene. As the artistic director of Vancouver-based Kidd Pivot, she displays her exceptional talent for combining dance, visual arts and theatre to create dazzling productions, and the company's reputation just keeps on growing.
Revisor is her third joint project with theatre artist Jonathon Young. The creators revise an archetypal comic plot to serve as the basis for choreography in a true hybrid of contemporary theatre and dance. In Revisor, eight Kidd Pivot dancers embody the recorded dialogue of some of Canada's finest actors, exploring conflict, comedy and corruption in the potent relationship between language and the body. Pite/Young reinvent dance/theatre with masterful skill. A perceptive critique of our society and its foibles, Revisor delivers a powerful narrative in movement.
KIDD PIVOT
Integrating movement, original music, text, and rich visual design, Kidd Pivot's performance work is assembled with recklessness and rigour, balancing sharp exactitude with irreverence and risk. Under the direction of internationally renowned Canadian choreographer Crystal Pite, the company's distinct choreographic language – a breadth of movement fusing classical elements and the complexity and freedom of structured improvisation – is marked by a strong theatrical sensibility and a keen sense of wit and invention.
Crystal Pite has collaborated with celebrated dance artists, theatre companies and filmmakers in Canada, Europe, and the United States. Since 2002, she has created and performed under the banner of her own company. Her work and her company have been recognized with numerous awards and commissions. Kidd Pivot tours extensively around the world with productions that include Betroffenheit (2015), The Tempest Replica (2011), The You Show (2010), Dark Matters (2009), Lost Action (2006), and Double Story (2004), created with Richard Siegal. Kidd Pivot is the recipient of the 2006 Rio Tinto Alcan Performing Arts Award, and was resident company at Künstlerhaus Mousonturm, with the support of Kulturfonds Frankfurt RheinMain, in Frankfurt, Germany from 2010 to 2012.
Created by Crystal Pite and Jonathon Young.
Written by Jonathon Young.
Choreographed and Directed by Crystal Pite.
Composition and Sound Design Owen Belton, Alessandro Juliani, Meg Roe.
Set Design Jay Gower Taylor.
Lighting Design Tom Visser.
Costume Design Nancy Bryant.
Co-production Sadler's Wells Theatre (London), Théâtre de la Ville (Paris), Banff Centre for Arts and Creativity, Canadian Stage, Centre national des Arts (Ottawa), DanceHouse (Vancouver), Dance Victoria, Danse Danse (Montreal), Seattle Theatre Group.
This is one of the 200 exceptional projects funded through the Canada Council for the Arts' New Chapter program. With this $35M investment, the Council supports the creation and sharing of the arts in communities across Canada.
Developed with support from the NAC's National Creation Fund
Kidd Pivot benefits from the support of BNP Paribas Foundation for the development of its projects.