Comedian/Magician Wes Barker - Family Matinee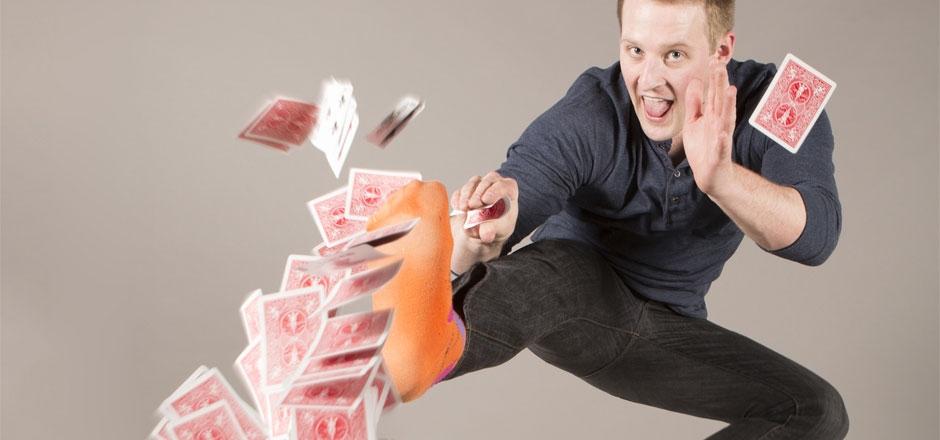 Wes Barker: Stunt Magician is a Vancouver based entertainer, but tours all over the world. He has performed on stages from Las Vegas, to New York, to Australia. His show features magic, comedy, and stunts. It's like watching stand-up comedy, but adding amazing magic tricks and audience interaction. Basically it's awesomeness from start to finish! In the past year alone Wes has appeared on several TV shows such as America's Got Talent, Wizard Wars, MTV, and Penn & Teller: Fool Us (Which he won). Wes also has over 40 MILLION views on YouTube… but nothing is better than seeing him live!
Two Shows! 
Also performing on Sunday, February 17 at 7:30 p.m.
NOTE: The Sunday evening show is suitable for 14+, may include mature subject matter.
This February 18 show at 1 p.m. is family friendly.