On-Campus Programs between January and March 2021 will be either canceled or shifted online. Participants who applied to in-person programs will be contacted directly. Programming that had been planned for online delivery will continue as anticipated.
---
To hear about upcoming online programs, subscribe to our mailing list.  We are pleased to roll out our new student system and application experience. If you have any questions or feedback, please contact admissions@banffcentre.ca.
Building Personal Leadership
Program Information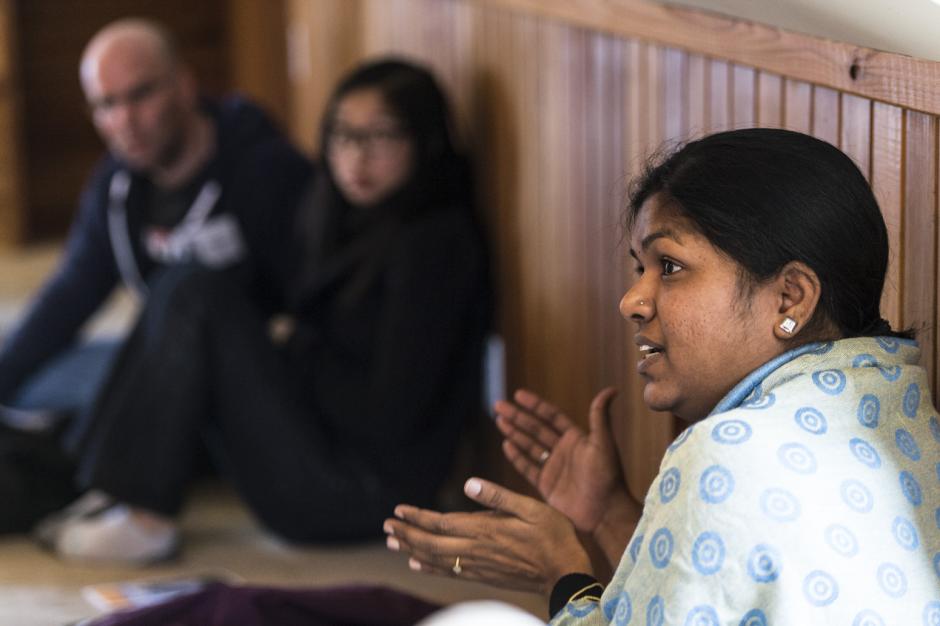 Overview
At the very core of being an effective leader is the insight of knowing who you are — your passions, values, purpose, and vision. By participating in this program, you will gain a deeper understanding of the natural strengths that contribute to your personal leadership style, and examine how you lead others. You will become more aware of your qualities, develop a clear personal vision that anchors you as a leader, and increase your ability to lead more effectively in your organization.
What does the program offer?
Special program features:
Expert faculty work with professional artists to animate core leadership concepts through an integrated, experiential learning process
Indoor/outdoor activities that help reveal the essence of your personal leadership
Experienced leadership coach available to discuss your objectives in program
Post-program coaching session with a certified coach
In this program you will learn to:
Discover the power of leading from passions, values, and natural strengths
Develop an understanding of the demands and challenges of leadership
Explore deeply the role of leaders and your own approach to leading
Understand yourself, through values-surfacing and vision development
Identify practical next steps in your ongoing leadership journey
Deliver results for your organization through more effective personal leadership
Who should register?
You are an emerging, high potential or mid-level leader from any private, public, or not-for-profit organization wishing to understand and enhance your personal leadership style so that you can improve your overall performance.
Presented as part of the Peter Lougheed Leadership Program,
a partnership with the University of Alberta.
What's Included
All Leadership participants who choose the Accommodation and Meal Package are provided private rooms with ensuite washrooms in one of our two onsite hotels, the Professional Development Centre or Lloyd Hall. Room upgrades may be available upon request at an additional cost.
If you choose the Accommodation and Meal Package, all of your meals from the start to the end of your program are included; most of your meals will be at Vistas Dining Room, but there may be some special dining events scheduled as well. Please also feel free to visit the Maclab Bistro, Le Café, Three Ravens Restaurant and Wine Bar, but note that these outlets are not included in your meal plan, and thus will be at additional cost.
The Sally Borden Fitness and Recreation Centre is located in the lower floor of the Sally Borden Building, and provides all guests with access to our swimming pool, hot tub, steam room, climbing gym, fitness centre, spin studio, and gymnasium. Massage and physiotherapy appointments may also be booked ahead of time.
Fees & Financial Assistance
The above fees do not include applicable taxes, such as GST, the Alberta Tourism Levy, and the Tourism Improvement Fee as needed.
Group Savings
Enroll four members of your organization or community in a program and your fifth member will receive a free tuition. Special restrictions may apply.


Post-Program Coaching
Post-Program Coaching with a certified coach is available for this program for an additional fee.



Financial Assistance
Financial Assistance may be available to subsidize some of the costs to attend your program.
Funding opportunities

Call our toll-free number for more details at 1.888.255.6327
Contact us

For more information please contact: