System Design and Optimization Training + Low Frequency Control
Program Information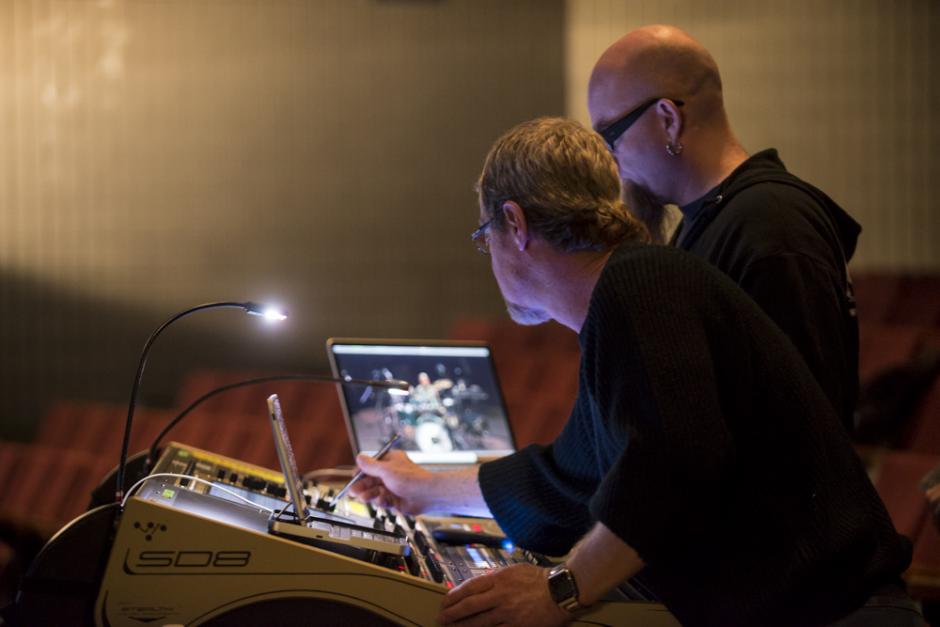 System Design and Optimization Training Overview
This two-day course explores the relationship between the predictive perspective of the MAPP XT System Design Tool and actual sound system performance with the SIM 3 Audio Analyzer. The instructor will generate and compare data using both tools to help users better understand the correlation between the two. 
Upon completion of the course, participants will have a clearer idea of how sound systems behave in both modeled and real space, and a more informed approach to accurately designing and optimizing systems using Meyer Sound solutions.  
This course is eligible for 13 AVIXA Renewal Units for CTS, CTS-D and CTS-I certification levels. 
Course modules for System Design and Optimization include:
Designing with MAPP XT, System Design: LEO Family Aim & Splay, Main Systems, Fill Systems, Delay Systems, Relay Systems, Low frequency Control Theory and Recipes, Galaxy & Compass Applications, Measurement Analyzers, Acoustics 101, Acoustics 202, System Verification with FFT, Sub Alignment with FFT, System Optimization: EQ, Delay, Level, Aim, Splay, Low-Mid Beam Control, and Subjective System Voicing
Low Frequency Control Workshop Overview
Fusing classroom theory with practical exercises, this one-day course addresses a range of considerations when working with subwoofers and the Meyer Sound LFC product line in particular. Topics include verification procedures, cardioid and array configurations, effective cancellation techniques, main-to-LF scaling and alignment, and approaches to combining different subwoofers within a single system. 
Course modules for Low Frequency Control include:
Subwoofer Fundamentals, Verification, Cardioid Configurations: In-Line Gradient, Cardioid Configurations: In–Line End-Fire, Cardioid Configurations: Inverted Stack Gradient, Auto-Efficiency, Mind the Gap, Symmetrical Arrays vs Asymmetrical Arrays, Horizontal Arrays, Meyer Sound LFC Settings, VLFC, Main-to-LF Configurations, Power Scaling: Main-to-LF Ratios, Main-to-LF Alignment, Subwoofer Combinations, Delay Subwoofers
Who should register?
These workshops are ideal for, but not limited to, live sound engineers, system techs, venue staff, show technicians, students studying entertainment technologies, and interested musicians.  
Applicants may register for one or both workshops during the applications process. Spaces in the workshops are limited and will be allocated on a first come, first served basis.
Applicants enrolled in these workshops may also be interested in taking Sound Mixing Workflows for the Digital Era with Robert Scovill on September 20, 2019 and will receive a $75 discount on the workshop fee.
What's Included
When registering, choose between staying in a single or a shared bedroom on the Banff Centre campus for the duration of your program.
Get connected with other artists on campus and focus on your projects in a creative environment while we take care of the day-to-day essentials.
Using a credit-based system to dine on campus, our flexible meal plans allow you to select meals according to your own needs during your stay.
The Full Flex meal plan includes $40 credit per day, equivalent to breakfast, lunch, and dinner in Vistas Dining Room.
Enjoy special artist rates for ticketed performances or complimentary access to events.
Enrich your experience and get to know other artists on campus by taking advantage of the activities and support provided by our Participant Resources team.
Fees & Financial Assistance
Banff Centre application fee: $35 
A non-refundable deposit of $100 towards the workshops fee will be charged upon registration. Arrival and departure dates are flexible and accommodation choices are subject to availability.
Please indicate if you are registering for one or both workshops during the application process. 
System Design and Optimization Training Workshop Fee Only: $150+GST
Low Frequency Control Workshop Fee Only: $75+GST
Accommodation packages for individual workshops are subject to availability. Please contact the Office of the Registrar for more information. 
Banff Centre reserves the right to cancel a program up to seven days prior to program start date if there is insufficient enrolment. If the program is cancelled all program fees will be refunded upon cancellation. Please note that Banff Centre is not liable for any personal/travel expenses incurred. 
How to Apply
Applicants may register for one or both workshops during Step 2 of the application process.
Attendees should complete the System Design and Optimization course prior to taking Low Frequency Control, the content of which is intended for experienced audio technicians.
Adjudication
Please note this program is not adjudicated; applicants will be accepted on a first come, first served basis.