Health and Wellness Resources
Community Health Services
Bear St. Family Physicians Suite 302, 220 Bear St. (403) 762 4846
Alpine Medical Clinic Unit 201A, 211 Bear St. (403) 762 3155
Banff Mineral Springs Hospital 305 Lynx St. (403) 762 2222
Banff Community Health Centre 303 Lynx St. (403) 762 2990
Information for International Participants and Residents of Quebec:
International travellers to Canada and Canadian citizens from Quebec with private insurance or Banff Centre's Guard.me coverage are responsible for all upfront costs associated with medical and dental care. This includes all costs associated with emergency medical care, which are paid up front at the hospital then reimbursed through filing an insurance claim with original receipts.
If you have Guard.me and unsure of how to make a claim, stop by the Participant Resources office for guidance through this process. 
Medical care costs in Banff at a glance:
$250-385 to be transported by ambulance + $250 surcharge for all non-residents of Alberta
$150-250 to be seen by a doctor at a walk-in clinic
$900 to be admitted into the emergency room (including required lab work and x-rays) in addition to doctor's fees which start at $200 and increase depending on diagnosis and treatment
For more information about Guard.me coverage and making claims, please visit the Guard.me FAQ.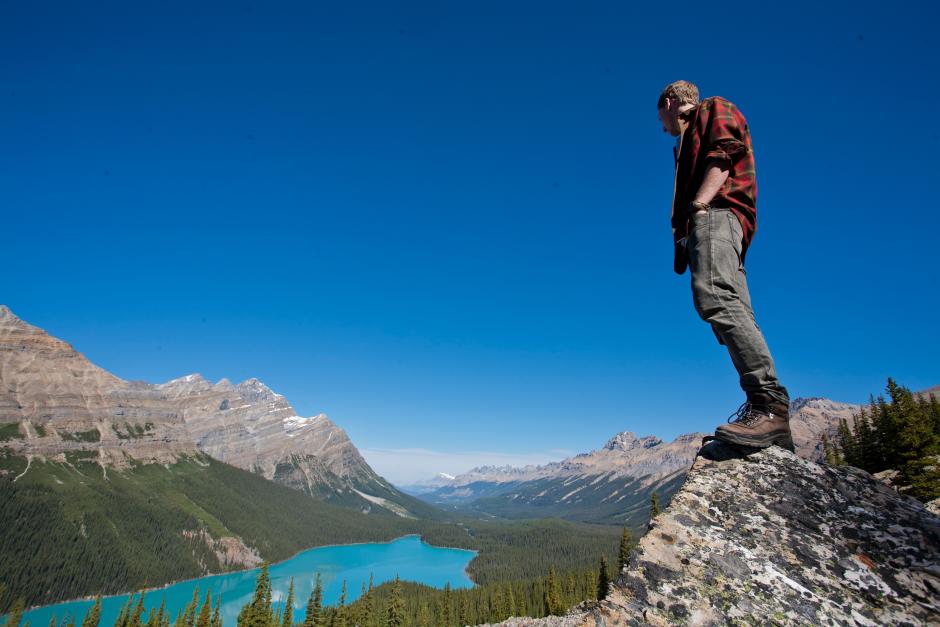 Understanding Mental Health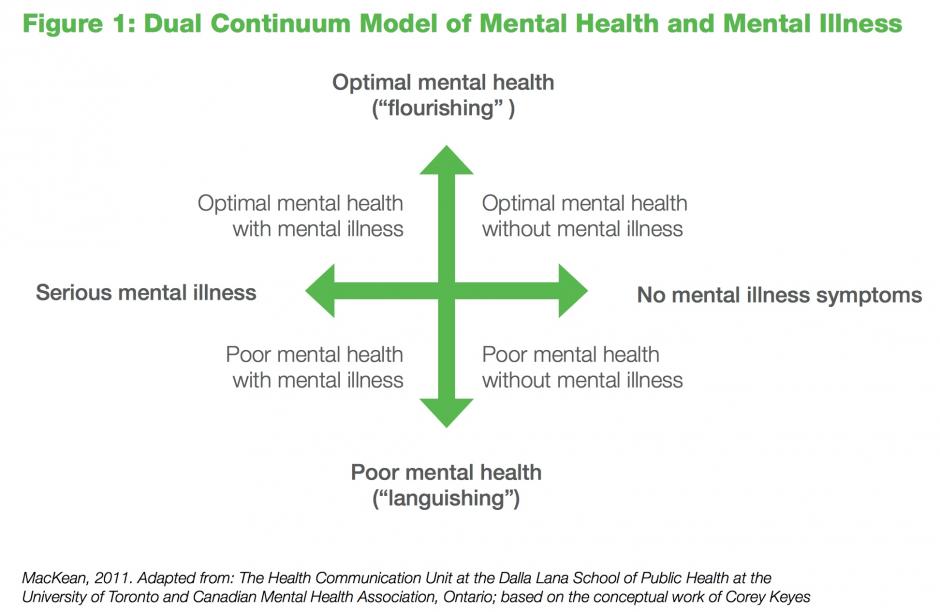 What is Mental Health? 
A state of wellbeing in which an individual is:
rooted in self-awareness and acceptance
engaged with their day to day life, relationships, community and environment
living with purpose and balance
resilient to everyday hardships
Mental health and wellbeing involves various dimensions of our lives:
Social
Relating to and connecting with others including friends, family, and community members
Physical
Taking care of your body to allow you to perform and experience daily activities without excessive fatique and physcial stress. This involves adopting healthy habits such as adequate sleep, nutrition, physical activity and regular check ups and avoiding destructive habits.
Emotional
Having a strong sense of self awareness and understanding
Able to cope with challenges
Able to acknowledge and share feelings in a healthy and productive way
Occupational
Relates to your work, career and/or calling
Fulfillment and/or satisfaction from work
Work-life balance
Healthy work environment
Intellectual
Desire to learn new concepts and skills
Seeking knowledge, challenge and new experiences
Ability to open one's mind to new ideas and possibilities
Environmental
Living in a clean and safe environment
Recognizing own responsibility for surrounding environment
Ability to make positive impact on environment
Spiritual
"Living a meaningful and purposeful life"
Establishing peace and harmony
Alignment of one's values and action
What is Mental Illness?
Changes in one's thinking, mood, and/or behaviour resulting in distress and decreased ability to engage with and manage the demands of everyday life. It can take on many forms (e.g. mood disorders, anxiety disorders, schizophrenia, addiction) and symptoms can be experienced as a single episode through to a persistent condition.
For further information, read Myths about Mental Illness from the Canadian Mental Health Association.
The Relationship Between Mental Health and Mental Illness
Mental health is more than just an absence of mental illness; the two are related and yet distinct, each one lying on its own separate continuum; An individual can experience varying degrees of mental health from "languishing" to "flourising", and varying intensities and symptoms of mental illness. 
In this way, someone can be experiencing no symptoms of mental illness while also languishing in certain area(s) of their life; they may also experience symptoms of mental illness at the same time they are experiencing "good" mental health or flourishing.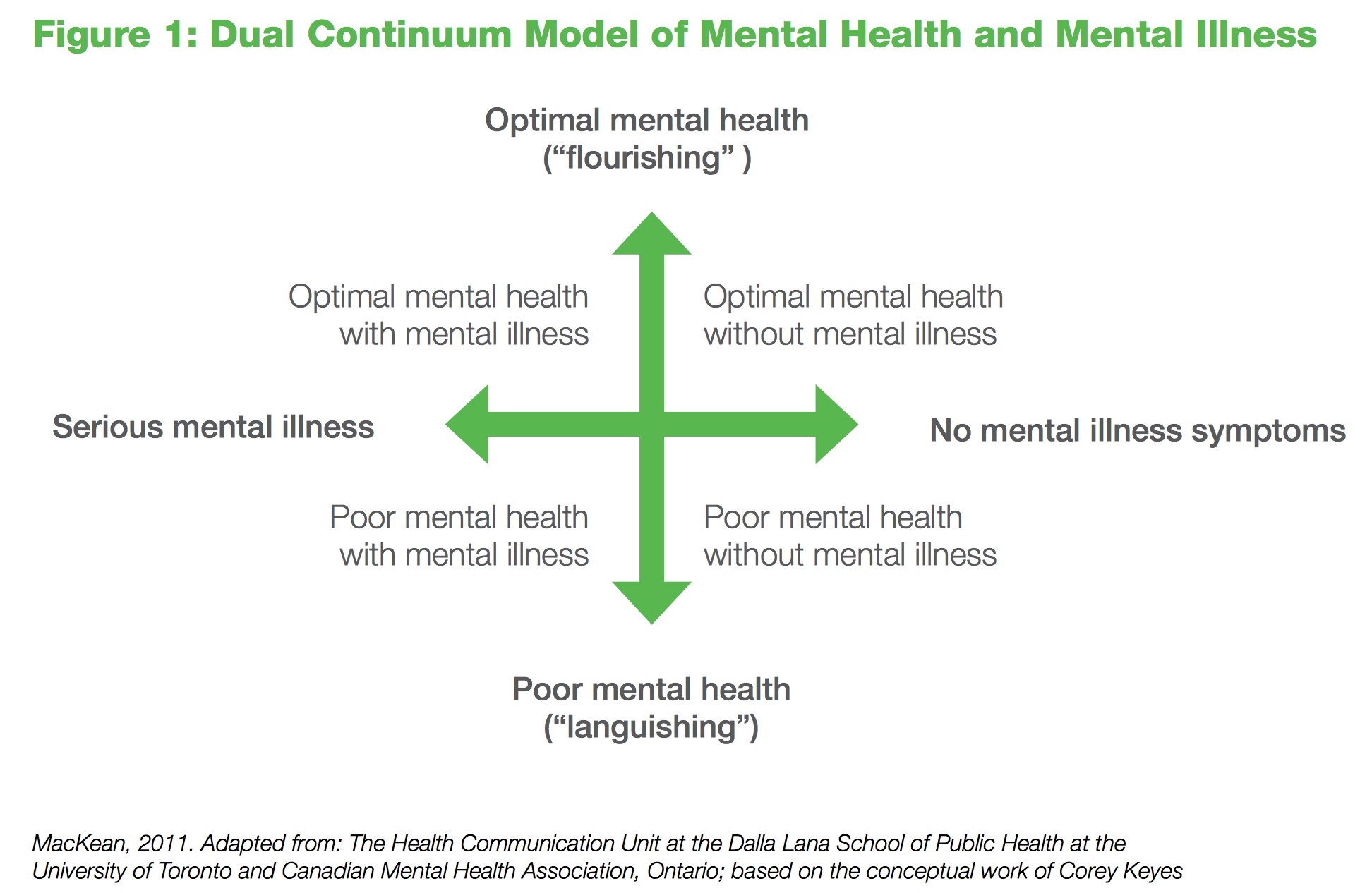 Stigma
Stigma is the combination of negative attitudes and behaviours directed toward individuals that struggle with mental illness. While approximately 1 in 5 Canadians have been affected directly in some way by mental illness, almost all Canadians have been indirectly affected through those closest to them. Despite this, stigma is still a very present obstacle to supporting those that experience mental health issues.
Stigma carries significant consequences to those subjected to it including: a sense of detachment and lack of belonging leading to social isolation, internalizing of symptoms and secrecy surrounding their suffering, disruption and barriers to treatment and support, as well as feelings of shame and the development of depression. Stigma can affect someone while they are struggling, during treatment and recovery, and even after their experience with mental illness or a mental health concern.Help reduce stigma by speaking up and challenging it when you encounter it in your daily life or in the media; by educating yourself and thinking critically; by paying attention to your own perceptions and judgements as well as being kind and supporting those close to you who suffer from mental illness.
For further information: Stigma 101 
References and Resources
Canadian Mental Health Association
Centre for Addiction and Mental Health (CAMH)
Government of Alberta (2014). Alberta's Strategic Approach to Wellness.
Canadian Association of College & University Student Services and Canadian Mental Health Association. (2013). Post-Secondary Student Mental Health: Guide to a Systemic Approach. Vancouver, BC: Author
Supporting Others
What can you do for a person in distress?
Mental health struggles require significant strength and energy from those experiencing it and their surrounding support network of friends and family. If you fear that someone you know may be struggling and/or in distress, learn how to recognize the signs and actions you could take to support them.
ALGEE developed by Mental Health First Aid Canada
Assess the risk of suicide or harm
Listen non-judgementally
Give reassurance and information
Encourage the person to get appropriate help
Encourage self-help and other supports
For information on specific actions to reach out to a friend in need, visit Mind Your Mind, and don't forget your own self care while supporting others.
Supporting Yourself
Self Care Practice
While supporting friends and family may come naturally, it's equally important to dedicate time to building your own self-care practice. This may include key elements such as getting enough sleep, physical activity and adequate nutrition, and grow into a daily gratitude practice or setting achievable goals. Supporting yourself through whichever way you choose is fundamental to your health and wellbeing.
A regular self-care practice develops thoughts and actions which strengthen your resilience; that ability to 'bounce back' from daily challenges. It is about building self-compassion, flexibility and emotional regulation so that you may approach mistakes and criticisms as opportunities to grow.
Below are some resources to explore self-care strategies.
Resilience
Stress
Creativity
General Resources
Developed specifically to accompany Participant Resources' mental health and wellness programming for Banff Centre participants, the material below outline the mental health benefits of nature, social connection, and physical activity. Whether your self-care practice is a solo hike, a group run, or a movie night with friends there are numerous benefits to taking the time to pause and recharge.
For more information or to experience this programming and the benefits yourself, check out the Participant Resources activity and events calendar.
Disclaimer
We have provided this information to help support your mental health and wellness. While we believe these resources and links to be of potential value to you, please note that they are external to our organization. We do not officially endorse these links and organizations, nor are we responsible for the information provided by or within them.
Additionally, the information provided isn't intended as medical or health advice, diagnosis or treatment from a licensed practitioner. If you have any health-related questions or significant concerns, please seek advice and information from a physician or health care provider.
If you are in significant distress or crisis or experiencing an emergency, please call 9-1-1 immediately. Additional resources can be found by clicking I Need Help Now.