Indigenous Woman's Achievement in Community Leadership Award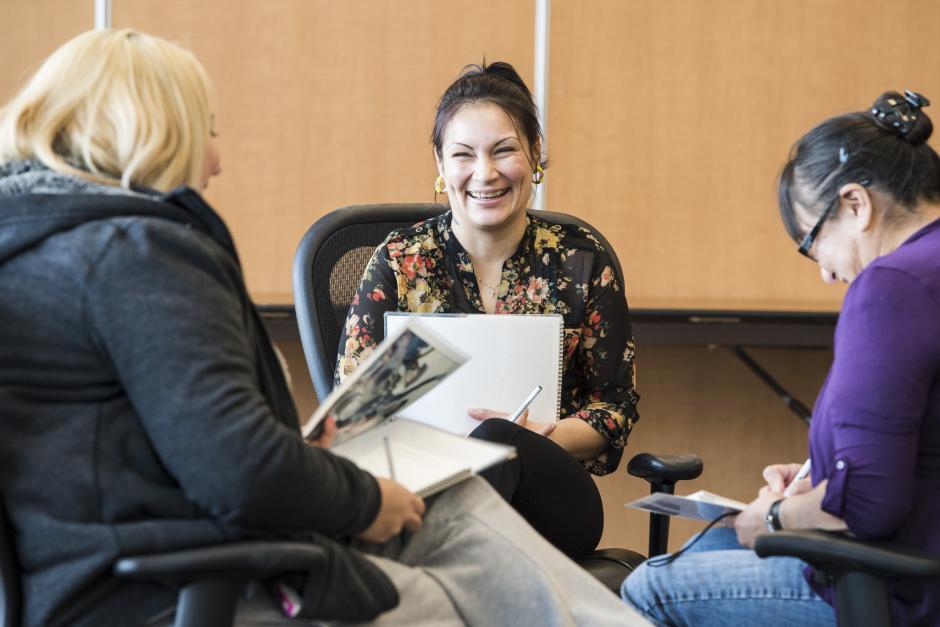 If you are an Indigenous woman who has participated in one or more of Banff Centre's Indigenous Leadership programs, we invite you to apply for this annual scholarship.
Generous donors will provide an Indigenous alumna with funds to attend one Indigenous Leadership program during the October 2019 to May 2020 program cycle. The award will fully cover tuition, room, and board. Some assistance with travel may also be available to the award recipient (to be confirmed when the applicant has been selected).
Please submit a short paper (no longer than three pages), email, or video outlining how you have made a difference in your community or organization with the new skills and tools you learned in a previous Indigenous Leadership program. The paper should highlight how you either changed community practices or implemented new practices. Applicants are encouraged to be creative with their application and include any supporting materials which will help show the impact of their program experience.
The application deadline for the award is September 25, 2019.
Please submit your application in accordance with the above criteria, together with any supporting materials, and titled "Indigenous Woman's Achievement in Community Leadership Award".
For more information or to apply:
leadership@banffcentre.ca
1.888.255.6327
107 Tunnel Mountain Drive
Box 1020, Stn. 45
Banff, Alberta
T1L 1H5 Canada