Infused with Adventure: Reception and Dinner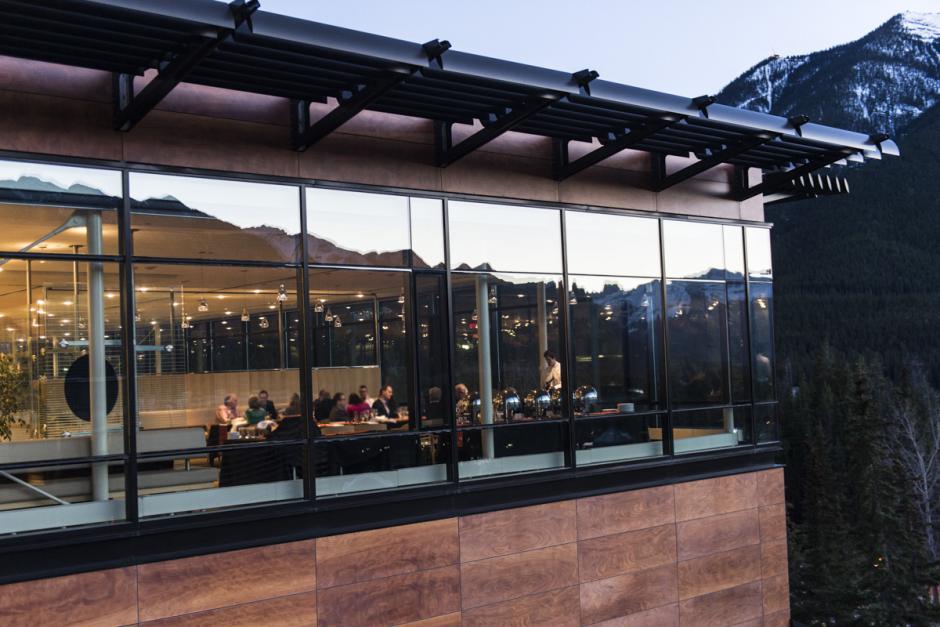 Join Chef Sebastien Tessier in a culinary adventure featuring environmentally sustainable cuisine infused with creativity. 
This four-course meal (including wine pairings) begins with a reception to mix and mingle with other Festival guests as well as the opportunity to meet Chef Sebastien Tessier who leads Banff Centre's award-winning culinary team.  
Dinner will be served in the stunning Three Ravens Restaurant with panoramic views of the Bow Valley.
Festival long-table seating.
6:30 p.m. Reception
7 p.m. Dinner
Reception
Selection of Hors D'oeuvres
Dinner
1st Course
Local Organic Kohlrabi and Granny Smith Apple Soup with Smoked Alberta Trout, Roasted Local Garlic Paste, Three Ravens Mustard, B.C. Apple Cider Emulsion
(GF, DF, NF)
Wine pairing: Par Emmaunelle Mellot Pouilly Fusè 3oz 
2nd Course
Alberta Game Tartar with Dehydrated Bison, Sous Vide Egg Yolk, Local Organic Beet Jelly, Shaved Grizzly Gouda, Banff Centre Grown Micro Greens
(GF, NF)
Wine pairing: Louis Latour Pinot Noir 3oz 
Granité
Okanagan Peach Granité, Haskap Berries, Wild Life Distillery Alberta Botanical Gin, Mint Pearls
(GF, DF, NF)
Main Course
Duo of Alberta Lamb
FallenTimber Mead Glazed Chop and Braised Shoulder, Lunds Organic Farm Parsnip and Beef Bacon Hash, Wilted Spinach, Local Sunchoke Cream, Smoked Maple Jus
(GF, NF)
Wine pairing: Chateau Beaumont Haut-Mèdoc 5oz​​​​​​​
Dessert
Fairwinds Farm Organic Goat Cheese and Pecan Tart
Cajeta Casera, White Chocolate Mousse, Lemon Tuile
Wine pairing: Chateau Loupiac-Gaudiet 2oz 
Coffee and Tea
$125 inclusive (food, wine, gratuity and taxes). Tickets are limited. (Max. 44 participants).