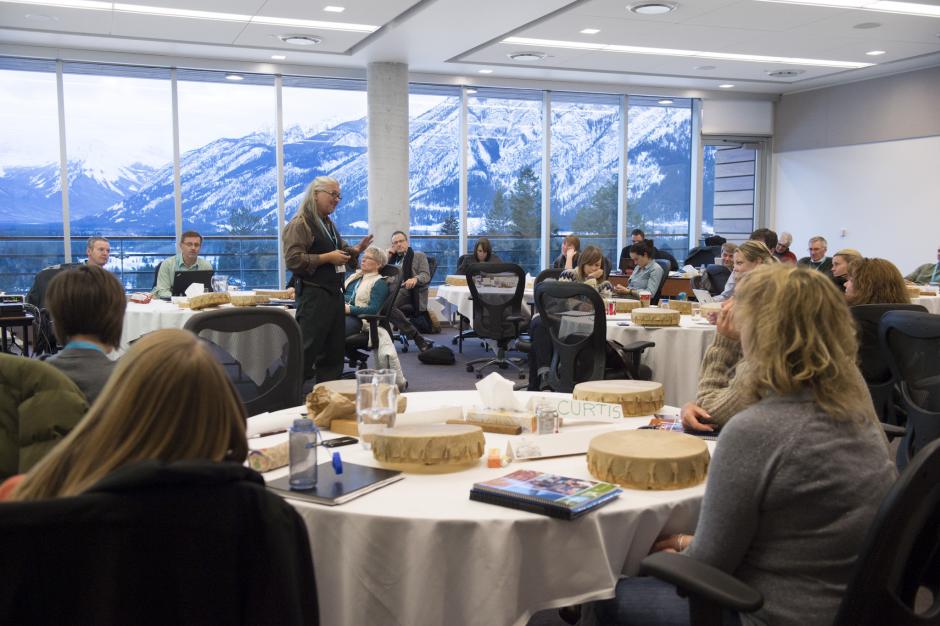 Our hands-on learning opportunities help to develop the individual and collective leadership needed to shape a better world; the kind of leadership that draws upon both wise practices and creative new approaches that we believe are required to address the challenges and realize the potential of our times. 
Banff Centre's Leadership convenes passionate individuals and organizations willing to create time and space to address positive change in society and develop new processes to lead within their collective ecosystem. Our approach allows the diverse interests of organisations, governments and communities to meaningfully engage with one another and collectively impact society.
Beyond individuals, we help groups of leaders strengthen their collective abilities to address complex challenges they face. We do this by building vibrant leadership collectives, enabling emergent leadership, and inventing creative solutions. We help groups of leaders advance their work on systems level change.  We do this through the engagement of diverse perspectives, enabling innovation and mobilizing collective action.