Restorying Indigenous Leadership:
Subtitle:
Wise Practices in Community Development, 2nd Edition
Description:
Edited by Cora Voyageur, Laura Brearley, and Brian Calliou with foreword by Brett Wilson
Restorying Indigenous Leadership: Wise Practices in Community Development 2nd Edition is a foundational resource of the most recent scholarship on Indigenous leadership. The authors in this anthology share their research through non-fictional narratives, innovative approaches to Indigenous community leadership, and inspiring accounts of success, presenting many models for Indigenous leader development. These engaging stories are followed by a Wise Practices section featuring seven significant contemporary case study summaries. Restorying promotes hope for the future, individual agency, and knowledge of successful community economic development based upon community assets. It is a diverse collection of iterative and future-oriented ways to achieve community growth that acknowledges the centrality of Indigenous culture and identity.
Cover Image: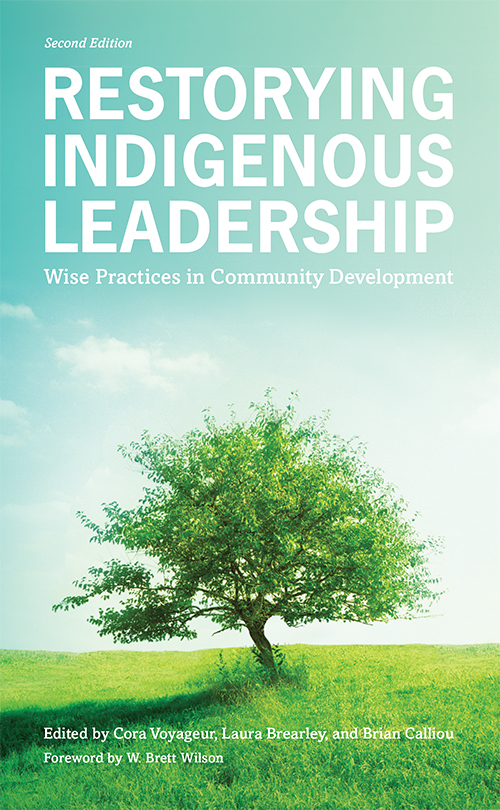 Quotes:
Quotation
"We're telling a different story here – we're talking about the strengths and successes in these communities. The premise being that there's a lot of wisdom in Indigenous communities that we can learn from."
Publication Date:
Wednesday, April 15, 2015