Eric Harvie Theatre
The 959-seat Eric Harvie Theatre is the main auditorium in the theatre complex. The stage is raised from the audience. The seating is fixed and rakes back 26 rows from A to BB. The Eric Harvie is the largest theatre and regularly accommodates opera, dance, a wide variety of music, film, drama, and conferences.
Margaret Greenham Theatre
The wonderfully intimate 246-seat Margaret Greenham Theatre is Banff Centre's second theatre space. It is a studio space with a fixed audience rake from row A back to row J. It is used extensively for dance, drama, intimate music events, and meetings.
Rolston Recital Hall
The beautiful 200-seat Rolston Recital Hall, located in the Music & Sound Building, looks out at the picturesque Mount Rundle. The stage setup changes to accommodate ensembles of various sizes — from soloists to small orchestras. Depending on the hall setup, the seating configuration includes some seats flat on the floor and the majority set on risers.
Max Bell Auditorium
The 330-tiered-seat Max Bell Auditorium is engineered for acoustic excellence and equipped with a 4.5-metre (15-foot) screen. This space is often used for film screenings, presentations, and speakers.
The Club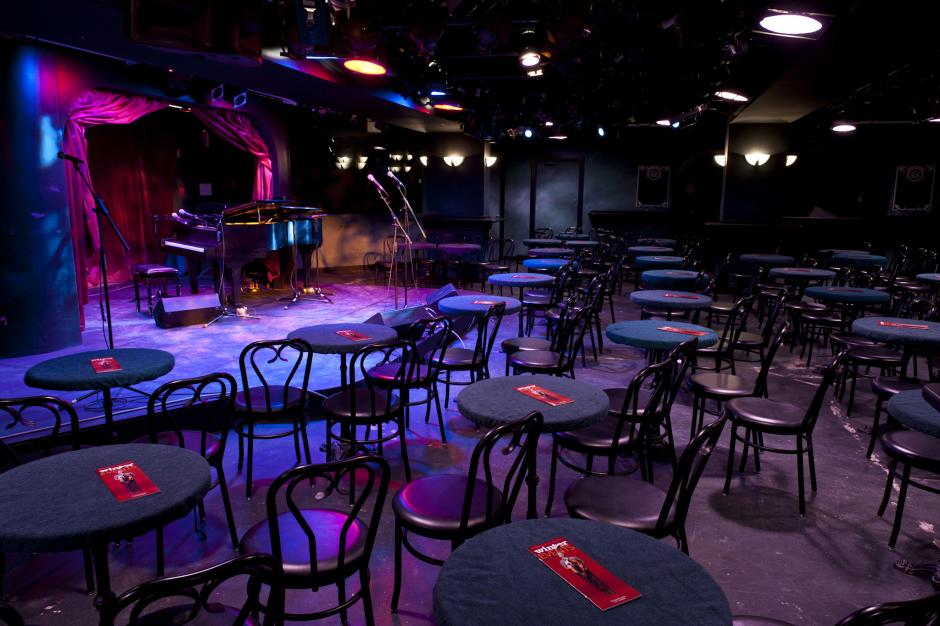 The Club, 180 capacity (120 seated), is a cabaret space with a low stage, flexible seating and a funky, warm and intimate atmosphere. The Club is also a licensed venue which operates a cash bar for most events and admits those 14 and older.
Bentley Chamber Music Studio
Located in the Music & Sound building, the Bentley Chamber Music Studio is an intimate venue which seats approximately 75 to 100 people. The full-length windows look out onto the mountain ranges, and open to allow access to the Music & Sound Building patio in the summer.
Shaw Amphitheatre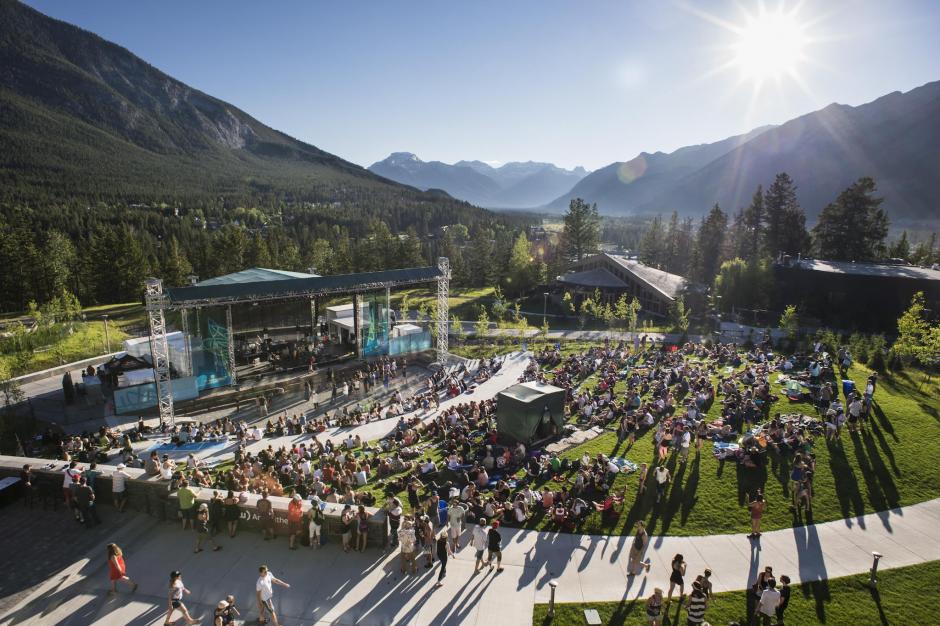 The Shaw Amphitheatre is a spectacular outdoor performance venue situated immediately west of the Kinnear Centre and it features stunning views of the Bourgeau Mountain range and a seating capacity for over 1,600 audience members.