On Tuesday May 11 at 4pm MST to Wednesday May 12 at 12noon MST we are performing scheduled maintenance on our student and application system .
You will not be able to start the application process or submit an application during this time, however you will be able to continue with 3 of your application process.: Upload your Materials.
The Student Portal will also be down during this time.
We thank you for your patience. If you have questions, please contact Admissions@banffcentre.ca
To hear about upcoming online programs, subscribe to our mailing list.  We are pleased to roll out our new student system and application experience. If you have any questions or feedback, please contact admissions@banffcentre.ca.
Using sensory knowledge to make beautiful decisions in work and life
Program Information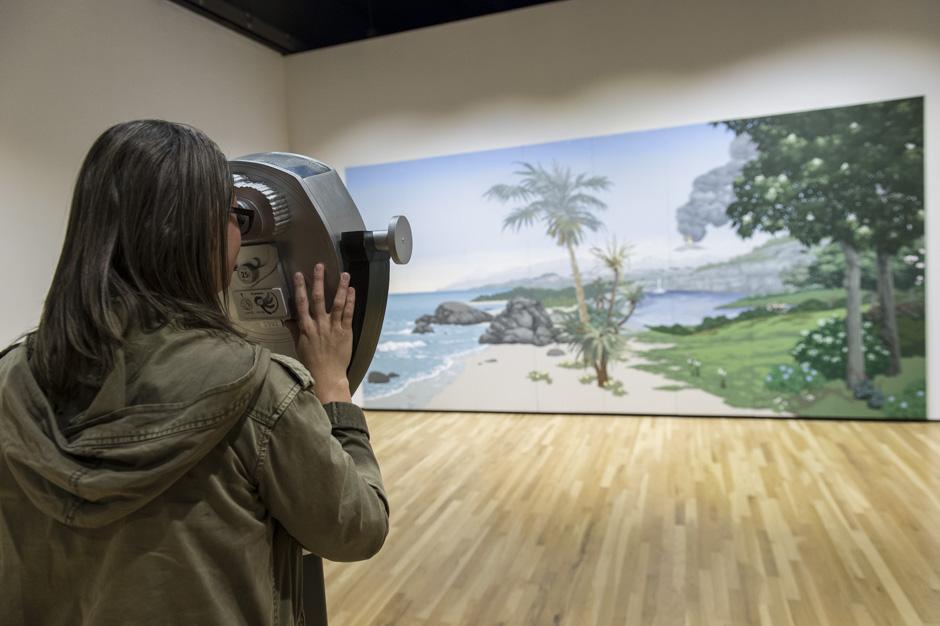 Overview
Virginia Woolf writes in her essay, Three Guineas:
"If people are highly successful in their professions they lose their senses. Sight goes. They have no time to look at pictures. Sound goes. They have no time to listen to music. Speech goes. They have no time for conversation. They lose their sense of proportion – the relations between one thing and another. Humanity goes."
Sound familiar? When we lose our senses we put ourselves at a disadvantage. Not only does life become less pleasurable and meaningful, but we no longer have the benefit of valuable knowledge that could help us as leaders. In the same way that we can learn how to identify what is beautiful in an artwork or landscape, we can learn how to make wiser, more beautiful decisions in work and life.
With pressure to deliver results in the face of uncertainty and near-constant disruption, it's tempting to shut down our senses and focus on the metaphorical (or actual) bottom line at the expense of everything else. The end result is a loss of moral imagination—the ability to envision multiple actions in response to any given situation, and the benefits and harms of those actions.
If you've become desensitized in response to an unpredictable and volatile world, this program in beauty is your opportunity for a sensory re-set. Beauty wakes us up. Once we are awake, experiences of beauty have the power to guide and inspire us in our quests to do better and be better, in all aspects of life.
What does the program offer?
Participants will have a range of aesthetic experiences, all drawing on the natural and artistic resources of Banff Centre's campus and the surrounding area. Among others, you will go on guided walks in the forests and mountains around Banff, have meaningful interactions with a range of artists and artworks, and take part in a slow dinner. You will also document and creatively respond to these experiences in a personal portfolio. 
The program will advance the thinking of leaders who have experienced firsthand the challenges of leading a "good" life, and making "good" decisions, given current complex social, cultural, economic, and environmental realities. Through a combination of engaging reading material, lively discussions, and a bevy of sensory experiences this program will help you:
Awaken your senses to beauty and its opposite, injury
Discover areas of your life where you want to do better, and be better
Understand your personal aesthetic (that is, what you find beautiful and why)
Apply aesthetic thinking to judgments in art, nature, and everyday life
Gain the ability to approach decisions with creativity and responsibility 
Ultimately, The Aesthetic Advantage awakens the moral imagination: the ability to look beyond self-interest and to imaginatively and empathically consider the experiences of others, in order to approach both work and life outside of work with humanity. 
Who should apply?
This program is for busy or weary professionals (in any trade, industry, or sector) looking for a sensory re-set. Teachers, engineers, entrepreneurs, bankers, health care professionals, you name it—all are welcome, and no prior knowledge or experience with art is expected or required.
About Banff Centre Leadership programs
Banff Centre Leadership programs integrate the power of the arts, the wisdom of Indigenous practice, and the extraordinary beauty of Banff National Park to prepare and empower the next generation of Canadian leaders.
Programs help participants bring creative and reflective approaches to a rapidly changing world, and connect leaders with others who share their commitment to positive change in Canadian Indigenous communities, businesses, non-profit organizations, cultural institutions, and government.
What's Included
All Leadership participants who choose the Accommodation and Meal Package are provided private rooms with ensuite washrooms in one of our two onsite hotels, the Professional Development Centre or Lloyd Hall. Room upgrades may be available upon request at an additional cost.
If you choose the Accommodation and Meal Package, all of your meals from the start to the end of your program are included; most of your meals will be at Vistas Dining Room, but there may be some special dining events scheduled as well. Please also feel free to visit the Maclab Bistro, Le Café, Three Ravens Restaurant and Wine Bar, but note that these outlets are not included in your meal plan, and thus will be at additional cost.
The Sally Borden Fitness and Recreation Centre is located in the lower floor of the Sally Borden Building, and provides all guests with access to our swimming pool, hot tub, steam room, climbing gym, fitness centre, spin studio, and gymnasium. Massage and physiotherapy appointments may also be booked ahead of time.
Fees & Financial Assistance
Additional nights' accommodation may be available; please contact us for details.
The above fees do not include applicable taxes, such as GST, the Alberta Tourism Levy, and the Tourism Improvement Fee as needed.
Group Savings
Enroll four members of your organization or community in a program and your fifth member will receive a free tuition. Special restrictions may apply.
Financial Assistance
Financial Assistance may be available to subsidize some of the costs to attend your program.
Funding opportunities

Call our toll-free number for more details at 1.888.255.6327
How to Apply
All programs, faculty, dates, fees, and offers of financial assistance are subject to change. Program fee is subject to applicable taxes. Non-refundable fees and deposits will be retained upon cancellation. Any other fees are refunded at the discretion of the Banff Centre.

Contact us

For more information please contact: