Program Information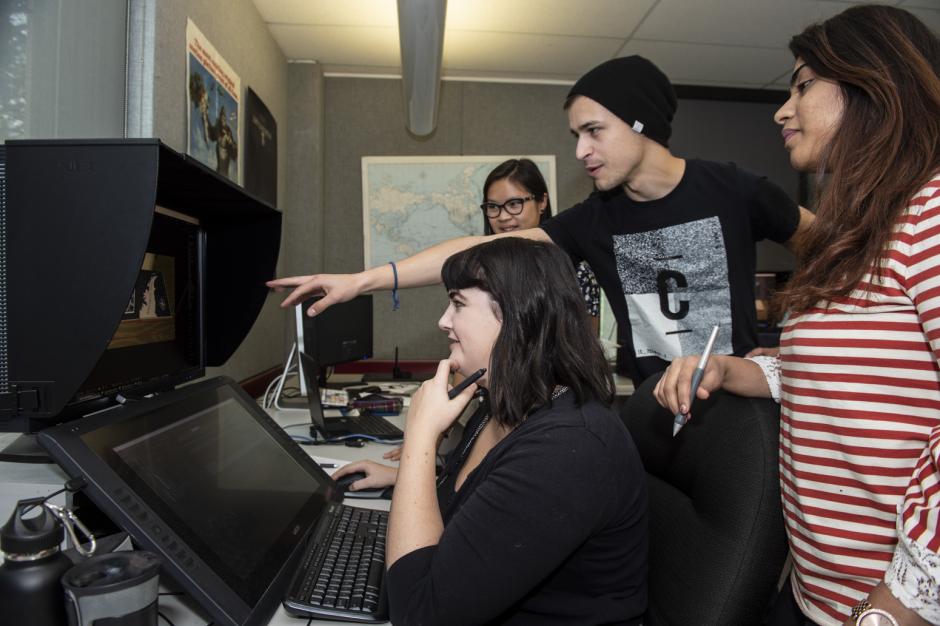 Overview
The Animation and Design Practicum position is a unique opportunity to create graphics, visual media, and animation in collaboration with a diverse group of creative professionals. 
What does the program offer?
Through hands-on experience, practicum participants will strengthen their skills in the creation of motion graphics and digital imagery. Projects involve a wide range of design skills including, print, video graphics, VFX, and animation. Participants work closely with other designers, editors, producers, directors, and programmers. 
This deadline-driven production environment will require the ability to efficiently assess project tasks and meet project targets. Participants will be able to develop their visual design and technical skills utilizing a variety of graphics software and techniques. Mentorship and collaboration with a diverse group of creative professionals will provide a depth of on-the-job experience. 
Practicum participants will also have the opportunity to attend relevant Banff Centre talks and events to expand their knowledge and personal artistic networks. 
Who should apply?
Candidates should have a working knowledge of Photoshop, Illustrator, and After Effects with an interest in motion design. Knowledge of other graphics, editing, and web design tools is also an asset. The ability to adapt to the requirements of a project and work as a team while adhering to workflow best practices will be required. Enthusiasm to raise the bar of visual design is highly valued.
What's Included
You are eligible for Banff Centre housing (based on availability). You are responsible for your own room and board costs. Current rates for Banff Centre accommodation are $8.06 / day (shared) or $16.12 / day (single) and will be deducted from your living allowance. 
As space is extremely limited, Banff Centre housing is available for practicum participants only.
You will receive a living allowance of $61 per day
Note that financial assistance and stipend awards are considered taxable income for Revenue Canada.  
Enjoy special artist rates for ticketed performances or complimentary access to events.
Enrich your experience and get to know other artists on campus by taking advantage of the activities and support provided by our Participant Resources team.
Fees & Financial Assistance
Application fee: $65
*The weekly program fee is covered 100% by financial assistance from Banff Centre.
You will also receive a daily living allowance while part of the program (see What's Included for more information).
How to Apply
Adjudication
Participants are selected by impartial adjudicators on the basis of their submitted material. In addition to artistic merit, consideration will be given to the likelihood that the artist's work will benefit from the program.
Applicants will be notified of their status as soon as adjudication is complete.
Eligibility
As this program exceeds six months in length, enrolment is limited to Canadian citizens and permanent residents of Canada. This is due to changes made by the Government of Canada to international student visa regulations, effective June 1, 2014.
All programs, faculty, dates, fees, and offers of financial assistance are subject to change. Program fee is subject to applicable taxes. Non-refundable fees and deposits will be retained upon cancellation. Any other fees are refunded at the discretion of the Banff Centre. The application deadline is 11:59 p.m. Mountain Standard Time.