The Art of Stillness Residency
Reflecting on artistic practice in an accelerated world
Program Information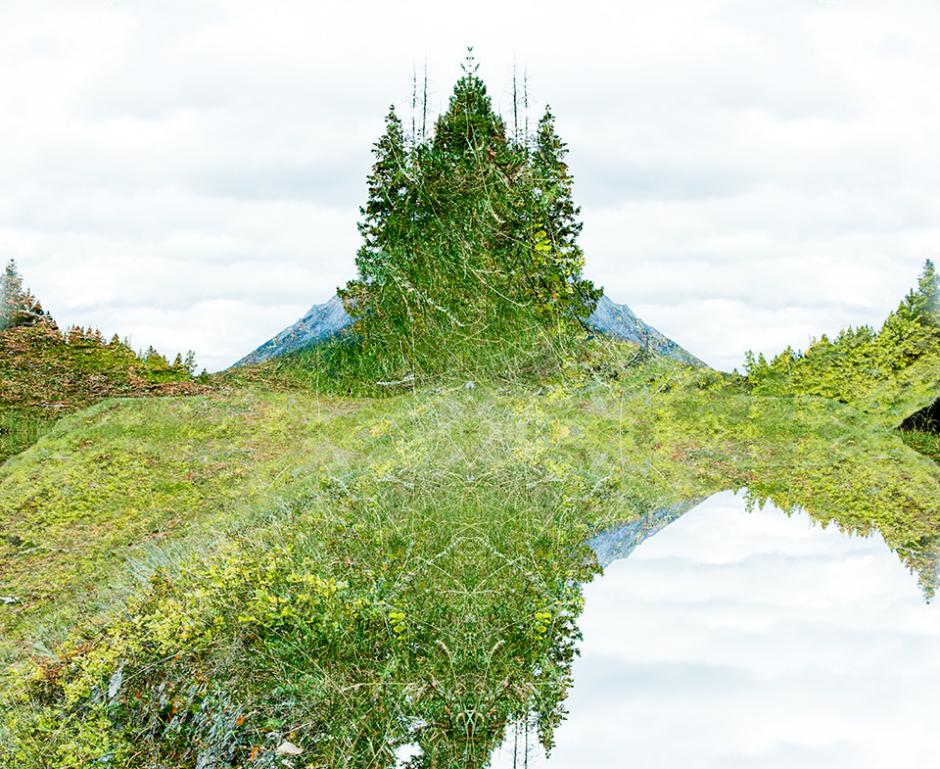 Overview

Explore what internationally renowned writer, thinker and residency faculty Pico Iyer calls 'the art of stillness.' This interdisciplinary residency provides writers, visual artists, dancers and musicians the opportunity to work with expert faculty whose work explores stillness and its relationship to the creative process, while also providing the time to slow down, reclaim mind space and hone their practice. 

We live in a world of constant motion: individual and collective relocation and dislocation, changing political movements, and the acceleration of information and data in a digital age. In this residency, participants will engage across disciplines on what this increased speed of life means for practicing artists and what value we can gain in slowing down.

Step away from the pace of everyday life and discover what insights may be gained from being grounded firmly in physical location and rooted in the present moment. 

What does the program offer?
Artists will attend seminars, workshops, a public summit, and experiential activities including slow walks and daily meditative practice. They will have the opportunity to consult with all faculty members (regardless of discipline) on their practice and the direction of their work. There will be time for reflection, contemplation, and exploration of artistic practice and the surrounding landscape. Creative projects that are large in scope with a specific focus on production will not be achievable during the program, please inquire about self-directed residency options.

Who should apply?
Artists who are exploring what it means to decelerate in an accelerated world and/or are seeking the time and space to reflect on their practice, work on a specific project, overcome an artistic hurdle, or learn how to better integrate aspects of stillness into their daily lives should apply for this residency. We welcome applications from Canadian and international artists at all levels. Participants are expected to attend all seminars and be open to engage with faculty and participants across all disciplinary backgrounds. 

Visual artists and curators should have an exhibition/publication record, received formal training in visual arts, or equivalent experience and recognition from their peers. 

Writers will normally, but not necessarily, have published a body of work (in book-length form or substantial publication in magazines and/or anthologies). Writers with less experience may be accepted to the program based on merit, the proposed project and writing skill. 

Musicians will have the opportunity to delve into a personal project, as well as workshop Music for Heart and Breath with Richard Reed Parry. Musicians applying to the program may come from any musical background, but will have a wide-ranging knowledge and interest in a variety of musical genres.  

Dancers at various stages of artistic practice are encouraged to apply, whether they are at the conceptual stage, ready for development and production, or preparing for presentation. 
Itinerary
Sample of workshops and lectures offered as part of The Art of Stillness:
Stillness as a way to counterpoint and complement movement - facilitated by Pico Iyer
Hearing the unheard - facilitated by Richard Reed Parry
Fees & Financial Assistance
Application fee: $60 for each individual or group application. Individual group members must pay an additional registration fee of $35 on acceptance.
*Significant financial assistance is available for this program.

Financial Aid of up to 50% of the program fee is available. If you would like to be considered, please complete the Financial Aid section when uploading your supporting materials.
Help fund your experience at Banff Centre. View a compiled list of national and international opportunities here. 
How to Apply
Artists may apply as individuals or collaborative groups. For the latter, a group leader must complete a single application and upload supporting materials on behalf of the whole group. Portfolio materials should be provided for the collective, whilst individual resumes and bios should be provided for each member.  
Uploading Materials
Artists may choose to upload their materials to one of four streams: 
The Art of Stillness – Visual Artists  
The Art of Stillness – Musicians 
The Art of Stillness – Writers 
The Art of Stillness – Dancers 
If you are unsure as to which stream best suits your application, please contact the Office of the Registrar for guidance.
Adjudication
Participants are selected by impartial adjudicators on the basis of their submitted material. In addition to artistic merit, consideration will be given to the likelihood that the artist's work will benefit from the program.  
Applicants will be notified of their status as soon as adjudication is complete, approximately 3-4 weeks following the application deadline
Note: 
All programs, faculty, dates, fees, and offers of financial assistance are subject to change. Program fee is subject to applicable taxes. Non-refundable fees and deposits will be retained upon cancellation. Any other fees are refunded at the discretion of the Banff Centre.