On Tuesday May 11 at 4pm MST to Wednesday May 12 at 12noon MST we are performing scheduled maintenance on our student and application system .
You will not be able to start the application process or submit an application during this time, however you will be able to continue with 3 of your application process.: Upload your Materials.
The Student Portal will also be down during this time.
We thank you for your patience. If you have questions, please contact Admissions@banffcentre.ca
To hear about upcoming online programs, subscribe to our mailing list.  We are pleased to roll out our new student system and application experience. If you have any questions or feedback, please contact admissions@banffcentre.ca.
Arts Writer in Residence 2018
Banff International Curatorial Institute
Program Information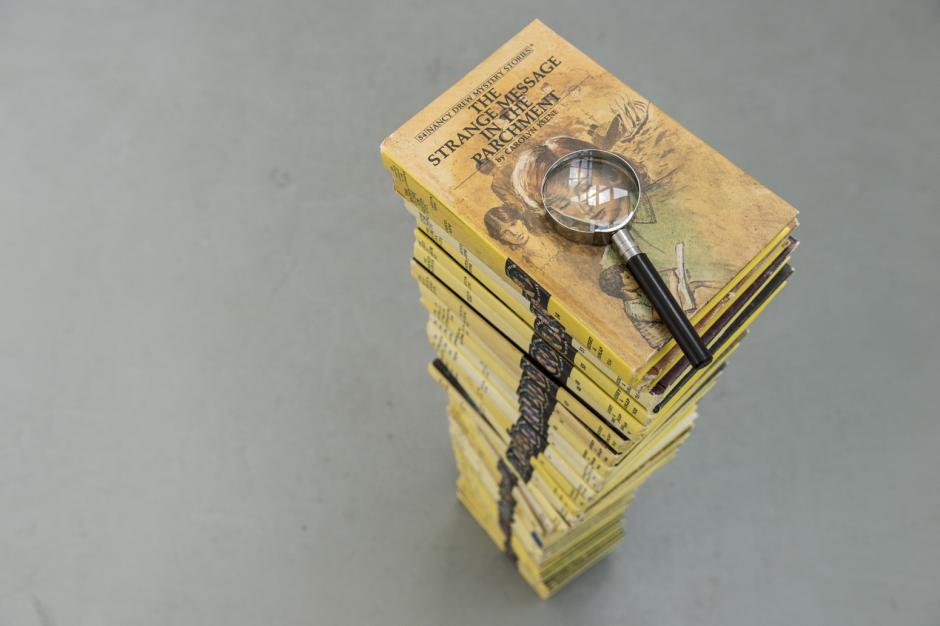 Overview
This residency will provide time and space for mid-career arts writers to develop a critical writing project and conduct research while engaging with artists-in-residence and programs in Visual + Digital Arts. The residency is suited to arts writers focused on the development of a substantial project resulting in an external publication. Writers are encouraged to meet with artists-in-residence to extend their networks, share their work in the form of readings, presentations, or workshops, and engage with curatorial and artistic staff at Banff Centre in the development of their external project.
What does the program offer?
Residencies offer structured programs where artists, curators, and other arts professionals come together to create work and discuss pertinent themes in contemporary artistic practice. Scheduled programming is designed to allow for self-directed research and project development, and time to collaborate with the creative community at Banff Centre. 
Participants will benefit from connecting with visiting curators, faculty, and artists through interaction with various Visual + Digital Arts residency programs and other arts programs across campus. 
This program requires a full time commitment and variable dates will not be considered. Shortlisted candidates will be interviewed.
Who should apply?
This program is open to arts writers exploring pertinent topics within visual arts and art criticism.
Note: this program will also be offered January 7 - March 29, 2019.
About the Banff International Curatorial Institute (BICI)
The Banff International Curatorial Institute (BICI) encompasses a range of public activities including symposia, think tanks, exhibitions, and publications. BICI also provides research-based programs in the form of residencies and workshops, and practicum opportunities. BICI's programs and activities serve the communities of curators, artists, researchers, writers, critics, philosophers, and other cultural producers at various stages of their careers. These programs offer ongoing professional development and complement degree granting curatorial programs by providing a venue to meet, explore, and continue research.
What's Included
Participants will have a single bedroom in the Rocky Mountain Co-op. Participants in this program will share the apartment. 
Using a credit-based system to dine on campus, our flexible meal plans allow you to select meals according to your own needs during your stay.
The Light Flex meal plan includes $21 credit per day, equivalent to breakfast and lunch in Vistas Dining Room.
Participants in this program will have an office space in which to create their work.
A series of outstanding guest artists and curators will give free public talks and hold informal discussions. 
Enrich your experience and get to know other artists on campus by taking advantage of the activities and support provided by our Participant Resources team.
Enjoy special artist rates for ticketed performances or complimentary access to events.
Fees & Financial Assistance
Application fee: $65 
*Program fee is covered 100% by financial assistance from Banff Centre.
How to Apply
Adjudication
Participants are selected by impartial adjudicators on the basis of their submitted material. In addition to artistic merit, consideration will be given to the likelihood that the artist's work will benefit from the program.  
Applicants will be notified of their status as soon as adjudication is complete, approximately eight to 10 weeks following the application deadline.
All programs, faculty, dates, fees, and offers of financial assistance are subject to change. Program fee is subject to applicable taxes. Non-refundable fees and deposits will be retained upon cancellation. Any other fees are refunded at the discretion of the Banff Centre. The application deadline is 11:59 p.m. Mountain Standard Time.