Banff International Curatorial Institute Symposium: Living Agreement
Program Information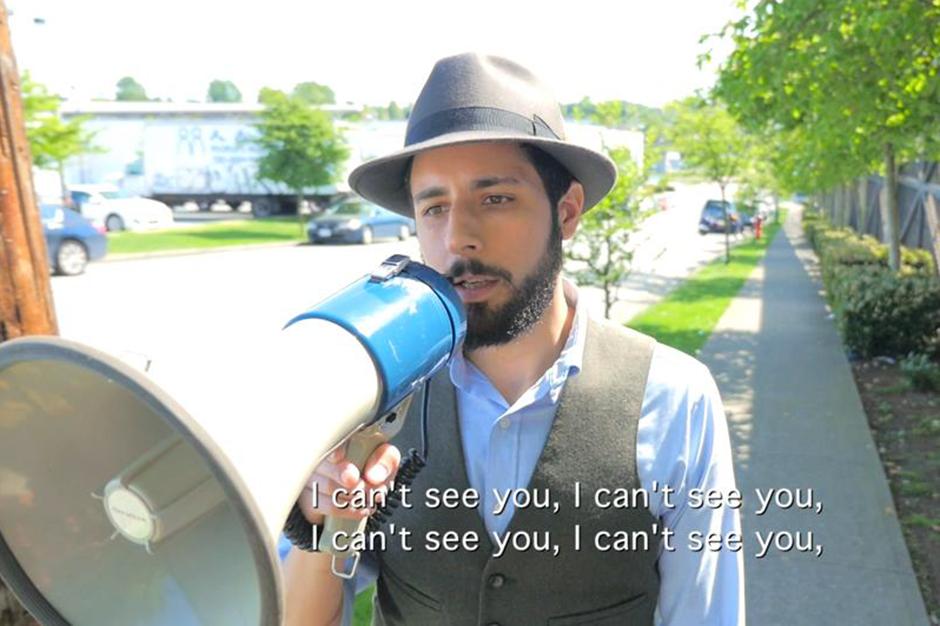 Program Overview
The Living Agreement symposium is a gathering to learn with artists, curators, and creative practitioners who reflexively engage relationships between institutions, artists, and publics as a form of artistic practice. 
Drawing on the work of artist Carmen Papalia and his proposal to consider accessibility as a temporary and relational practice, this three-day symposium asks how the triangulated relationships between artists, audiences, and institutions might be re-thought as a 'living agreement.'
In this cross-disciplinary conversation, artists, curators, art historians, writers, and theorists will reflect on a range of themes. 
What does the program offer?
The Living Agreement symposium will feature presentations, panel discussions, workshops, and active engagement with a range of artistic practices and artists.
The symposium is designed to generate conversation and reflection around models for working together, including critical discourse around museum access; Indigenous methodologies and implications for western institutional models; legacies of institutional critique and current responses in artistic and curatorial practice; and intersections across these disciplines with current conversations in socially engaged art.
Who should apply?
This symposium is open to curators, art historians, writers and theorists, cultural critics, and researchers working within the field of visual arts.  Applicants should demonstrate an exhibition/publication history, and have completed formal training in visual arts or a related field at the post-secondary level or equivalent experience and recognition from their peers and communities.
Learn more about the Banff International Curatorial Institute.
What's Included
Your program fee includes a single bedroom on the Banff Centre campus for the duration of your program.
Get connected with other artists on campus and focus on your projects in a creative environment while we take care of the day-to-day essentials.
Using a credit-based system to dine on campus, our flexible meal plans allow you to select meals according to your own needs during your stay.
The Full Flex meal plan includes $40 credit per day, equivalent to breakfast, lunch, and dinner in Vistas Dining Room.
Enjoy special artist rates for ticketed performances or complimentary access to events.
Enrich your experience and get to know other artists on campus by taking advantage of the activities and support provided by our Participant Resources team.
Fees & Financial Assistance
Application fee: $35
*This program fee is highly subsidized by Banff Centre. Additional financial support (up to 100%) is available to applicants without institutional affiliation or support.
If you would like to be considered, please complete the Financial Aid section when uploading your supporting materials. 
Help fund your experience at Banff Centre. View a compiled list of national and international opportunities here.
How to Apply
Adjudication
Participants are selected by impartial adjudicators on the basis of their submitted material. 
Applicants will be notified of their status as soon as adjudication is complete, approximately eight to 10 weeks following the application deadline.
Selected participants may be interviewed.
All programs, faculty, dates, fees, and offers of financial assistance are subject to change. Program fee is subject to applicable taxes. Non-refundable fees and deposits will be retained upon cancellation. Any other fees are refunded at the discretion of the Banff Centre. The application deadline is 11:59 p.m. Mountain Standard Time.