Applications are now open for Spring/Summer 2024 programs. For Fall 2024 progams onwards you can sign up to the Newsletter to receive an alert when applications open.
The Application and Payment systems will be closed from the 20th December to 3rd January as part of the Institutional Holiday Closure. SlideRoom will remain open for portfolio submissions.
Questions please contact the Admissions Office or call 403 762 6180.
Banff International Literary Translation Centre (BILTC)
Program Information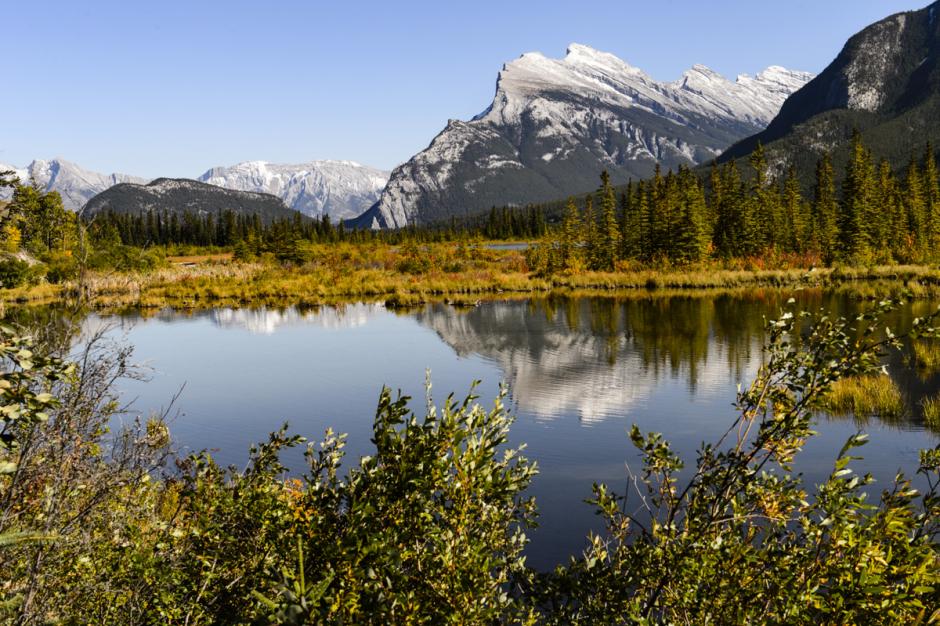 Overview
The Banff International Literary Translation Centre (BILTC) offers student, emerging, and professional literary translators a period of uninterrupted work on a current project. Participants will work in a trilingual environment with faculty and peers, resulting in an exceptional learning experience.
Participants will work individually and as a group with a faculty group of accomplished translators. There will also be an opportunity for some participants to consult with the author whose work they are translating. Accepted participants will be notified after adjudication and prior to their arrival, if the author they are translating will be available for on-site consultation.
What does the program offer?
The BILTC program offers individual work sessions with faculty and the program director. Accepted translators can expect to present their work-in-progress and share personal experiences related to writing and translating at round table sessions. These sessions will be held throughout the residency and moderated by the program director and guest faculty. The round table sessions will also include a broader group discussion of issues and challenges faced in the practice of literary translation. 
Participating translators will also be invited to read from their works-in-progress at formal and informal reading/sharing events. There will be an opportunity for participating translators to learn from a guest publisher, who will share experiences on translation, in an informal talk. 
Who should apply?
BILTC welcomes applications from student, emerging, and professional translators from all backgrounds, and all gender identities and expressions. Translators seeking time to focus on a current literary translation project and an opportunity to connect with literary translators from around the world will benefit greatly from this program.
All applicants must be translators from the Americas translating literature from anywhere in the world, or translators from anywhere in the world translating literature from the Americas.
Eligible projects include translations of works of fiction, literary non-fiction, poetry, children's literature, oral tradition, and drama. We especially welcome projects involving Indigenous languages of the Americas. 
Please note: The language of administration at Banff Centre is English. All administrative correspondence related to this program, after adjudication, and for the duration of the program will be in English.
The BILTC program is generously supported by:
Birks Family Foundation and Power Corporation of Canada.
Fees & Financial Assistance
Application fee: $65
*Financial Aid up to 100% is available for this program. 
If you would like to be considered, please complete the Financial Aid section when uploading your supporting materials to SlideRoom.
Travel awards to partially offset travel costs may also be available, up to $500 CAD per participant. Please indicate if you wish to be considered for a travel award in your application. (Please note that applicants from the U.S. and Mexico are encouraged to seek financial support from their institutions).
How to Apply
Adjudication
Participants are selected by impartial adjudicators on the basis of their submitted material. In addition to artistic merit, consideration will be given to the likelihood that the artist's work will benefit from the program. 
Applicants will be notified of their status as soon as adjudication is complete.
 
Eligibility
Please only apply under one of the following application types: student, emerging, or professional. Please see the 'application type' requirement under How to Apply for more details.
Note: Past participants of BILTC must wait at least two years before applying again, and should be working on a different project. Those accepted as participants to the program who subsequently find themselves unable to attend for the full program schedule are asked to withdraw and re-apply another year. 
 
All programs, faculty, dates, fees, and offers of financial assistance are subject to change. Program fee is subject to applicable taxes. Non-refundable fees and deposits will be retained upon cancellation. Any other fees are refunded at the discretion of the Banff Centre. The application deadline is 11:59 p.m. Mountain Standard Time.