Applications are now open for Spring/Summer 2024 programs. For Fall 2024 progams onwards you can sign up to the Newsletter to receive an alert when applications open.
Questions please contact the Admissions Office or call 403 762 6180.
Banff International Workshop in Jazz & Creative Music
Program Information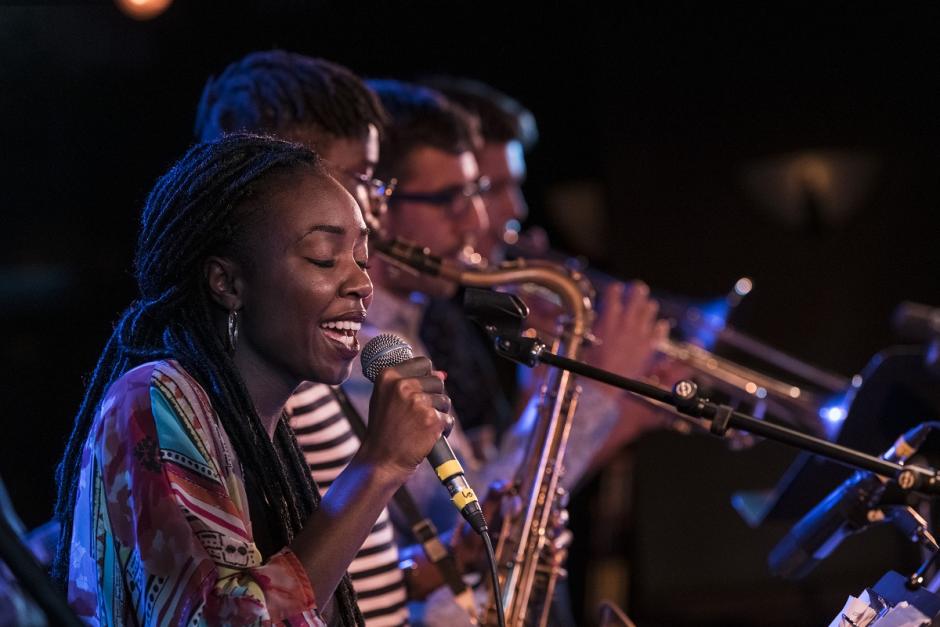 Overview
This three-week program brings together emerging and early career artists from around the world to work and study with Co-Artistic Directors Vijay Iyer and Tyshawn Sorey, as well as internationally acclaimed guest mentors. 
The goal is to learn, converse, build, experiment, refine, and transform — to reimagine the state of the art. This program is one of the most intensive that Banff Centre offers and continues our 40-year history of incredible jazz exploration. 
What does the program offer?
The Banff International Workshop in Jazz and Creative Music is designed to help emerging and early career musicians become performers/composers of consequence in the world, with an emphasis on community and collaboration. Scholarship is available.
Participants will experience one-on-one mentorship, ensemble sessions, and faculty-led presentations and workshops. Participants also have an opportunity to present various public and in-house performances. Studio spaces and music huts are available during the three-week residency.
There is a major recording component to the residency and two weeks of sessions spent in our world class studio with renowned faculty engineers and producers.   
Who should apply?
This residency is open to musicians worldwide. The successful applicants will be post-secondary students, or emerging or early career artists, already at an advanced level of accomplishment and with a well-documented record of musical exploration. 
Artists from historically underrepresented groups are especially welcomed. 
"This program has been the most important musical experience of my life. The location, faculty, fellow students, and facilities are some of the best I've experienced. I am beyond inspired by everyone's collaboration, openness, generosity, and energy. We have created some deep music in a short period of time. This feels like a launching pad for my future as a musician in Canada." - E. Shay, Participant 2019 
Fees & Financial Assistance
Application fee: $65
*Financial Aid up to 100% is available to cover tuition (accommodation and meals are not eligible)
If you would like to be considered, please complete the Financial Aid section when uploading your supporting materials.
Help fund your experience at Banff Centre! View a compiled list of national and international opportunities here.
How to Apply
Adjudication
Participants are selected by impartial adjudicators on the basis of their submitted material. In addition to artistic merit, consideration will be given to the likelihood that the artist's work will benefit from the program.
Applicants will be notified of their status as soon as adjudication is complete. 
Eligibility
Participants must be at least 16 years of age.
Note:
All programs, faculty, dates, fees, and offers of financial assistance are subject to change. Program fee is subject to applicable taxes. Non-refundable fees and deposits will be retained upon cancellation. Any other fees are refunded at the discretion of Banff Centre. The application deadline is 11:59 p.m. Mountain Standard Time.