Applications are now open for Spring/Summer 2024 programs. For Fall 2024 progams onwards you can sign up to the Newsletter to receive an alert when applications open.
The Application and Payment systems will be closed from the 20th December to 3rd January as part of the Institutional Holiday Closure. SlideRoom will remain open for portfolio submissions.
Questions please contact the Admissions Office or call 403 762 6180.
Cross Keyboard Cultures
Banff Musicians in Residence | Late Fall 2020
Program Information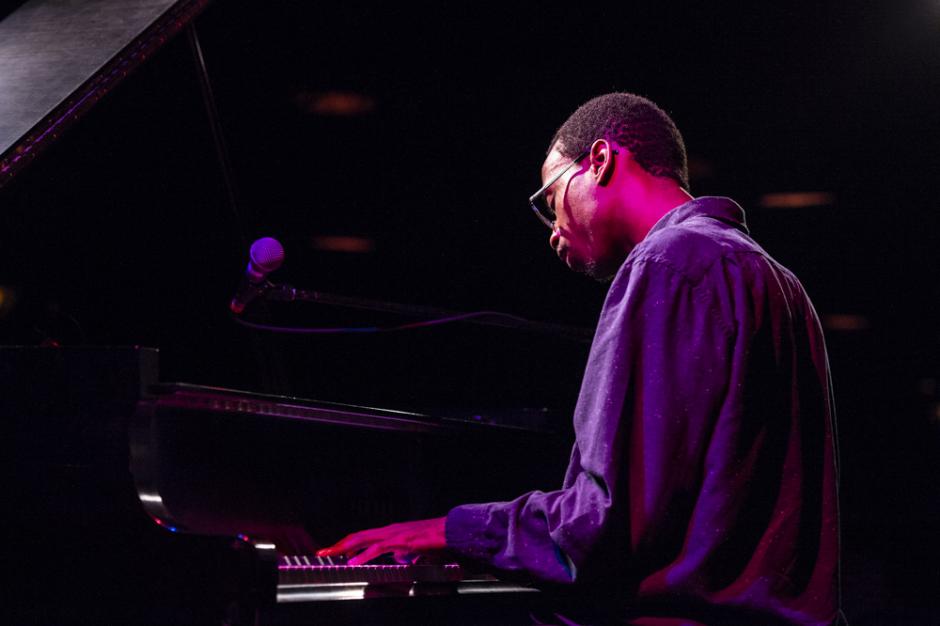 Overview  
This program provides space and focused time for musicians interested in all genres of keyboard centered music to concentrate on artistic development while working on projects that can be either individually or group/ensemble based. You may be working with keyboards you are familiar with or looking to expand your understanding of old or new technologies in keyboard instruments.
In addition to having the freedom to structure your time around the needs of your project, you will receive artistic inspiration and career advice from well-established faculty (visiting artists) who will be in residence at intervals throughout the program. The visiting artists come from all musical backgrounds, therefore over three weeks, participants will have access to a range of artistic influences.
Those interested in additional professional development can apply for the role of Artistic Associate and act as the liaison between faculty and musicians for the program's duration. An individual of exceptional musical ability and maturity will be offered this unique opportunity to be involved in the delivery and event curation of the Banff Musicians in Residence program. The Artistic Associate will liaise between visiting artists and resident musicians as well as Music programming and production staff.  
What does the program offer?
A different visiting artist is brought in each week to assist and mentor program participants. Visiting artists are available four to five hours per day for group and one-on-one consultations. The opportunities for interaction and collaboration have the potential to produce outstanding, creative results.  Performance and recording opportunities are also available.
A personal studio space to work from is provided and available 24 hours a day. Production spaces are shared among all participants in the residency.
Who should apply?
Open to applicants worldwide, this residency is an opportunity to create without the daily stresses of life. The program is ideal for keyboard soloists of any genre, composers specializing in keyboard focused work, new formed collaborations or groups of performer/composers, improvisers, experimental musicians, and music researchers to spend focused time working on a specific project; creating new works; preparing for concerts, auditions or competitions; or exploring and researching innovative ideas. 
Participants should be comfortable working autonomously in an unstructured environment to benefit the most from the program. Musicians at all levels are encouraged to apply.
The Artistic Associate may come from any musical background, but will have a wide-ranging knowledge and interest in a variety of musical genres. You must apply with a specific project and will be asked to submit a letter of intent specifically for the Artistic Associate role at the end of the application process.  A phone interview will be scheduled for the shortlisted candidates. 
Itinerary
Residency Length
Residency length can vary within the prescribed program dates. All residencies must begin on a Monday and last for a minimum of two weeks to a maximum of three weeks. Musicians wishing to apply for other Banff Musicians in Residence programs (Early Fall, Winter) must indicate their program preference and/or reason for a longer stay at the time of application. 
What's Included
Your program fee includes a shared bedroom on the Banff Centre campus for the duration of your program.
Single rooms may be available upon request for an additional fee. Please contact the Office of the Registrar. 
Get connected with other artists on campus and focus on your projects in a creative environment while we take care of the day-to-day essentials.
Using a credit-based system to dine on campus, our flexible meal plans allow you to select meals according to your own needs during your stay.
The Regular Flex meal plan includes $30 credit per day, equivalent to lunch and dinner in Vistas Dining Room.
Create in the privacy of one of our specialized studios.
Professionally stage managed performance opportunities will be offered during the residency program in Rolston Recital Hall, The Club, and community venues. Self-directed performance opportunities will also be available during the residency, mostly taking place in the Bentley Chamber Music Studio.
Enjoy special artist rates for ticketed performances or complimentary access to events.
Enrich your experience and get to know other artists on campus by taking advantage of the activities and support provided by our Participant Resources team.
Fees & Financial Assistance
Application Fees: $65 for individuals or groups. Individual group members must pay an additional registration fee of $35 on acceptance.
*Financial Aid up to 100% is available to cover tuition (meal plans and accommodations are not eligible). 
If you would like to be considered, please complete the Financial Aid section when uploading your supporting materials to SlideRoom.
**The Artistic Associate will be offered a full scholarship to attend the program (tuition, room and board) as well as a living allowance and travel assistance. 
Help fund your experience at Banff Centre. View a compiled list of national and international opportunities here. 
How to Apply
Additional information:
If you are applying as an individual, you must complete both the online application form (including $65 processing fee) and a SlideRoom application.
If you are applying as an ensemble, the ensemble leader must complete both the online application form (including $65 processing fee) and a SlideRoom application. Please submit only one SlideRoom application per group. There will be a $35 registration fee of each member upon acceptance to the program.
Adjudication
Participants are selected by impartial adjudicators on the basis of their submitted material. In addition to artistic merit, consideration will be given to the likelihood that the artist's work will benefit from the program.
Applicants will be notified of their status as soon as adjudication is complete.
All programs, faculty, dates, fees, and offers of financial assistance are subject to change. Program fee is subject to applicable taxes. Non-refundable fees and deposits will be retained upon cancellation. Any other fees are refunded at the discretion of the Banff Centre. The application deadline is 11:59 p.m. Mountain Standard Time.