Learn more about Banff Centre's COVID-19 Vaccination Requirements and on-campus measures here.
Please subscribe to our mailing list to keep informed on upcoming programs.
Banff Research in Culture: On Energy
Program Information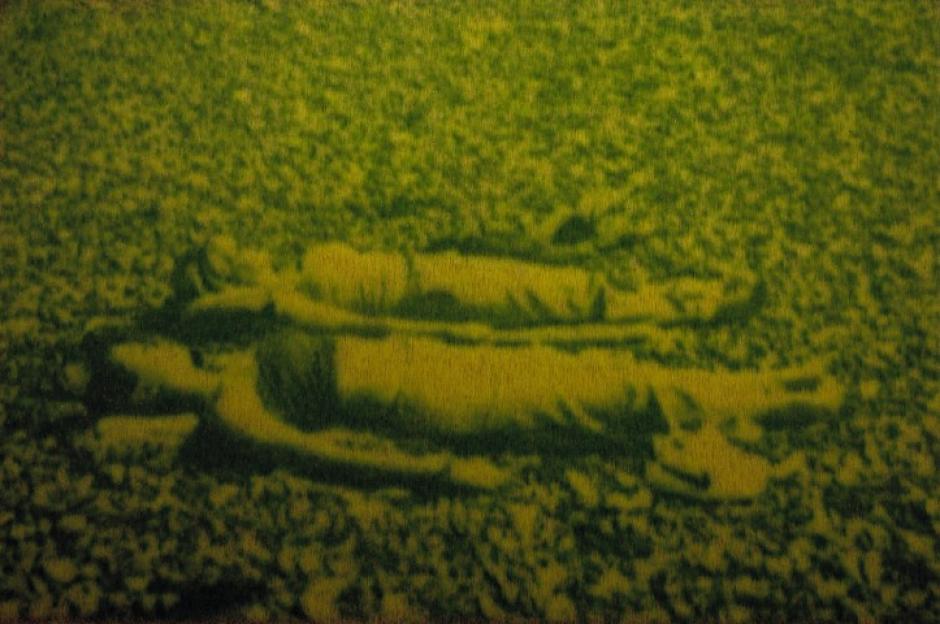 Summary
How do we make energy visible and what does it render possible? What are the limits of specific energy sources, like coal, oil, and solar? The 2016 Banff Research in Culture (BRiC) residency takes on the challenge of energy, its pasts, present, and futures. Artists and researchers will help redefine the impact of energy on society, and imagine new ways of representing and thinking about energy for the coming transition.
Overview
Our lives revolve around energy. From driving our cars—or bikes—to work, to eating food and heating our homes, energy in some form or another conditions the quotidian at every scale. Energy grounds the daily, the quarterly, the annual, and the epochal. Futures trading in New York and Chicago makes the extremes of weather a fiscal crisis for working families hard pressed to pay their utilities, while the growth rate of nations bends to the capacities and supply of domestic and international energy markets. Since the industrial revolution, our lives have been fueled by the social and physical energy available from coal, oil, and natural gas. No longer dependent on the rhythms and limits of organic energy, such as wood, water, and animal power, fossil fuels have simultaneously made the modern, globalized economy possible, and redefined the social history of energy in the meantime. What Leibniz called the living force has become, since the systematic mechanization of fossil fuels in the 19th century, the fundamental force of modern history. 
On Energy invites participants creating in the fields of visual art, architecture, design, literature, humanities, social sciences, and physical sciences to consider energy; its conceptual, corporeal, and cultural development since its thermodynamic invention, and the sort of materialism that can emerge when energy is redefined in a postindustrial capitalist society. This residency asks artists and researchers to collectively address energy's historical figures and futures; its visual and social economy, and its capacity to disfigure, since energy is not a thing, but rather a representation of the force embedded in matter and the relations between materials. Over four weeks of intense workshops, discussion groups, studio time, and individual research, we will consider the cultural, political, and historical components of energy and explore new ways to artistically and conceptually figure energy in history. The collective aim of On Energy is to reimagine energy in the long view; to establish its current possibilities and limitations, and examine the social and physical forms energy might take in the future.  Participants are expected to arrive with interests and ideas particular to their own research and artistic practice around energy in its current or potential shape. 
What does the program offer?
BRiC is a research and creation residency where academics and artists can carve out the time and space to further develop their ideas and projects within a supportive and rigorous community of diverse perspectives.  Discussions and seminars, reading groups, talks and presentations by faculty and participants, demonstrations in artistic production, and studio visits are all a part of this program.

Who should apply

We look forward to receiving compelling and original proposals from thinkers, researchers, architects, writers, curators, social scientist, and artists. This program is open to current PhD researchers (ABD) and post-doctoral researchers beginning their careers including pre-tenure faculty. Artist applicants must have completed academic training in visual arts and demonstrate a commitment to professional practice. Please see the application requirements in the section below.
Fees & Financial Assistance
Application fee: $60 for each individual or group application. Group members must pay an additional registration fee of $35 on acceptance.
Financial Aid of up to 50% of the program fee is available. If you would like to be considered, please complete the Financial Aid section when uploading your supporting materials.
Help fund your experience at Banff Centre! View a compiled list of national and international opportunities here.
How to Apply
Collaborative Groups: a group leader must complete a single application and upload supporting materials on behalf of the whole group. Visual support materials should be provided for the collective, individual resumes and bios should be provided for each member. Collaborative groups share studio space.
BRiC Research Applicant
Two-page outline: Describe your background and research objectives, your interest in the program, and your response to the residency theme (max. 1000 words).
Bio: Provide a 100-word biography.
CV/Resume: Two-pages in length including positions held, dates, publications, as well as links to work samples online if available.
BRiC Artist Applicant
Two-page project proposal:
a. Describe the conceptual framework for the proposed project and how it responds to the residency theme (max. 500 words).
b. Outline your execution plan for the proposed project week by week.
c. Describe the medium(s) this project will employ, explain of your specialized field of knowledge in relation to these mediums, specific equipment requests, technical assistance requests, and any tools/equipment/software related to the project.
Bio/project summary: On a single page, provide a 100-word biography and a 100-word summary of the proposed project for public use
CV/Resume: Two-pages in length including any positions held, exhibitions, publications and
dates
Resource request forms: Outline all studio, equipment, facility, or staff support related to your project execution/completion in the Forms section of our upload tool.
Portfolio: Upload 10 samples of your artistic work
Adjudication
Participants are selected by impartial adjudicators on the basis of their submitted material. In addition to artistic merit, consideration will be given to the likelihood that the participant's work will benefit from the program.  
Applicants will be notified of their status as soon as adjudication is complete, approximately 8-10 weeks following the application deadline.
Note:
All programs, faculty, dates, fees, and offers of financial assistance are subject to change. Program fee is subject to applicable taxes. Non-refundable fees and deposits will be retained upon cancellation. Any other fees are refunded at the discretion of the Banff Centre.