Banff Research in Culture: Year 2067
Program Information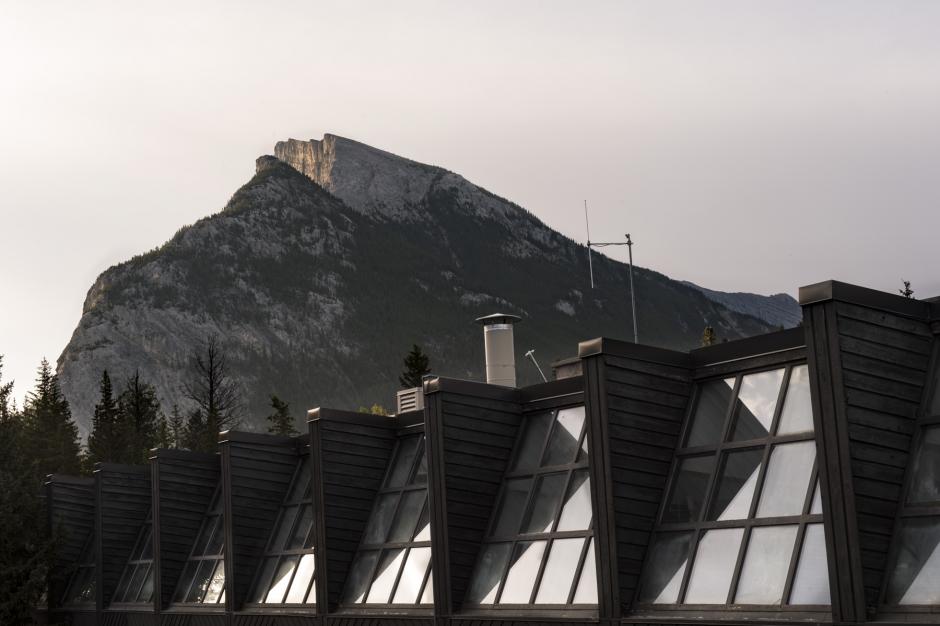 Overview

This year's (2017) Banff Research in Culture program asks: what might the world look like in fifty years and what can we do to shape it?  Moving beyond apocalyptic predictions, post-apocalyptic theories, and techno-utopianism, this program aims to shake up our sense of the political, social, and environmental. We urgently need to interrogate everything from the nation-state system—which assigns vast differences of wealth and opportunity to the good fortune of where one is born and who one is—to the faith in "progress" as a concept that allows us to easily imagine that this year will be more prosperous than the one before it.  2067 asks us to prod and plot the pathway from a present that needs work, to a future that works better.  
What is BRiC?
Banff Research in Culture (BRiC) is a research and art production residency program designed for scholars and artists engaged in advanced theoretical exploration of topics in culture. It offers an opportunity for those with similar interests from different disciplinary and professional backgrounds to exchange opinions, ideas, and create. Participants are encouraged to develop new research, artistic, editorial, and authorial projects, both individually and in connection with others.
What does the program offer?
Participants will engage in group discussions, lectures, seminars, and workshops offered by visiting faculty and guests. Through peer interaction, collaboration, art production, consultations and studio visits, participants will gain new insights and approaches that can be applied to the creative exploration, study, and development of their work. As well, the program will forge lasting networks among researchers and artists, and become a basis for future engagement.
Who should apply?
We look forward to receiving compelling and original proposals from thinkers, researchers, architects, writers, curators, humanists, social scientists, and artists. This program is open to current PhD and post-doctoral researchers (faculty up to tenure) beginning their careers. Artist applicants must have completed formal training in visual arts and demonstrate a commitment to professional practice. 
Fees & Financial Assistance
Application fee: $65 for each individual or group application. Group members must pay an additional registration fee of $35 on acceptance.
*Financial Aid of up to 50% of the program fee is available. If you would like to be considered, please complete the Financial Aid section when uploading your supporting materials.
Help fund your experience at Banff Centre! View a compiled list of national and international opportunities here.
How to Apply
Artistic Collaborative Groups: a group leader must complete a single application and upload supporting materials on behalf of the whole group. Visual support materials should be provided for the collective, individual resumes and bios should be provided for each member. Collaborative groups share studio space.
Individual and collaborative research applicants share office space.
BRiC Research Applicant
Two-page outline: Describe your background and research objectives, your interest in the program, and your response to the residency theme (max. 1000 words).
Bio: Provide a 100-word biography.
CV/Resume: Two-pages in length including positions held, dates, publications, as well as links to work samples online if available.
BRiC Artist Applicant
Two-page project proposal:
Describe the conceptual framework for the proposed project and how it responds to the residency theme (max. 500 words).
Outline your execution plan for the proposed project week by week.
Describe the medium(s) this project will employ, explain of your specialized field of knowledge in relation to these mediums, specific equipment requests, technical assistance requests, and any tools/equipment/software related to the project.
Bio/project summary: On a single page, provide a 100-word biography and a 100-word summary of the proposed project for public use
CV/Resume: Two-pages in length including any positions held, exhibitions, publications and
dates
Resource request forms: Outline all studio, equipment, facility, or staff support related to your project execution/completion in the Forms section of our upload tool.
Portfolio: Upload 10 samples of your artistic work
Adjudication
Participants are selected by impartial adjudicators on the basis of their submitted material. In addition to artistic merit, consideration will be given to the likelihood that the participant's work will benefit from the program.  
Applicants will be notified of their status as soon as adjudication is complete, approximately 8-10 weeks following the application deadline.
Note:
All programs, faculty, dates, fees, and offers of financial assistance are subject to change. Program fee is subject to applicable taxes. Non-refundable fees and deposits will be retained upon cancellation. Any other fees are refunded at the discretion of the Banff Centre. The application deadline is 11:59 p.m. Mountain Standard Time.