On-Campus Programs between January and March 2021 will be either canceled or shifted online. Participants who applied to in-person programs will be contacted directly. Programming that had been planned for online delivery will continue as anticipated.
---
To hear about upcoming online programs, subscribe to our mailing list.  We are pleased to roll out our new student system and application experience. If you have any questions or feedback, please contact admissions@banffcentre.ca.
Behaviour Swarm: Exploring Performative Practices
Program Information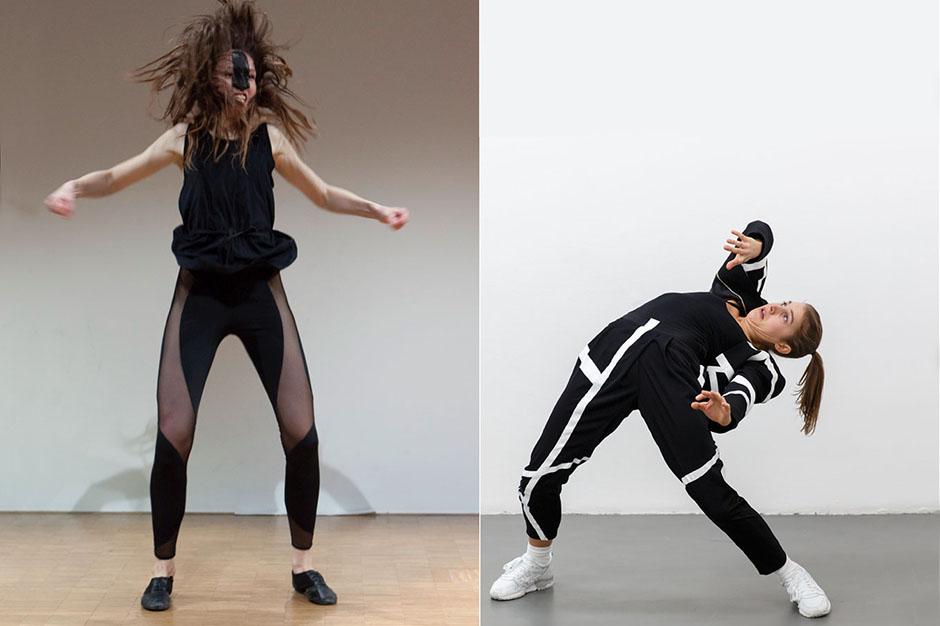 Overview
Imagine this residency as a hive of inventors, continuously searching for ways to make each other laugh and permuting every facet of reality. Performance artists, dancers, escapees from the theatre, experimental comedians, abstract clowns, and visual artists who have way too much energy for their own good — we invite you to this hive to exaggerate life to its fullest!  
Led by Michael Portnoy and Kira Nova, Behaviour Swarm will explore a series of different modules to continuously fracture your sense of self; behaviour, speech, ideas, your relation to your body, others, objects, and your environment.  We'll use theatre, dance, and performance techniques to develop your tools for inventiveness, high-level nonsense, slapstick, presence, expressivity, and intuition. Participants will form a company of sorts — a collective organism functioning at times perfectly as a group while growing strength in their own individual work.  
What does the program offer?
This residency offers the opportunity for visual artists to hone their performative skills, receive critical feedback, and grow their performance based practice. The program will be collaborative, but will also provide time and space to develop individual work. Activities will include workshops exploring movement, physical theatre, language warping and improvisational training techniques, as well as concept generation sessions and performance nights. 
What length of residency is available?
This program is designed for participation over the entire period. Variable dates will not be considered.
Who should apply?
This residency is for visual artists with a focus on performative practices, an exhibition/publication record, who have completed formal training in visual arts at the post-secondary level, or equivalent experience and recognition from their peers. Collaborative groups of no more than two people are welcome to apply.
Facility Renovation Notice 
Please note, Glyde Hall (Banff Centre's Visual Arts building, which houses artist studios and production facilities) will be undergoing window renovations during the time of this program. The renovations will be staged in contained areas of the building, one area at a time. Adjustments have been made to ensure minimal disruption to artists working in Glyde Hall, however there will be some limitations to facility access as well as some noise disturbance. As such, program fees and financial assistance have been amended; please see this section of the webpage for more information or contact Registrar_VisualArts@banffcentre.ca.
Fees & Financial Assistance
Application fee: $65 for each individual or group application. Individual group members must pay an additional registration fee of $35 on acceptance.
*Financial Aid up to 100% covering tuition and single room accommodation will be offered to all participants due to renovations taking place in Glyde Hall, the Banff Centre's Visual Arts building.  Meals plans are not eligible
If you would like to be considered, please complete the Financial Aid section when uploading your supporting materials.
Help fund your experience at Banff Centre. View a compiled list of national and international opportunities here.
How to Apply
Collectives: one person must complete a single application and upload supporting materials on behalf of both members. Visual support materials should be provided for the collective; individual resumes and bios should be provided.
Adjudication
Participants are selected by impartial adjudicators on the basis of their submitted material. In addition to artistic merit, consideration will be given to the likelihood that the artist's work will benefit from the program.  
Applicants will be notified of their status as soon as adjudication is complete, approximately eight to 10 weeks following the application deadline.
Note:
All programs, faculty, dates, fees, and offers of financial assistance are subject to change. Program fee is subject to applicable taxes. Non-refundable fees and deposits will be retained upon cancellation. Any other fees are refunded at the discretion of the Banff Centre. The application deadline is 11:59 p.m. Mountain Standard Time.