Program Notice
For the upcoming season, Banff Centre will be delivering select programs online from September to December 2020.
Opportunity to apply for the limited spaces for the upcoming online programming will open on a program by program, rolling basis. 
We are also pleased to roll out our new student system and application experience.  Any questions or feedback please contact Admissions@banffcentre.ca
Beyond Anthropocene: Banff Research in Culture (BRiC)
Program Information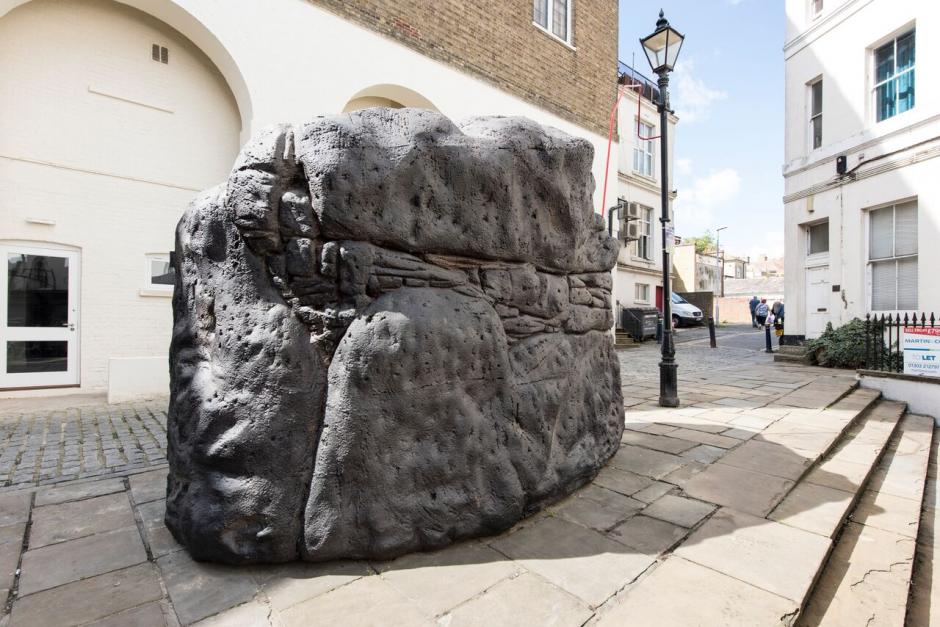 Program Overview
Successful societies learn to live sustainably by adapting to their environment and naturally imposed resource constraints. Our society may no longer be able to mitigate global warming and its widespread ecological impacts without significant structural change. Some climate scientists have begun to use the tricky vocabulary of "adaptation" to suggest we can modify our ecological systems, instead of our social ones, to ensure our future existence. Others refer to "transition" — a slow nudging of humanity to a better course. Adaptation and transition are becoming accepted narratives of ways forward, yet revolution may be needed to overturn the many inequalities that shape our society and its impact on the environment.
The Beyond Anthropocene program asks how adaptation, transition, and revolution might prescribe our future realities. Together we will investigate the capacities and limits of our imaginations to conceive of what lies beyond the climate crisis. The residency is for artists, cultural theorists, researchers, scientists, architects, and writers engaged with these topics as they struggle to understand how to respond to 21st Century challenges. Throughout this intensive program, participants will engage in productive dialogue, expand their knowledge and understanding through collaboration, and develop a critical collection of creative research, writings, musings, designs, and solutions for addressing the next epoch of human existence.
What does the program offer?
Participants will engage in group discussions, lectures, seminars, and workshops offered by visiting faculty and guests. 
Through peer interaction, collaboration, and conversation, participants will gain new insights and approaches that can be applied to the development of their work and the program theme. The program will also forge lasting networks among researchers and artists, and become a basis for future engagement.
Who should apply?
We invite compelling and original proposals from mid-career thinkers, researchers, architects, writers, curators, scientists and social scientists, and artists. 
Researchers should be working at a post-doctoral level or beyond. Artists, architects, and writers must have completed formal training in their discipline and demonstrate a commitment to exhibition, publication, and professional practice. 
About Banff Research in Culture (BRiC)
Banff Research in Culture (BRiC) is a research and conversation based residency program designed for scholars and artists engaged in advanced theoretical exploration of topics in culture. 
It offers an opportunity for those with similar interests from different disciplinary and professional backgrounds to exchange opinions, ideas, and create. Participants are encouraged to discuss new research, artistic, editorial, and authorial projects, both individually and in connection with others.
Fees & Financial Assistance
Application fee: $65 for individuals or groups. Individual group members must pay an additional registration fee of $35 on acceptance.
*Financial Aid up to 100% is available to cover tuition (meal plans and accommodations are not eligible).
If you would like to be considered, please complete the Financial Aid section when uploading your supporting materials. Help fund your experience at Banff Centre. View a compiled list of national and international opportunities here.
How to Apply
Collectives: a group leader must complete a single application and upload supporting materials on behalf of the whole group. Visual support materials should be provided for the collective; individual resumes and bios should be provided for each member. Groups no larger than two people will be considered for this program.
 
Adjudication
Participants are selected by impartial adjudicators on the basis of their submitted material. In addition to artistic merit, consideration will be given to the likelihood that the artist's work will benefit from the program. 
Applicants will be notified of their status as soon as adjudication is complete, approximately eight to 10 weeks following the application deadline.
All programs, faculty, dates, fees, and offers of financial assistance are subject to change. Program fee is subject to applicable taxes. Non-refundable fees and deposits will be retained upon cancellation. Any other fees are refunded at the discretion of the Banff Centre. The application deadline is 11:59 p.m. Mountain Standard Time.