Program Notice
For the upcoming season, Banff Centre will be delivering select programs online from September to December 2020.
Opportunity to apply for the limited spaces for the upcoming online programming will open on a program by program, rolling basis. 
We are also pleased to roll out our new student system and application experience.  Any questions or feedback please contact Admissions@banffcentre.ca
A thematic residency exploring the body as a site of investigation in contemporary art
Program Information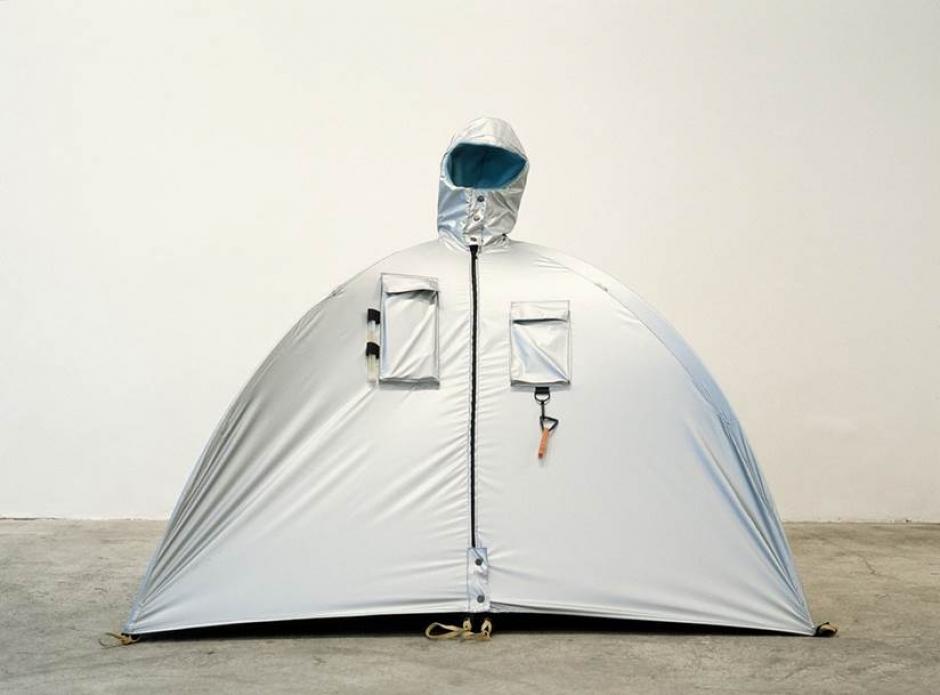 Program Overview
Body As Site is a five-week residency program that invites artists, designers, architects, curators, and researchers to explore the body as a site of investigation in contemporary art.  The body is the central location through which we experience the world around us; interact within and without cultural and social constructs, move throughout the world, and inhabit ourselves.  
Throughout this residency, we will explore topics such as: collaborative practices and the collective body, embodied knowledge, nomadism, diaspora, cultural and social habitats, performance, fashion, operational aesthetics, wearable technology, architecture, and the body's relationships to objects, spaces and environments.
Through group discussions, reflection, individual studio time, critiques, and workshops this residency will provide a platform for a diversity of creative activity.  Participants working across all mediums who share a deep interest in these themes are invited to gather, brainstorm and create.
What Does the Program Offer?
Residencies offer structured programs where artists, curators, and other arts professionals come together to create work and discuss pertinent themes. Through peer interaction, discussion groups, studio work, formal lectures, and studio visits from world-renowned visiting artists and curators, participants gain new ideas and insights that can be applied to creative exploration and professional development of their work.

Who should apply? 
Visual artists of all disciplines, curators, researchers, designers and architects are welcome. Applicants should have an exhibition/publication record, formal training in visual arts, or equivalent experience and recognition from their peers.
While the language of the program is English, experience speaking French and/or Spanish is considered an asset
Fees & Financial Assistance
Application fee: $60 for each individual or group application. Group members must pay an additional registration fee of $35 on acceptance.
*Financial Aid up to approximately 50% of the program fee is available. If you would like to be considered, please complete the Financial Aid section when uploading your supporting materials.
Help fund your experience at Banff Centre. View a compiled list of national and international opportunities here.

How to Apply
Collaborative Groups: a group leader must complete a single application and upload supporting materials on behalf of the whole group. Visual support materials should be provided for the collective, individual resumes and bios should be provided for each member. Collaborative groups share studio space.
Adjudication
Participants are selected by impartial adjudicators on the basis of their submitted material. In addition to artistic merit, consideration will be given to the likelihood that the artist's work will benefit from the program.  
Applicants will be notified of their status as soon as adjudication is complete, approximately 8-10 weeks following the application deadline.
Eligibility
Residencies are for artists, curators, and other arts professionals with an exhibition record who have had formal training in visual arts, or equivalent experience and recognition from their peers.
Note:
All programs, faculty, dates, fees, and offers of financial assistance are subject to change. Program fee is subject to applicable taxes. Non-refundable fees and deposits will be retained upon cancellation. Any other fees are refunded at the discretion of the Banff Centre.