On-Campus Programs between January and March 2021 will be either canceled or shifted online. Participants who applied to in-person programs will be contacted directly. Programming that had been planned for online delivery will continue as anticipated.
---
To hear about upcoming online programs, subscribe to our mailing list.  We are pleased to roll out our new student system and application experience. If you have any questions or feedback, please contact admissions@banffcentre.ca.
Exploring Physical Presence with Victoria Hunt
Program Information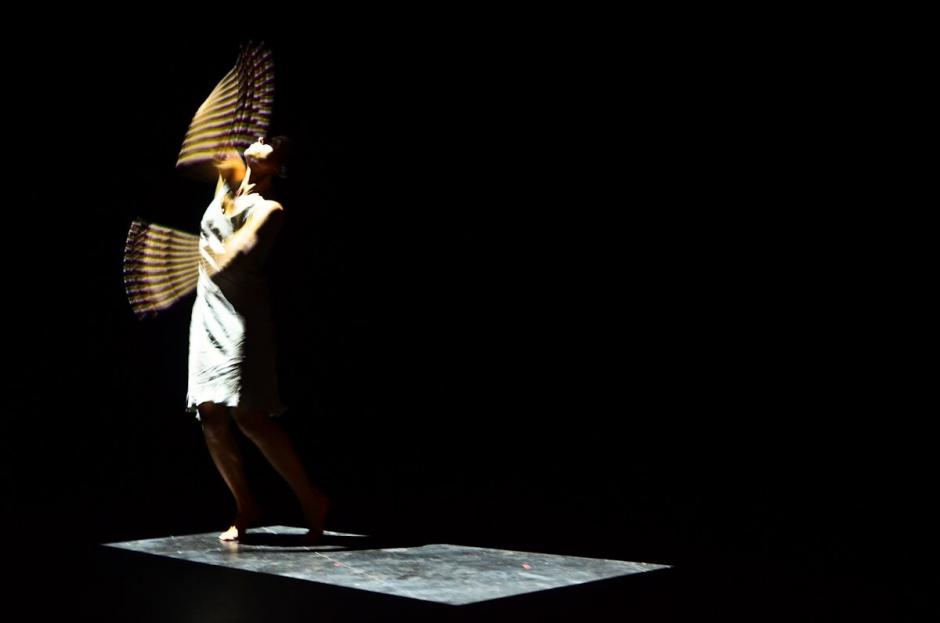 Overview
BodyWeather is a comprehensive training and performance practice that develops a conscious relation to the state of change inside and outside the body. It draws from Eastern, Western, and Pacific dance, martial arts, and experimental theatre practices.  
The term and philosophical basis for BodyWeather was founded by farmer/dancer Min Tanaka and his MAI-JUKU performance group in Japan. The training encompasses four main areas of practice, which vary between high-energy work and quiet, meditative explorations.
BodyWeather training and performance practice explores the mind and the body. It is not solely for professional dancers or performance practitioners, but is an open investigation that can be relevant to anyone interested in practical strategy to approach the body and physical presence. 
What does the program offer?
This workshop will gather participants together in a process of intersubjective dialogue and physical practice to explore the relationship between space, time, and place. The physical practice will be rooted in BodyWeather, working with the body as energetic potential within a sensory field. 
BodyWeather cultivates a conscious relation to states of change and considers the body as a constantly changing environment within a greater environment. We will sharpen our senses to these finely tuned processes and cycles.
We are bearers of time and relationship. We will explore how these qualities arise in and around us, and how the body can be danced by them. Together we will find thresholds of becoming, unbecoming, almost becoming, and leaving. We will witness and keep watch.
We will honour the different perspectives in the space, understanding that each position reveals the possibility of new knowledge. We will inhabit different perspectives at once.
Who should apply?
This intensive workshop is open to dancers, performance artists, and artists who wish to explore expression through physical presence.
Those of all experience levels are welcome to apply, however the training is demanding, and participants should be prepared to work hard physically. 
Itinerary
Key components of the practice, to be explored during this workshop, include:
1. MB (Muscle><Bones, Mind><Body): a dynamic rhythmic workout that develops strength, flexibility, endurance, and a physical grounding. MB tunes into internal and external rhythms, physical and energetic expansion, and prepares the imagination for performance.
2. Manipulations: a series of precise forms focused on stretching, alignment, and extending the body's internal and external parameters through breath, touch, and giving weight.
3. Ground Work: a wide variety of investigations to develop sensorial focus, sensitivity, and scope of expression.
4. Image Work: an exploration of how images arise in and around us, and how the body can be danced by these images and by the imagination. 
Fees & Financial Assistance
Application fee: $35 
*Financial Aid of up to 100% may be available to cover tuition.
Additional need-based financial aid is available. If you would like to be considered, please complete the Financial Aid section when uploading your supporting materials. 
Help fund your experience at Banff Centre. View a compiled list of external national and international opportunities here.
How to Apply
Adjudication
Participants are selected by impartial adjudicators on the basis of their submitted material. In addition to artistic merit, consideration will be given to the likelihood that the artist's work will benefit from the program. 
Applicants will be notified of their status as soon as adjudication is complete.
All programs, faculty, dates, fees, and offers of financial assistance are subject to change. Program fee is subject to applicable taxes. Non-refundable fees and deposits will be retained upon cancellation. Any other fees are refunded at the discretion of the Banff Centre. The application deadline is 11:59 p.m. Mountain Standard Time.