In partnership with McKinsey & Company
Program Information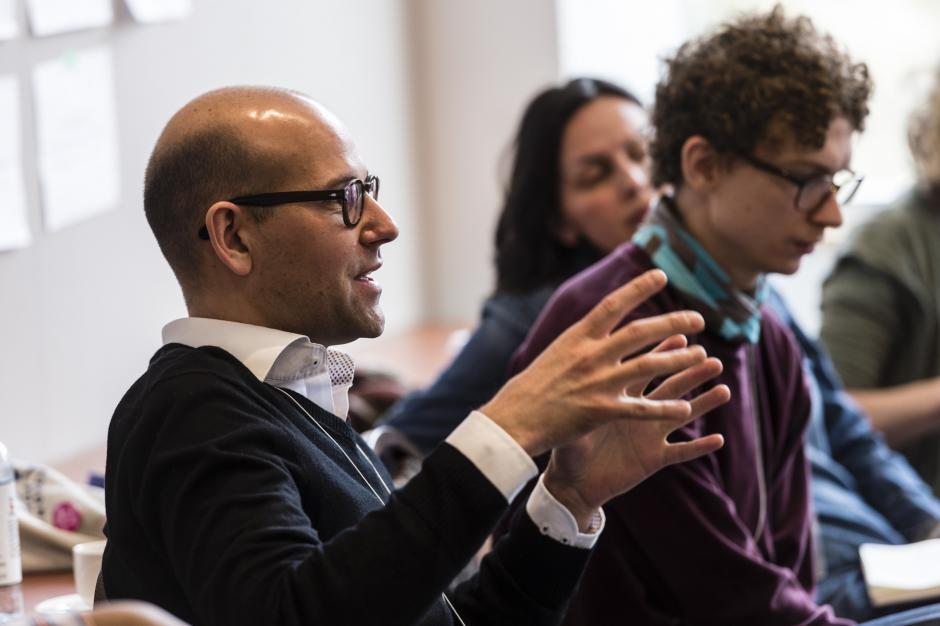 Overview
Based on five years of expert research by McKinsey & Company, the Centered Leadership model responds to the specific needs and experiences of women and men who aspire to a more fulfilling and conscious realization of what leadership can be in their lives. This program provides a supportive environment for participants to apply new tools and practices in the context of their specific leadership challenges and opportunities. Participants build on their unique strengths to gain clarity of vision, integrate new behaviours and mindsets, and renew their energy to reach greater fulfillment and sustain leadership performance in an increasingly complex and volatile world.
What does the program offer?
In this program you will learn to:
Expand your personal leadership toolkit by exploring the five self-reinforcing dimensions of Centered Leadership: meaning, framing, connecting, engaging, and energizing
Clarify your personal vision, building on your unique strengths and sources of meaning
Create greater resiliency by learning to shift limiting habits and reactivity to seize new opportunities
Access your deeper intuition through mindfulness in the midst of uncertainty
Engage more authentically and communicate with presence and inspiration
Develop trust-based relationship and communities in service of your vision
Manage your body, heart, mind and spirit energy to sustain greater balance and performance in a world of 24/7
You will take away from the program:
Greater self-awareness
An expanded repertoire of practices as a leader
A lasting relationship network
A concrete learning plan with tailored practices to sustain your growth; and,
Renewed energy to lead in a complex world
Special program features:  
Builds on McKinsey& Company Centered Leadership research and experience
Executive Coach-in-residence available to support you one-on-one in your program experience and personalized learning plan
Being part of a mini-advisory board with a network of experienced peers to support one another in achieving post-program goals
An inspirational natural environment to foster deeper insights
Engagement with the unique expressive arts stimulus of The Banff Centre to help you tap more deeply into your intuition and unlock your creative knowing
Who should register?

You have least 10 years' of leadership experience in a private, public, or not-for-profit organization, feel comfortable in your managerial skills but seek a greater sense of purpose, clarity and resourcefulness to lead positive change in your organization and/or community – all from from a core of personal mastery.
Presented as part of the Peter Lougheed Leadership Program,
a partnership with the University of Alberta.
What's Included
All Lougheed Leadership participants are provided private rooms with ensuite washrooms in one of our two onsite hotels, the Professional Development Centre or Lloyd Hall. Room upgrades may be available upon request at an additional cost.
All of your meals from the start to the end of your program are included; most of your meals will be at Vistas Dining Room, but there may be some special dining events scheduled as well.  Please also feel free to visit the Maclab Bistro, Le Café, Three Ravens Restaurant and Wine Bar, but note that these outlets are not included in your meal plan, and thus will be at additional cost.
Enjoy free parking, wifi, and access to the Walter Philips Gallery while you are a guest at The Banff Centre. Our Community Services team is also available to assist you with medical support or event information; see our Events Calendar to learn more about what's going on at The Banff Centre while you're onsite.
The Sally Borden Fitness and Recreation Centre is located in the lower floor of the Sally Borden Building, and provides all guests with access to our swimming pool, hot tub, steam room, climbing gym, fitness centre, spin studio, and gymnasium. Massage and physiotherapy appointments may also be booked ahead of time.
Fees & Financial Assistance
The above fees do not include applicable taxes, such as GST, the Alberta Tourism Levy, and the Tourism Improvement Fee as needed.
Group Savings
Enroll four members of your organization or community in a program and your fifth member will receive a free tuition. Special restrictions may apply.


Post-Program Coaching
Post-Program Coaching with a certified coach is available for this program for an additional fee.



Financial Assistance
Financial Assistance may be available to subsidize some of the costs to attend your program.
Funding opportunities

Call our toll-free number for more details at 1.888.255.6327
Contact us

For more information please contact: