On Tuesday May 11 at 4pm MST to Wednesday May 12 at 12noon MST we are performing scheduled maintenance on our student and application system .
You will not be able to start the application process or submit an application during this time, however you will be able to continue with 3 of your application process.: Upload your Materials.
The Student Portal will also be down during this time.
We thank you for your patience. If you have questions, please contact Admissions@banffcentre.ca
To hear about upcoming online programs, subscribe to our mailing list.  We are pleased to roll out our new student system and application experience. If you have any questions or feedback, please contact admissions@banffcentre.ca.
Writing in a Racialized Canada
Program Information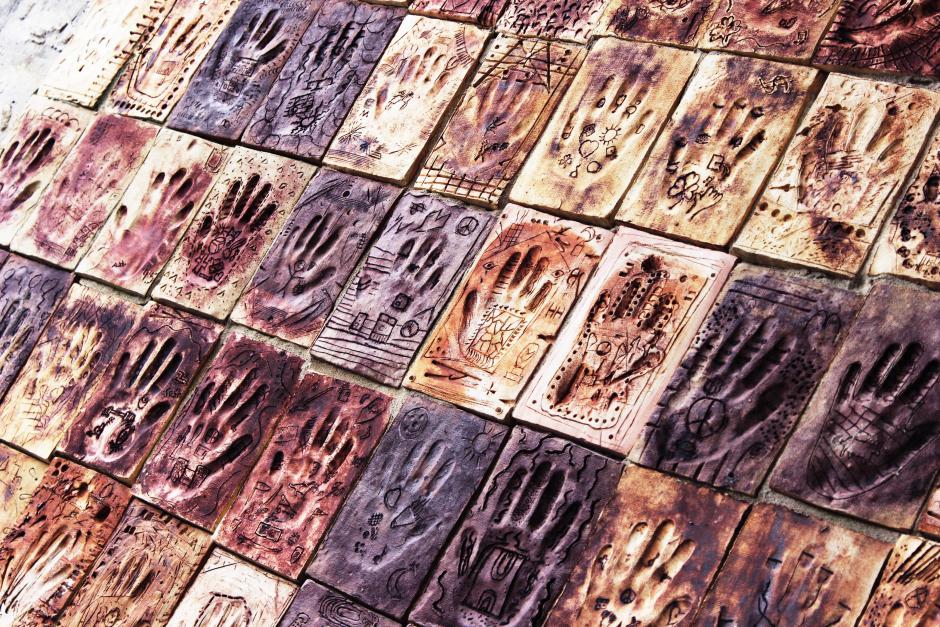 Overview
This two-week literary residency nurtures a new frame of contemporary Canadian writing. Increasingly, today's writer is participating in acts of acknowledgement, reclamation, restoration, and resurgence regarding minority, diasporic, and Indigenous histories. This year, 2017, provides an opportunity to take pause, pivot, and create space to think about these histories, and to write those necessary stories, poems, essays, and novels that speak from an interracial, interethnic, and inter-sectional point of view. 
This is what literary diversity looks and reads like; this is the literary landscape of Canada both of today and tomorrow. Through this residency we ask: What is Canadian literature becoming in the complex global present? How are writers negotiating the complicated politics of representation today?
What does the program offer?
Centering Ourselves will bring together 20 writers for an opportunity to gain key editorial feedback on specific self-identified areas of the participants' manuscripts-in-progress. Participants will engage each other and faculty in critical conversations on the complex relationship of writing practice to racialization, Indigeneity, decolonization, migration, trans-national identity formations, and the role of art within a social justice movement.
Participants will benefit from the following program activities:
Four seminars led by program faculty
One-on-one meetings with faculty during the two-week residency
Editorial feedback on specific self-identified areas of the participant's manuscript in progress
Editing time, revisions, and review by fellow program participants
Group conversation with the keynote guest for this residency
Who should apply?
Emerging writers in all creative genres are invited to apply. This program is designed for emerging writers and/or graduate students in creative writing or another humanities program who have a minimum of 20 pages published in trade journals. Exceptions may be made based on merit of submitted work. 
Centering Ourselves is designed for writers with a modest publishing record, and we strongly encourage applications from of-colour and Indigenous communities. The residency is seeking a diverse cohort of emerging writers who are representative of different generations, mixed race, queer, lesbian, transgender, cisgender, two spirited, and non-binary identified writers.
Applicants should be working on a specific manuscript in progress in any genre including fiction, nonfiction, and poetry. Applications from writers living abroad are welcome.
Fees & Financial Assistance
Application fee: $65
*Financial Aid of 100% of the Program Fee is available for this program.
If you would like to be considered, please complete the Financial Aid section when uploading your supporting materials.
Help fund your experience at Banff Centre! View a compiled list of national and international opportunities here.
How to Apply
Adjudication
Participants are selected by impartial adjudicators on the basis of their submitted material. In addition to artistic merit, consideration will be given to the likelihood that the artist's work will benefit from the program.
Applicants will be notified of their status as soon as adjudication is complete.
All programs, faculty, dates, fees, and offers of financial assistance are subject to change. Program fee is subject to applicable taxes. Non-refundable fees and deposits will be retained upon cancellation. Any other fees are refunded at the discretion of the Banff Centre. The application deadline is 11:59 p.m. Mountain Standard Time.