Choral Art: Conductors and Composers
Program Information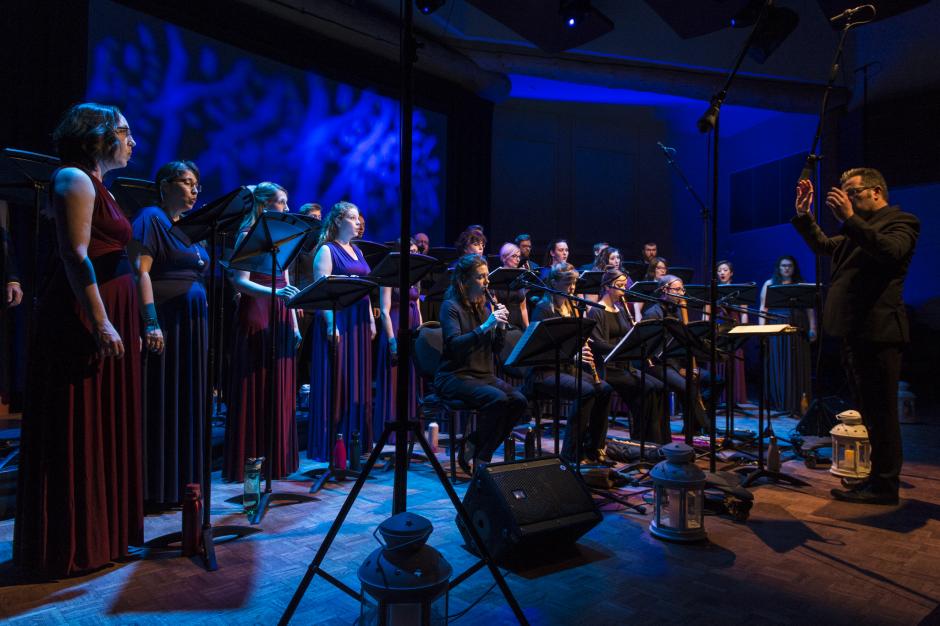 Program Overview
Choral Art: Conductors and Composers is an intensive workshop that explores the creation and presentation of choral music in the 21st century.
The program will explore new works for choir and new ways to present pre-existing repertoire. Composers and conductors will work closely with the faculty and resident choir, Pro Coro Canada, to explore and create new works and to hone their conducting skills respectively. Choirs will explore movement and improvisation as well as refine their sound as an ensemble through workshops and masterclasses. 
What does the program offer?
Participants in this program will become immersed in the world of choral art. They will have the opportunity to collaborate with award-winning, international composition and conductor faculty, and work with ensemble-in-residence Pro Coro Canada.
The program aims to develop an exchange between a circle of creators and performers active in the choral music milieu. The program also aims to support and bring visibility to the Canadian choral community, and connect to the larger international network.
Participants will explore new methods of performance and composition for choral music. Composers and conductors will spend intensive periods working independently, but also with each other and other singers and faculty. A portion of each day will be spent singing together to experience various aspects of choral singing, new sonorities, sounds, and different styles, which includes movement, body work and vocal improvisation.
Choral groups will work on pre-existing repertoire, explore new works with participants, and further refine their craft through workshops, vocal coaching and masterclasses. 
Who should apply?
This program has two streams: Conductors and Composers and Choirs. To apply as a choir/choral ensemble, visit the program page.
Conductors and Composers will stay for the entirety of the three-week program. Applicants should show a portfolio of work that represents their work with, or interest in, choral conducting and composing. Applications are encouraged from individuals with less experience in choral music, but who wish to look deeper into this art form.
Fees & Financial Assistance
Application fee: $65
*The program fee is covered 100% by financial aid. 
Help fund your experience at Banff Centre. View a compiled list of national and international opportunities here.
How to Apply
Adjudication
Participants are selected by impartial adjudicators on the basis of their submitted material. In addition to artistic merit, consideration will be given to the likelihood that the artist's work will benefit from the program.
Applicants will be notified of their status as soon as adjudication is complete.
All programs, faculty, dates, fees, and offers of financial assistance are subject to change. Program fee is subject to applicable taxes. Non-refundable fees and deposits will be retained upon cancellation. Any other fees are refunded at the discretion of the Banff Centre. The application deadline is 11:59 p.m. Mountain Standard Time.