Clifford E. Lee Choreography Award 2022
Performing Arts | In-Person
Program Information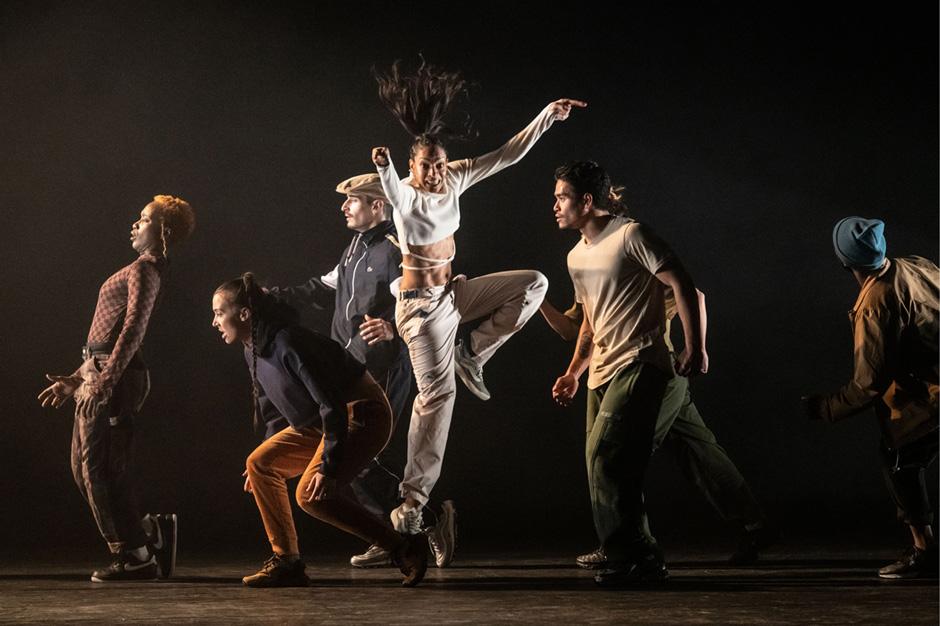 Overview
The biennial Clifford E. Lee Choreography Award, at Banff Centre for Arts and Creativity, is open to any emerging Canadian dance choreographer or company demonstrating exceptional talent. We are seeking new voices, ideas, and approaches to professional dance that can be supported through the award.

Established in 1978 by the Clifford E. Lee Foundation to encourage the development of Canadian choreographers. Nominees for the Clifford E. Lee Choreography Award will submit a proposal for a work that explores a contemporary approach to dance through any style. The work should be full-length, and travel to Banff with a company of no more than 15, including designers and production team members. 

The successful artist or company will be awarded with a cash prize, and offered one creation residency and one production residency at Banff Centre, subject to schedules aligning for the work in question. Beyond this support, the nominee must demonstrate an ability to realize the new work through future presentations. Banff Centre will champion the recipient(s) in their vision and realization of the work.

The most recent recipient was Gatineau, QC-based Crazy Smooth (2020). Other past recipients include: Andrea Peña, Allen Kaeja, Andrew Giday, Bengt Jörgen, Benjamin Hatcher, Christopher House, Constantine Patsalis, Crystal Pite, D.A. Hoskins, David Earle, Donald Sales, Edward Hillyer, Gabrielle Lamb, Gaetan Gingras, Gioconda Barbuto, Heather Myer, Howard Richard, Jennifer Mascall, Joe Laughlin, Judith Marcuse, Lola MacLaughlin, Mark Godden, Martine Epoque, Mauryne Allan, Michael Downing, Peter Quanz, Randy Glynn, Renald Rabu, Robert Glumbek, Robert Stephen, Sabrina Matthews, Shaun Hounsell, Simone Orlando, Stephanie Ballard, and Wen Wei Wang.
What does the program offer?
The Clifford E. Lee Choreography Award is a combination of a $14,000 CAD cash prize for the commission of a new work and the support of two residencies at Banff Centre. The cash award will be paid in two equal installments, to support any aspect of the work that the choreographer sees fit over this two-year period (e.g., fees, set construction, travel for company members to-from Banff, etc.). 

The residencies take place over a two-year period with an initial residency in studio of up to two weeks; December 5 to 16, 2022 during Banff Centre's Dance Artist in Residence program. The second, a production-focused residency in a suitable venue on the Banff campus, will be offered the following year, subject to the project's timeline aligning with activities at Banff Centre.

If the applicant requires but does not have access to a company of dancers for this first residency, Banff Centre can facilitate an arrangement for a suitable, professional company of dancers to support the project on site.

The first residency will offer meals and accommodation for all company members, and a studio with limited technical support.
The second residency will take place in a venue suitable to the project, with three technicians (lighting, sound, and staging) for 7.5 hours a day for two five-day weeks. Additional crew, scenic construction, or technical support may be negotiable.  Banff Centre will not act as producer of the work. A public performance, or sharing of work in process, is expected at the end of the second residency.

Partial transportation support to and from residency may be available depending on company size and location.  Further opportunities to attend other Banff Centre programs in Dance may be available to the award recipient(s) as part of their professional development. 
Who should apply?
Applications will be accepted from emerging Canadian (citizen or permanent resident) choreographers that are currently working with, or have access to, a company of dancers that can be utilized in the creation and production of the work. If the applicant does not have access to a company of dancers, Banff Centre can facilitate an arrangement for a suitable, professional company of dancers to support the project on site. Nominations may be made by colleagues of the nominee with their approval.

Any style of dance, approached with a contemporary point of view, is welcomed.
For full details on vaccination requirements, masking, safety protocols, and COVID related policies please visit: www.banffcentre.ca/covid-19-measures
Choreographer Crazy Smooth reflects on his experience at Banff Centre while the working dance production "In My Body". Smooth is the 2020 recipient of Banff Centre's Clifford E. Lee Choreography Award. This award was established in 1978 to encourage the development of Canadian choreographers and is adjudicated every two years by a panel of jurors.
What's Included
Your program fee includes a single bedroom on the Banff Centre campus for the duration of your program(s)
Get connected with other artists on campus and focus on your projects in a creative environment while we take care of the day-to-day essentials.
Using a credit-based system to dine on campus, our flexible meal plans allow you to select meals according to your own needs during your stay. Banff Centre can respond to most dietary requests. 
The Full Flex meal plan is equivalent to $58 credit per day, equivalent to breakfast, lunch and dinner at our Buffet service.
The award recipient will receive a $14,000 CAD cash award paid in two instalments over a two-year period. There will also be a limited budget allotted to realize production designs.
A grant towards your travel costs to and from Banff (economy class airfare).
Limited access to the Paul D. Fleck Library and Archives.
Although the doors remain temporarily closed, you can still access a wide range of books, periodicals, recordings and scores through our digital databases available on the digital resources page, and physical items through our curbside pick-up service. 
Enjoy special artist rates for ticketed performances or complimentary access to events.
Enrich your experience and get to know other artists on campus by taking advantage of the activities and support provided by our Participant Resources team.
Create in one of our specialized studios.
Fees & Financial Assistance
The Clifford E. Lee Choreography Award is a combination of a $14,000 CAD cash prize for the commission of a new work and the support of two residencies at Banff Centre. 
Application fee: $0
The application fee has been covered by the generous support of the Clifford E Lee Foundation.
Banff Centre will issue official tax receipts for eligible tuition fees and financial assistance and awards as required by the Income Tax Act. You will receive a T2202 (Tuition and Enrolment Certificate) for eligible tuition fees paid and a T4A (Statement of Pension, Retirement, Annuity, and Other Income) for applicable financial assistance and awards.
How to Apply
Due to the generous support of Clifford E Lee Foundation there is NO APPLICATION FEE to pay for this program. 
Please skip Step 2. 
Are you hoping to be considered for the Dance Artists in Residence program if you are not the recipient of the Clifford E Lee award? Please apply for the DaiR program separately here!  
Adjudication
Participants are selected by impartial adjudicators on the basis of their submitted material. In addition to artistic merit and project viability, consideration will be given to the likelihood that the artist's work will benefit from the program. 
Applicants will be notified of their status as soon as adjudication is complete.
All programs, faculty, dates, fees, and offers of financial assistance are subject to change. Program fee is subject to applicable taxes. Non-refundable fees and deposits will be retained upon cancellation. Any other fees are refunded at the discretion of the Banff Centre. The application deadline is 11:59 p.m. Mountain Standard Time.