On-Campus Programs between January and March 2021 will be either canceled or shifted online. Participants who applied to in-person programs will be contacted directly. Programming that had been planned for online delivery will continue as anticipated.
---
To hear about upcoming online programs, subscribe to our mailing list.  We are pleased to roll out our new student system and application experience. If you have any questions or feedback, please contact admissions@banffcentre.ca.
CM-ET RTC Motor Certification Workshop
Program Information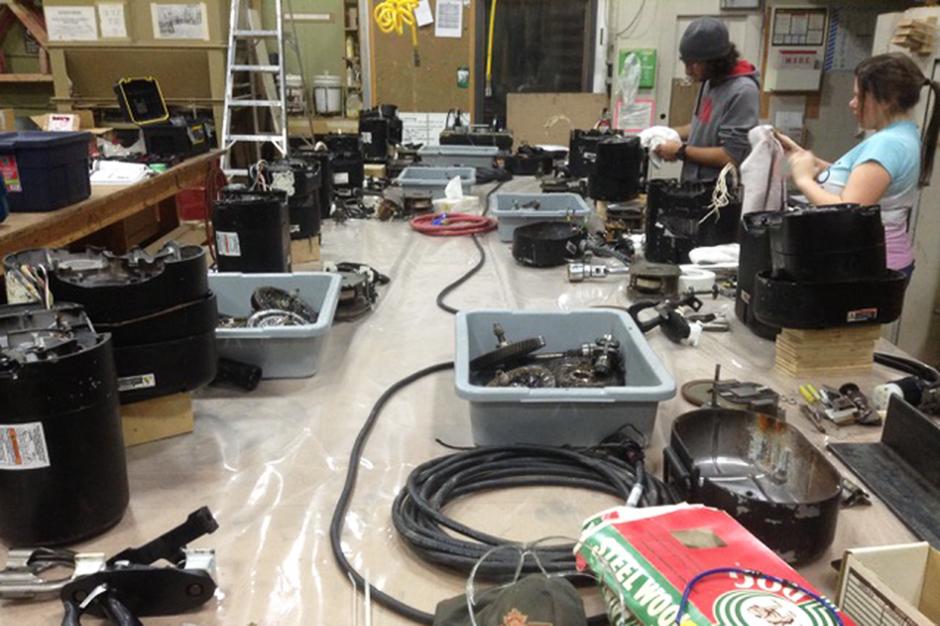 Overview
The Motor Certification Workshop is a combination of lecture and hands-on instruction, with emphasis on safety and maintenance care for CM Lodestar and Prostar Chain Hoists. The program also delves deeply into electrical theory and troubleshooting of the popular Lodestar and Prostar hoists.
A written exam will be performed at the conclusion of the two-day training program to test participants' comprehension of materials. A certification of training will be awarded.  
What does the program offer?
Participants taking the hoist certification training will leave the two-day workshop with: 
A clear understanding of industry standards and regulations (ASME, ANSI & OSHA)
Current CMCO requirements for inspection
Instruction in how Lodestar and Prostar hoists operate
Instruction on how brakes operate
Knowledge of inspection requirements and what to look for during a routine maintenance and inspection
Knowledge of load testing requirements
Confidence and knowledge in troubleshooting hoist problems
 
Who should apply?
This program is for theatre technicians, including anyone who needs to meet OSHA or ASME requirements, receive rigging certification, or simply gain best practices to ensure a safer work environment. 
To register for this workshop, it is strongly recommended that individuals have successfully completed the one-day online course: CM-ET Lodestar Maintenance Training within the past three years, and work regularly with Lodestar or Prostar hoists.
What's Included
When applying, choose between staying in a single or a shared bedroom on the Banff Centre campus for the duration of your program.
Get connected with other artists on campus and focus on your projects in a creative environment while we take care of the day-to-day essentials.
Using a credit-based system to dine on campus, our flexible meal plans allow you to select meals according to your own needs during your stay.
The Full Flex meal plan includes $40 credit per day, equivalent to breakfast, lunch, and dinner in Vistas Dining Room.
Enrich your experience and get to know other artists on campus by taking advantage of the activities and support provided by our Participant Resources team.
Fees & Financial Assistance
Application fee: $35
The registration fee and a non-refundable deposit of $100 CDN are payable when you register to secure your place in the workshop. Full fees payable by 12 noon on January 11, 2019.
How to Apply
All programs, faculty, dates, fees, and offers of financial assistance are subject to change. Program fee is subject to applicable taxes. Non-refundable fees and deposits will be retained upon cancellation. Any other fees are refunded at the discretion of the Banff Centre. The application deadline is 11:59 p.m. Mountain Standard Time.