Collaborative Piano Residency
Program Information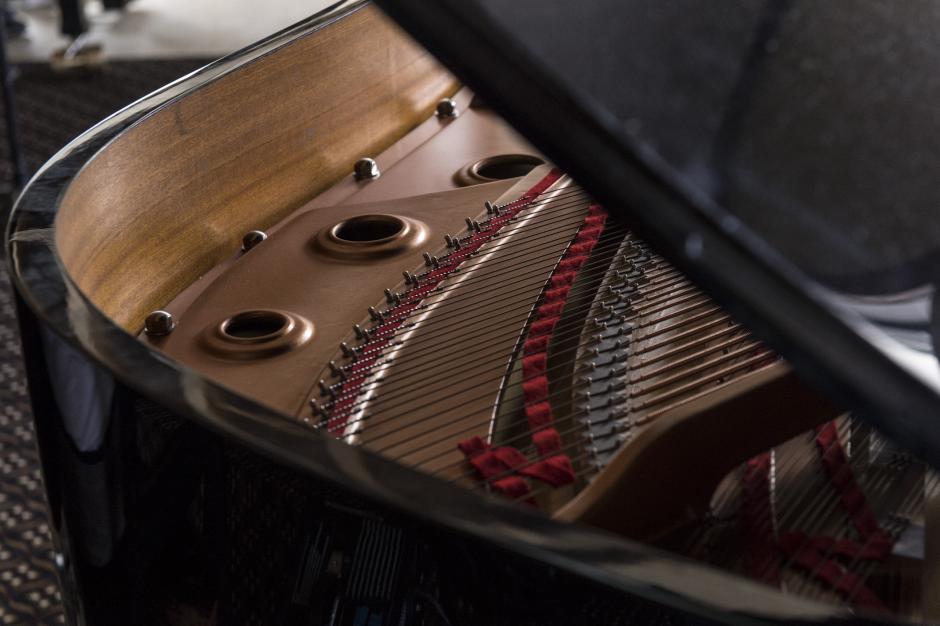 Overview
The Banff Centre's summer music programs offer musicians a unique learning and practical experience through intensive programs and dozens of performance opportunities with other international participants in the music programs, as well as with the renowned program faculty throughout the summer concert series.
What does the program offer?
The collaborative pianists will have their own studio space with grand piano, access to mentoring by the guest faculty from both the Collaborative Piano Residency and the Master Classes for Strings & Winds programs, countless performance opportunities, and chances to network with talented artists from all over the world.
Who should apply?

Proven ability as a solo pianist is essential. Of equal importance is an avid interest in collaborative playing with knowledge of either the string and wind repertoire. All interested pianists should have a solid collaborative repertoire base.
What's Included
Your program fee includes a single bedroom on the Banff Centre campus for the duration of your program.
Get connected with other artists on campus and focus on your projects in a creative environment while we take care of the day-to-day essentials.
Using a credit-based system to dine on campus, our flexible meal plans allow you to select meals according to your own needs during your stay.
The Regular Flex meal plan includes $29 credit per day, equivalent to lunch and dinner in Vistas Dining Room.
You will receive a living allowance of CAD 1000.00.
Note that financial assistance and stipend awards are considered taxable income for Revenue Canada.  
A grant towards your travel costs to and from Banff.
Enjoy special artist rates for ticketed performances or complimentary access to events.
Enrich your experience and get to know other artists on campus by taking advantage of the activities and support provided by our Participant Resources team.
Fees & Financial Assistance
*Financial Aid will cover 100% of the program costs, including tuition, single room and board. Additionally you will receive travel assistance and a CAD 1,000.00 living allowance. To be considered for financial aid, please complete the Financial Aid section when uploading your supporting materials to SlideRoom.



Application fee
$60

Help fund your experience at The Banff Centre! View a compiled list of national and international opportunities here.
How to Apply
Adjudication
Participants are selected by impartial adjudicators on the basis of their submitted material. In addition to artistic merit, consideration will be given to the likelihood that the artist's work will benefit from the program.
Applicants will be notified of their status as soon as adjudication is complete. 
Note:
All programs, faculty, dates, fees, and offers of financial assistance are subject to change. Program fee is subject to applicable taxes. Non-refundable fees and deposits will be retained upon cancellation. Any other fees are refunded at the discretion of The Banff Centre.