Complicite: Collaborative Curiosity
Program Information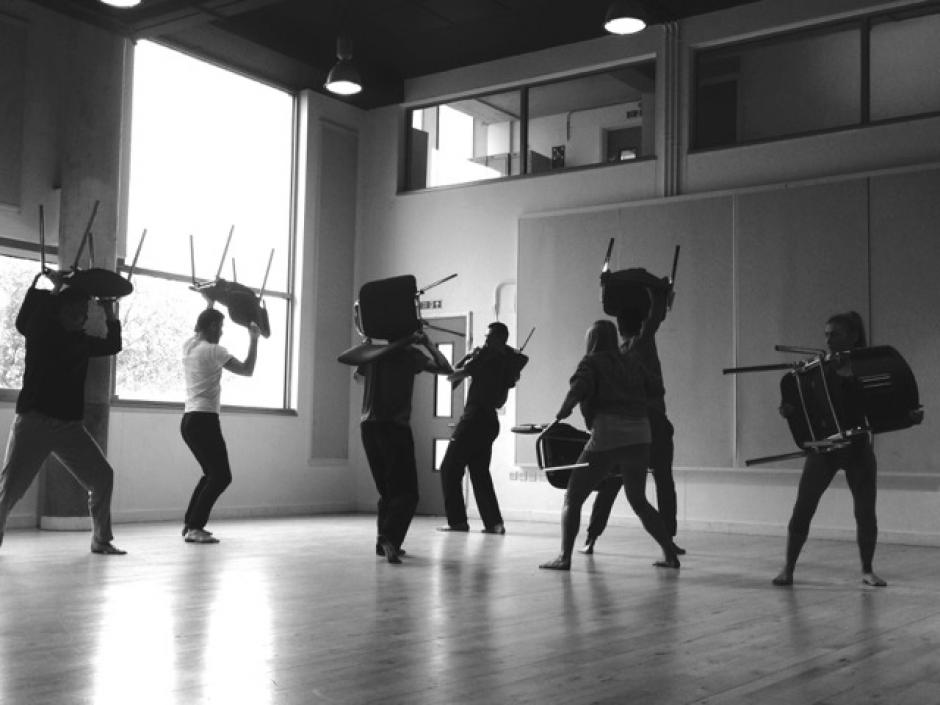 Program Overview
Theatre Alberta and Theatre Yes (Edmonton) are proud to present Complicite: Collaborative Curiosity. This program explores a range of techniques that foster ensemble, develop a shared visual language, and shape stories.
Complicite is an international touring theatre company based in London, England. The company has developed and evolved a shared creative language that provides an anchor for the imaginative work they have become famous for, and foregrounds every piece they bring to the stage. There is never one way of making theatre at Complicite. Every piece has a different process, informed by the source material and the artists in the rehearsal hall. What is consistent is that everyone involved works together as an ensemble, often across disciplines, to build the production.
What does the program offer?
This master class will share Complicite's creative processes, the kinds of performance the company specializes in, and its unique dynamic atmosphere. Guided by Complicite company artist Joyce Henderson, participants will work as an ensemble with material they contribute, collaborating through physical training including Lecoq techniques, a shared visual language, and play.
Who should apply?
This program is designed for professional theatre makers or those studying theatre – actors, directors, playwrights, dancers, and designers. If you have questions about whether or not this program is right for you, please contact the Office of the Registrar. 
Part of Theatre Alberta's Workshops by Request: Rocky Mountain Series
What's Included
Your program fee includes a single bedroom on the Banff Centre campus for the duration of your program.
Get connected with other artists on campus and focus on your projects in a creative environment while we take care of the day-to-day essentials.
Using a credit-based system to dine on campus, our flexible meal plans allow you to select meals according to your own needs during your stay.
The Full Flex meal plan includes $38 credit per day, equivalent to breakfast, lunch and dinner in Vistas Dining Room.
Enjoy special artist rates for ticketed performances or complimentary access to events.
Enrich your experience and get to know other artists on campus by taking advantage of the activities and support provided by our Participant Resources team.
Fees & Financial Assistance
A non-refundable registration fee of $135 will be charged upon registration.  Banff Centre reserves the right to cancel a program up to 7 days prior to program start date if there is insufficient enrolment. If the program is cancelled all registrants will receive a full refund of any program fees paid. Banff Centre is not liable for any personal/travel expenses incurred. 
Standard single accommodations are now limited. Shared economy rooms are available. For more information on room types, please click here. 
If you are an Alberta resident and current Theatre Alberta member in financial need, you may be eligible for funding assistance. Click here to apply.  
Help fund your experience at Banff Centre! View a compiled list of national and international opportunities here.
How to Apply
While this program is not adjudicated, we request support materials to support program planning and design. 
Registrations are limited. If you have questions about whether or not this program is right for you, please contact the Office of the Registrar. 
All programs, faculty, dates, fees, and offers of financial assistance are subject to change. Program fee is subject to applicable taxes. Non-refundable fees and deposits will be retained upon cancellation. Any other fees are refunded at the discretion of the Banff Centre. The application deadline is 11:59 p.m. Mountain Standard Time.