Craft as Contemporary Art
Program Information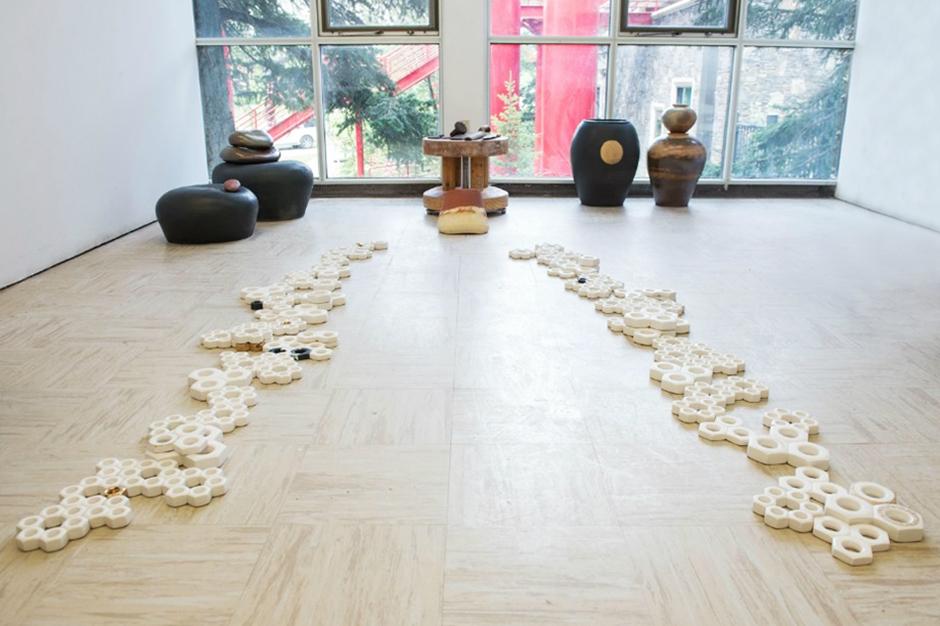 Overview
The Craft as Contemporary Art residency will explore what it means to create art using materials and processes associated with practices of craft. Contemporary art continues to make room for and popularize ceramics, textiles, hand-making, decoration and materiality. This program will investigate how these disciplines and approaches are being activated and consider the ideas craft is being asked to communicate.
As we explore this area of practice, we will also discuss the histories and socio-political movements that inform the use of craft today and bring attention to historical distinctions between high/low, inside/outside, and art/craft that may no longer apply.
The program will focus on the confluence of craft and contemporary art, and the intersection of these fields with topics of feminism, cultural identity, labour, materiality, object-centered theory, de/re-skilling, and activism.
What does the program offer?
Residencies offer a structured program where visual artists, curators, and other arts professionals come together to create work and discuss pertinent themes. Through peer interaction, discussion groups, studio work, formal lectures, and studio visits from world-renowned visiting faculty, artists and curators, participants gain new ideas and insights that can be applied to creative exploration and professional development of their work.
This program is designed for participation over the entire period. Variable dates will not be considered.
Who should apply?
This residency is for visual artists with an exhibition/publication record who have completed formal training in visual arts at the post-secondary level, or who have equivalent experience and recognition from their peers. Collaborative groups of no more that 2 are welcome to apply.
Facility Renovation Notice 
Please note, Glyde Hall (Banff Centre's Visual Arts building, which houses artist studios and production facilities) will be undergoing window renovations during the time of this program. The renovations will be staged in contained areas of the building, one area at a time. Adjustments have been made to ensure minimal disruption to artists working in Glyde Hall, however there will be some limitations to facility access as well as some noise disturbance. As such, program fees and financial assistance have been amended; please see this section of the webpage for more information or contact Registrar_VisualArts@banffcentre.ca.
Fees & Financial Assistance
Application fee: $65 for each individual or group application.
Indigenous Applicants: $35
Individual group members must pay an additional registration fee of $35 on acceptance.
*Financial Aid up to 100% covering tuition and shared room accommodation will be offered to all participants due to renovations taking place in Glyde Hall, the Banff Centre's Visual Arts building.  Meals plans are not eligible
If you would like to be considered, please complete the Financial Aid section when uploading your supporting materials.
How to Apply
Collectives: a group leader must complete a single application and upload supporting materials on behalf of the whole group. Visual support materials should be provided for the collective; individual resumes and bios should be provided for each member.
Adjudication
Participants are selected by impartial adjudicators on the basis of their submitted material. In addition to artistic merit, consideration will be given to the likelihood that the artist's work will benefit from the program.  
Applicants will be notified of their status as soon as adjudication is complete, approximately eight to 10 weeks following the application deadline.
Note:
All programs, faculty, dates, fees, and offers of financial assistance are subject to change. Program fee is subject to applicable taxes. Non-refundable fees and deposits will be retained upon cancellation. Any other fees are refunded at the discretion of the Banff Centre. The application deadline is 11:59 p.m. Mountain Standard Time.