A creative process workshop with Crystal Pite
Program Information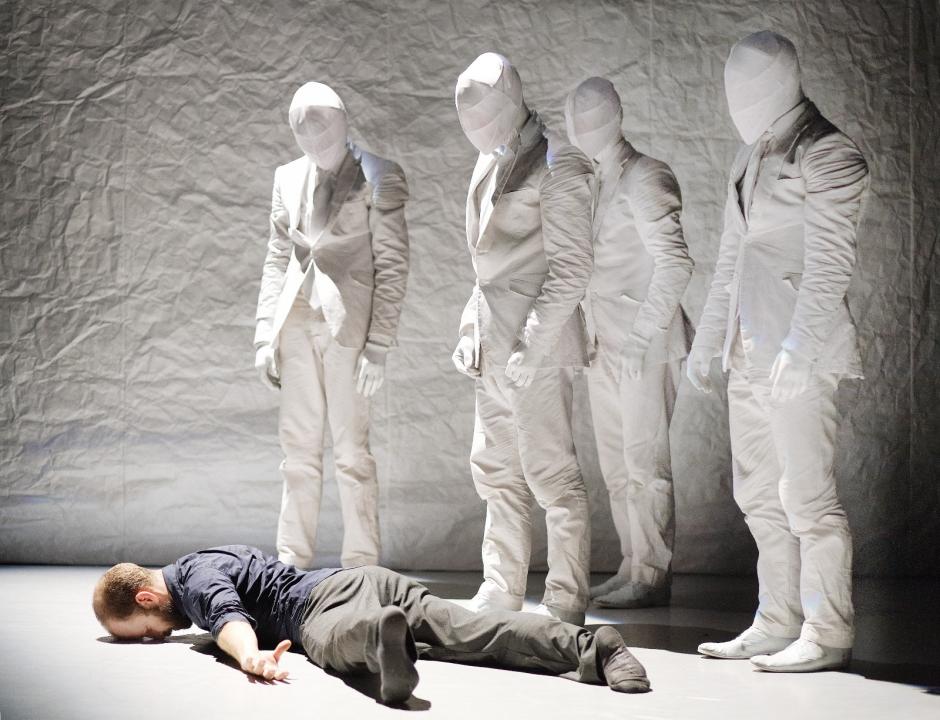 Overview

This new original Banff Centre dance workshop will allow participants to work with esteemed choreographer Crystal Pite in an investigation of the relationship between text and movement, story and the body, as well as an exploration of a physical process that can deliver narrative elements and emotion. Participants will work at their own pace, creating unique choreography and structured improvisations while exploring kinetic relationships both within their own bodies and to the space around them. The work is explorative and non-performative: its focus is on the play between analysis and instinct, and the use of improvisation both as a tool and an experience.
What does the program offer?
A word from Crystal Pite:
"I feel the best thing that I can do for you here is to offer you some tools, tools that I use when I choreograph and dance and create work for the theatre... some ways of moving, some ways of getting other people to move, and ways of seeing movement... we'll also talk about content and delivering that through choreography. Inevitably it'll be up to you to decide how to apply what is learned here to what you do in your own work and inquiries...you might find that the body will hold new meaning for you, or that it becomes another tool or language that you have in your back pocket."
Who should apply?
This workshop is for early-to-mid career artists that make their own movement-based work. It is for choreographers, directors, playwrights, and puppeteers: any creators that are making work for the stage. No dance experience is necessary. This workshop welcomes individuals and small (5 people max) collectives.
Itinerary
Each day, participants will spend their time with both Crystal Pite and Eric Beauchesne. With Eric, participants will work on dance, choreography, and improvisation. During Crystal's half of the day, participants will discuss process and personal projects, and get a chance to test some of their ideas and techniques.
What's Included
Your program fee includes a single bedroom on the Banff Centre campus for the duration of your program.
Get connected with other artists on campus and focus on your projects in a creative environment while we take care of the day-to-day essentials.
Using a credit-based system to dine on campus, our flexible meal plans allow you to select meals according to your own needs during your stay.
The Full Flex meal plan includes $38 credit per day, equivalent to breakfast, lunch and dinner in Vistas Dining Room.
Enjoy special artist rates for ticketed performances or complimentary access to events.
Enrich your experience and get to know other artists on campus by taking advantage of the activities and support provided by our Participant Resources team.
Fees & Financial Assistance
Application fee: $35 for individuals or $60 for groups. Groups will be asked to pay a registration fee of $35 for each participant on acceptance. 
How to Apply
Adjudication
Participants are selected by impartial adjudicators on the basis of their submitted material. In addition to artistic merit, consideration will be given to the likelihood that the artist's work will benefit from the program.
Applicants will be notified of their status as soon as adjudication is complete.
Note:
All programs, faculty, dates, fees, and offers of financial assistance are subject to change. Program fee is subject to applicable taxes. Non-refundable fees and deposits will be retained upon cancellation. Any other fees are refunded at the discretion of the Banff Centre.