On-Campus Programs between January and March 2021 will be either canceled or shifted online. Participants who applied to in-person programs will be contacted directly. Programming that had been planned for online delivery will continue as anticipated.
---
To hear about upcoming online programs, subscribe to our mailing list.  We are pleased to roll out our new student system and application experience. If you have any questions or feedback, please contact admissions@banffcentre.ca.
The Creative Gesture - Collective Composition Lab for Music and Dance
Program Information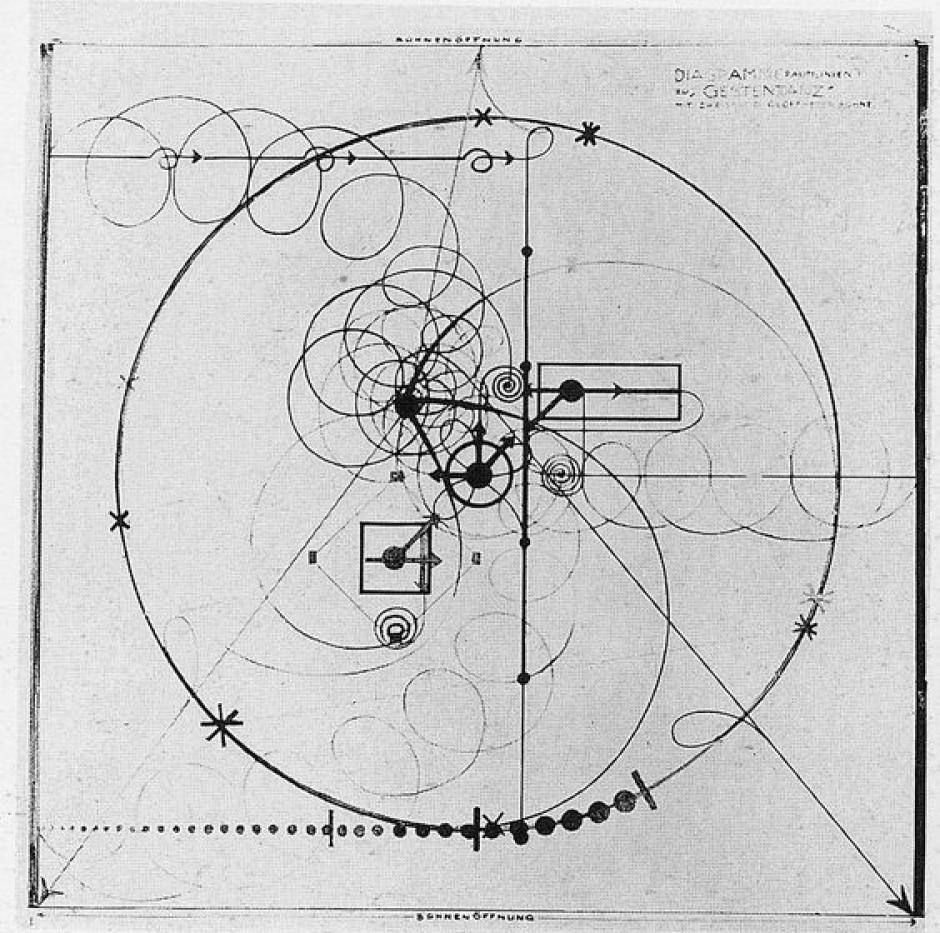 The Creative Gesture 
The aim of the The Creative Gesture is to create a rare space in the dance world for today's curious professional dance artist.  Under the Artistic Direction of Emily Molnar, it is a space for research, sharing, and the posing of questions around topics such as the creation process, training, somatic practices and the future of contemporary dance. Across six weeks beginning in July 2017, two programs explore the current state of dance through process, creation, and performance. Exploration of various training methods and techniques will take place alongside the remounting and three performances of Noetic, an evening length work created by internationally acclaimed choreographer Sidi Larbi Cherkaoui. Following that, a two-week workshop for choreographers, composers, and dancers will focus on practices of collaboration, composition, and improvisation. The diverse backgrounds and experience of the faculty will present participants with a unique opportunity for networking and personalized career development. 

Overview of The Collective Composition Lab
This two-week workshop for professional choreographers, composers, and dancers is the second program of The Creative Gesture 2017. Participants will explore choreographic and musical structures, and the practice of instant composition and improvisation in this music and dance lab. The program is moderated by internationally acclaimed artists, dancer and choreographer Michael Schumacher, and musician and composers Anne Bourne and Carla Kihlstedt.
What does the program offer?
This music and dance workshop presents a positive and concentrated research space. Four composer/improviser/sound artists, four choreographers and a diverse company of dancers will investigate the dialogue between dance and music, and exercise their research with the participating dancers.
Each day, choreographer and composer teams will workshop ideas, rough drafts, and perhaps even the beginnings of more concrete collaborations. The participating dancers will work with the choreographer and composer teams in smaller groups, as well as partake in faculty-led instant composition and improvisation sessions. These sessions will include the study of the dancers' pre-existing methods of improvisation and composition, as well as exercises and tools to help develop new systems and modalities of their own techniques.
Who should apply?
Dancers who are curious about improvisation, instant composition, and working in intimate, collaborative spaces with choreographers, composers, and faculty. 
Choreographers who seek to further their relationship to musical form and composition, to their own craft, and discover new modalities through focused and intimate dialogue with the aesthetics and practices of music.
Composers, improvisers and sound artists who perform their own work and are interested in the collaborative process, discovering new starting points for composition, and engaging deeply with the aesthetics and practices of dance. Musical applicants should be able to realize their own compositions without other musicians. Though other musicians will be on the Banff Centre campus during this workshop, their availability will be limited.
Canadian and International artists are invited to apply. Artists are encouraged to apply to one or both Creative Gesture programs.
What's Included
Your program fee includes a shared bedroom on the Banff Centre campus for the duration of your program.
Single rooms may be available upon request. Please contact the Office of the Registrar. 
Get connected with other artists on campus and focus on your projects in a creative environment while we take care of the day-to-day essentials.
Using a credit-based system to dine on campus, our flexible meal plans allow you to select meals according to your own needs during your stay.
The Full Flex meal plan includes $38 credit per day, equivalent to breakfast, lunch and dinner in Vistas Dining Room.
Enjoy special artist rates for ticketed performances or complimentary access to events.
Enrich your experience and get to know other artists on campus by taking advantage of the activities and support provided by our Participant Resources team.
This program offers opportunities to showcase your work-in-progress 
Fees & Financial Assistance
Application fee: $65
*Financial Aid up to 100% of the program fee is provided
Help fund your experience at Banff Centre! View a compiled list of national and international opportunities here.

How to Apply
Adjudication
Participants are selected by impartial adjudicators on the basis of their submitted material. In addition to artistic merit, consideration will be given to the likelihood that the artist's work will benefit from the program. Applicants will be notified of their status as soon as adjudication is complete.
Eligibility
This program is open to dancers, choreographers and composers at any stage in their careers. Both Canadian and international artists are invited to apply.
Note: All programs, faculty, dates, fees, and offers of financial assistance are subject to change. Program fee is subject to applicable taxes. Non-refundable fees and deposits will be retained upon cancellation. Any other fees are refunded at the discretion of Banff Centre.