On-Campus Programs between January and March 2021 will be either canceled or shifted online. Participants who applied to in-person programs will be contacted directly. Programming that had been planned for online delivery will continue as anticipated.
---
To hear about upcoming online programs, subscribe to our mailing list.  We are pleased to roll out our new student system and application experience. If you have any questions or feedback, please contact admissions@banffcentre.ca.
The Creative Gesture - Dance Residency 2017
Program Information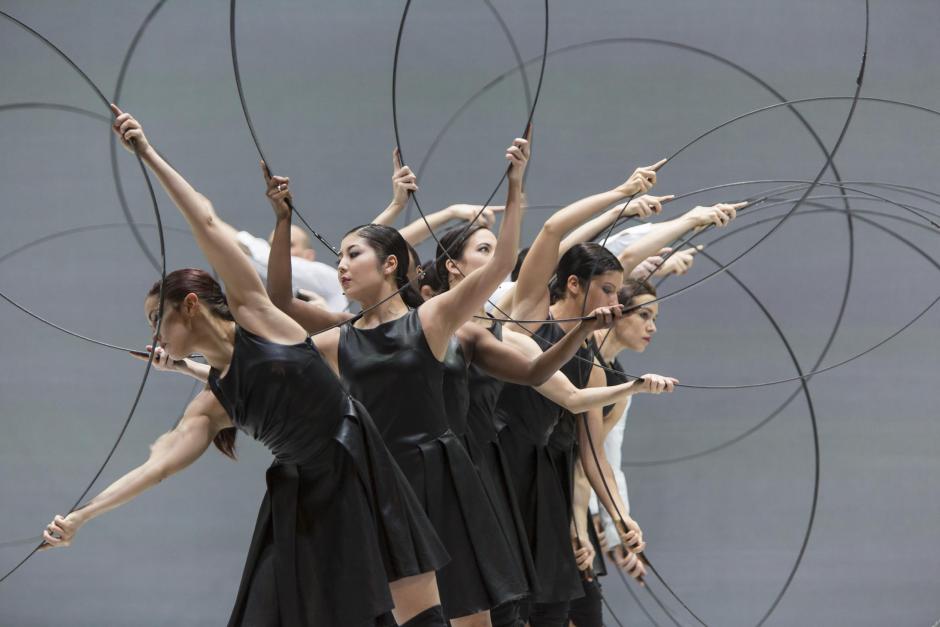 The Creative Gesture 
The aim of the The Creative Gesture is to create a rare space in the dance world for today's curious professional dance artist.  Under the Artistic Direction of Emily Molnar, it is a space for research, sharing, and the posing of questions around topics such as the creation process, training, somatic practices and the future of contemporary dance. Across six weeks beginning in July 2017, two programs explore the current state of dance through process, creation, and performance. Exploration of various training methods and techniques will take place alongside the remounting and three performances of Noetic, an evening length work created by internationally acclaimed choreographer Sidi Larbi Cherkaoui. Following that, a two-week workshop for choreographers, composers, and dancers will focus on practices of collaboration, composition, and improvisation. The diverse backgrounds and experience of the faculty will present participants with a unique opportunity for networking and personalized career development. 

Overview of Dance Residency - The Noetic Project
The initial four weeks of The Creative Gesture 2017 dance residency will be devoted to exploring Noetic, a work by internationally renowned choreographer Sidi Larbi Cherkaoui. Created in 2014 with the GoteborgsOperans Danskompani, this modern masterwork discusses the ideas of interconnectedness in our world, and weaves movement and emotions through architecture.
With a set design by sculptor Antony Gormley, patterns emerge through construction and deconstruction, and through the organic influence of the dancers manipulating the scenography. Costumed by the Belgian designers Les Hommes, Noetic features an original musical composition by Szymon Brzoska, and will be performed with recorded and live music. Participants will include a company of 25 professional dancers selected from a broad demographic of today's dance world. This program will culminate in three performances of Noetic in the Banff Centre's Eric Harvie Theatre, July 27 to 29. 
What does the program offer?
A rare space for today's curious professional dancer to research, train and share in new working methods, aesthetics, and current topics in dance with internationally recognized faculty. 
Creative Gesture Program Head and faculty Stephan Laks (GöteborgsOperans Danskompani) is joined by internationally recognized faculty Tilman O'Donnell and Heidi Vierthaler for this residency. Chosen for their wide range of working methods from the dance and physical theatre world, together the faculty will collaborate on the remounting of Noetic, offer daily training and create a complementary dialogue in faculty-led forums.
Who should apply?
Curious dancers who are passionate about deepening their understanding and mastery of contemporary dance, and interested in exploring a broad and demanding range of physical and theatrical modalities. Dancers should be motivated to engage with an ambitious remount of a big stage masterwork, and seeking enrichment of their practice.
Applicants should be dance professionals or dancers at a point of transition into the professional dance field. Canadian and International dance artists are invited to apply. Artists are encouraged to apply to one or both Creative Gesture programs.
What's Included
Your program fee includes a shared bedroom on the Banff Centre campus for the duration of your program.
Single rooms may be available upon request. Please contact the Office of the Registrar. 
Get connected with other artists on campus and focus on your projects in a creative environment while we take care of the day-to-day essentials.
Using a credit-based system to dine on campus, our flexible meal plans allow you to select meals according to your own needs during your stay.
The Full Flex meal plan includes $38 credit per day, equivalent to breakfast, lunch and dinner in Vistas Dining Room.
This program culminates in a series of professional performances on Banff Centre's main stage as part of the Banff Summer Arts Festival.
Enrich your experience and get to know other artists on campus by taking advantage of the activities and support provided by our Participant Resources team.
Enjoy special artist rates for ticketed performances or complimentary access to events.
Fees & Financial Assistance
Application fee: $65
*Financial Aid up to 100% of the program fee is provided
Help fund your experience at Banff Centre! View a compiled list of national and international opportunities here.
How to Apply
Adjudication
Participants are selected by impartial adjudicators on the basis of their submitted material. In addition to artistic merit, consideration will be given to the likelihood that the artist's work will benefit from the program.
Applicants will be notified of their status as soon as adjudication is complete.
Note:
All programs, faculty, dates, fees, and offers of financial assistance are subject to change. Program fee is subject to applicable taxes. Non-refundable fees and deposits will be retained upon cancellation. Any other fees are refunded at the discretion of the Banff Centre. The application deadline is 11:59 p.m. Mountain Standard Time.