Applications are now open for Spring/Summer 2024 programs. For Fall 2024 progams onwards you can sign up to the Newsletter to receive an alert when applications open.
Questions please contact the Admissions Office or call 403 762 6180.
The Creative Gesture - Dramaturgy for Dance 2019
Movement and Meaning: Dramaturgy of Living Systems
Program Information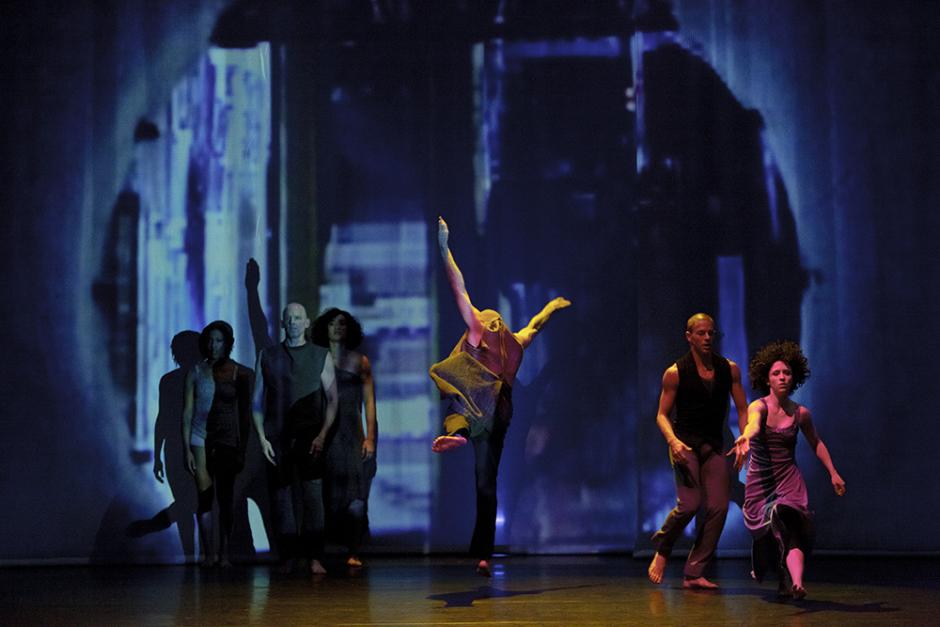 Program Overview
To make sense of a world saturated by complex flows of energy, information, randomness, chance, and change, the human brain has become extremely sensitive to patterns and their disruption. Dramaturgy works with perception and meaning, and can be thought of as a relational practice – a way of understanding and navigating the complexities of the creative process with awareness and care.
This two-week research workshop is part of The Creative Gesture dance program. Led by dramaturg and writer Ruth Little alongside acclaimed choreographer, writer, and educator Liz Lerman, the program will consider dance dramaturgy as an ecosocial practice based on intimate attention to the world and its processes. The workshop will explore the uses of practical, adaptable tools for generating mental, physical, and social movement.
What does the program offer?
Through immersive, embodied, and collaborative research involving faculty members, visiting artists, and the rich physical context of Banff Centre, this workshop will explore the role of dramaturgy as the fundamental craft underlying the creation, articulation, and interpretation of dance works. Participants will explore how dramaturgical thinking involves the application of embodied ecological and ethical insight, and the development of skills for enabling change and working with resistance in multiple contexts.
Topics include:
The structures of living systems
Chaos and complexity
Sensitivity to initial conditions
Scale
Resonant objects, vibrant matter
'Stalking the image': tools for initiating and developing movement, including thinking grids, equivalents, movement metaphor, editing
Critical response
Extending the edge: subculture, permaculture, thresholding
Failing better: error, difficulty, imbalance
Context: place-based sensing and learning
The adjacent possible
Ambiguity
Hiking the horizontal: studio, social, and civic practice
 
Who should apply?
A wide range of professional artists – Canadian and international – who are interested in a deeper understanding of dramaturgy as a choreographic and social practice are encouraged to apply. We welcome artistic directors, choreographers, dancers, dance practitioners (teachers, rehearsal directors, etc.), dance writers, and professional artists in other mediums.
Please note: you may apply to more than one Creative Gesture program, however if accepted, you will only be able to participate in one program.
What's Included
When applying, choose between staying in a single or a shared bedroom on the Banff Centre campus for the duration of your program.
Get connected with other artists on campus and focus on your projects in a creative environment while we take care of the day-to-day essentials.
Using a credit-based system to dine on campus, our flexible meal plans allow you to select meals according to your own needs during your stay.
The Full Flex meal plan includes $38 credit per day, equivalent to breakfast, lunch, and dinner in Vistas Dining Room.
Enjoy special artist rates for ticketed performances or complimentary access to events.
Enrich your experience and get to know other artists on campus by taking advantage of the activities and support provided by our Participant Resources team.
This program offers opportunities to showcase your work-in-progress.
Fees & Financial Assistance
Application fee: $65
*Financial Aid up to 100% of the program fee is provided
Help fund your experience at Banff Centre! View a compiled list of national and international opportunities here.
How to Apply
Adjudication
Participants are selected by impartial adjudicators on the basis of their submitted material. In addition to artistic merit, consideration will be given to the likelihood that the artist's work will benefit from the program. Applicants will be notified of their status as soon as adjudication is complete.
Eligibility
This program is open to dancers, choreographers and composers at any stage in their careers. Both Canadian and international artists are invited to apply.
Note: All programs, faculty, dates, fees, and offers of financial assistance are subject to change. Program fee is subject to applicable taxes. Non-refundable fees and deposits will be retained upon cancellation. Any other fees are refunded at the discretion of Banff Centre.