Applications are now open for Spring/Summer 2024 programs. For Fall 2024 progams onwards you can sign up to the Newsletter to receive an alert when applications open.
The Application and Payment systems will be closed from the 20th December to 3rd January as part of the Institutional Holiday Closure. SlideRoom will remain open for portfolio submissions.
Questions please contact the Admissions Office or call 403 762 6180.
Creative Practice for Contemporary Dance
Choreographic Thinking In Making and Performing
Program Information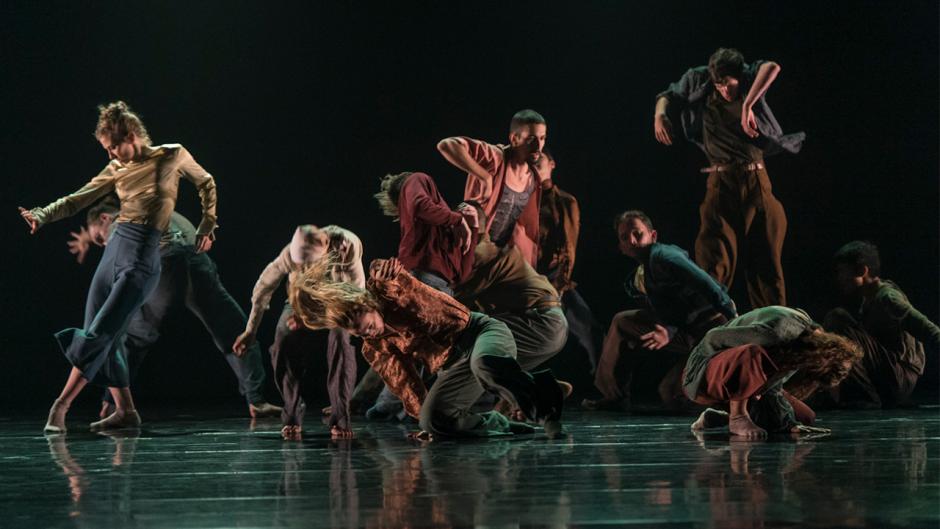 Overview
This six-day online workshop brings together emerging choreographers interested in broadening their understanding of composition and choreographic thinking, and mid-career makers looking to refresh their practice in an environment of shared learning. 
Amid the global pandemic, this workshop will take advantage of both the restrictions and benefits of online art making, using practical experiments, discussion and targeted research to support the deepening of each participant's artistic practice. 
The workshop will examine "choreographic thinking" as a continuum of actions and assumptions shared by both choreographers and performers. Participants will take on both roles on a daily basis, choreographing and performing every day, working quickly and intuitively and taking advantage of the specifics of our current living situations. Participants will share their work with the group and join in giving and receiving mutually supportive feedback. 
Working in a spirit of rigour that includes lightness and play, the goal will be to bring intuitive knowledge, and curiosity, into an easy dialogue with a critical mind.
The workshop is hosted by faculty, including veteran choreographer, Christopher House, outgoing Artistic Director of Toronto Dance Theatre and Co-Director of Banff Centre's biennial program, Choreography Across Disciplines.
What Does the Program Offer?
Areas of focus will include:
• Editing, distillation and enhancing specificity 
• Remixing and adaptation 
• Resurrecting the exhausted 
• Developing written scores 
• Expansion within limits 
• Choreographing with objects 
• Relationships with sound 
• Foreground/background: space as poetry
• Playing with anticipation
• Who is this for?
• What can dance express? 
• Stealth counterpoint 
• Foregrounding liveness
• First thought, best thought?
To support our research, we will engage with readings and performances available online as examples of diverse compositional and philosophical approaches. Participants will be encouraged to engage one-on-one or smaller group online dialogue with others outside of the official meeting hours, and the program director will be available for individual appointments. 
A shared online document will serve as a bulletin board and a place to collect questions and further observations on each topic. We will address issues such as the ethics of representation; the pressure to innovate; the traps of self-sabotage; and the social and political questions of this extraordinary moment in our world.  
Against this backdrop, this workshop will engage with an evolving list of compositional considerations derived from film, music, architecture, literature, visual art, theatre, and choreography; participants will be encouraged to add to and personalize this list in support of their own practice. 
 
Who Should Apply
This program is open to artists worldwide, and will be conducted in English. Emerging choreographers interested in increasing their compositional awareness and broadening their definition of dance, as well as mid-career makers looking to refresh their practice by questioning assumptions in an environment of shared learning, are encouraged to apply.
Itinerary
The group will gather on videoconference for three hours daily from 11:00am Mountain Standard Time (MST), working offline for the balance of the day with research and preparation for the next day's session. In preparation for the first workshop, program faculty will arrange a time with each participant to connect for approximately 30 minutes.
Fees & Financial Assistance
Application fee: $25
*Financial Aid of 100% of the program fee is available for this program.
How to Apply
Adjudication
Participants  are selected by impartial adjudicators on the basis of their submitted material. In addition to artistic merit, consideration will be given to the likelihood that the artist's work will benefit from the program.  
Applicants will be notified of their status as soon as adjudication is complete.
All programs, faculty, dates, fees, and offers of financial assistance are subject to change. Program fee is subject to applicable taxes. Non-refundable fees and deposits will be retained upon cancellation. Any other fees are refunded at the discretion of the Banff Centre. The application deadline is 11:59 p.m. Mountain Standard Time.