On-Campus Programs between January and March 2021 will be either canceled or shifted online. Participants who applied to in-person programs will be contacted directly. Programming that had been planned for online delivery will continue as anticipated.
---
To hear about upcoming online programs, subscribe to our mailing list.  We are pleased to roll out our new student system and application experience. If you have any questions or feedback, please contact admissions@banffcentre.ca.
Program Information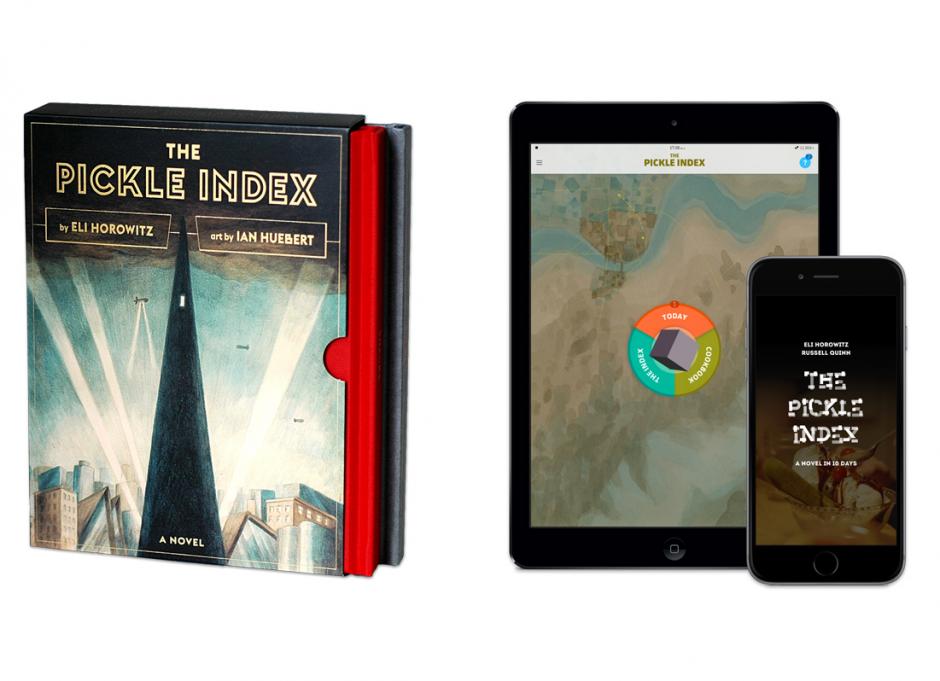 Overview
The way we tell stories is changing. App-based, multiplatform and interactive novels and works of nonfiction are the new wave – such as Eli Horowitz and Russell Quinn's The Silent History, The New World, and their latest collaboration, The Pickle Index. We invite applications from all writers who wish to use interactive technologies and associated digital concepts to explore, push boundaries, and create new forms of innovative narrative.
What does the program offer?
This program offers participants hands-on support to develop their own project with expert faculty. Participants will work one-one with faculty and partake in group discussions with peers culminating in an open studio. Banff Centre will provide the necessary resources and facilities (including studio space) to develop the digital aspects of a fiction or nonfiction narrative during the residency. Participants will also receive project support, mentorship, and facilitation from other creative and technology professionals with previous experience in immersive, multi-platform storytelling. By the end of the three weeks, we anticipate that each participant will have a prototype of their digital narrative. Participants will leave the Banff Centre better equipped to further develop, produce and pitch their projects to digital publishers, including Banff Centre Press.
Who should apply?
This program is open to writers from all literary genres, including fiction, non-fiction, screenwriters, documentary makers, animators and graphic novelists working within the digital landscape to produce a new literary project. 
Applications from collaborative teams may also apply (you will be asked to specify if your project is collaborative on the application).
Fees & Financial Assistance
Application fee: $60
Financial Aid up to approximately 75% is available for this program. If you would like to be considered, please complete the Financial Aid section when uploading your supporting materials to SlideRoom.

Help fund your experience at Banff Centre -- View a compiled list of national and international opportunities here.
How to Apply
Adjudication
Adjudication shall be based on artistic merit and the ability of Banff Centre to help realize the project. All projects must clearly demonstrate strong potential for publication on a digital platform.
Applicantswill be notified of their status as soon as adjudication is complete, approximately 3-5 weeks following the application deadline.
Note:
All programs, faculty, dates, fees, and offers of financial assistance are subject to change. Program fee is subject to applicable taxes. Non-refundable fees and deposits will be retained upon cancellation. Any other fees are refunded at the discretion of the Banff Centre.