Program Information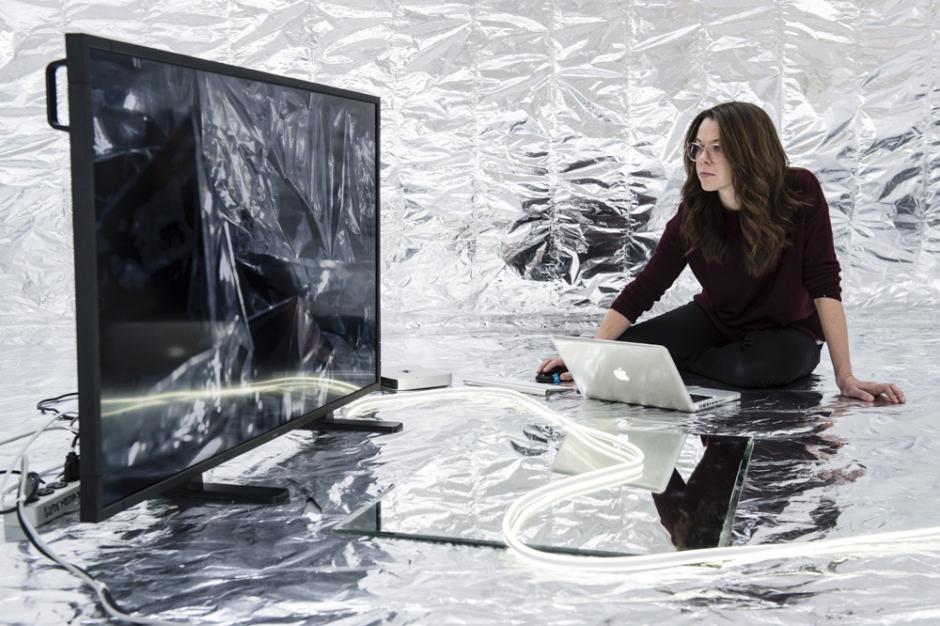 Overview
The advent of digital technology promised a new world, and the keys to realizing humankind's utopic ideals. As with any tool, we rapidly found multiple uses for it; adapting it to our needs and developing fresh desires. In many ways, we have created a technologically-adapted version of the world prior to digital technology's existence. Despite our hopes of access and connectivity, we continue to create boundaries, construct walls, monetize and capitalize our activities, reinforce social constructs, establish inclusion and exclusion zones, and develop sites of power.  
The Digital Promises program critically examines digital technology and asks how its presence has changed society, culture, and humankind. The residency invites artists utilizing and critiquing digital media to discuss ideas such as digital colonization, digital divides, post-humanism, net neutrality, open source information, language, surveillance, data, and more. Together we will share knowledge, start new movements, and contemplate the future of digital technology and its potential to further change the world. 
What does the program offer?
Residencies offer structured programs where artists, curators, and other arts professionals come together to create work and discuss pertinent themes. Through peer interaction, discussion groups, studio work, formal lectures, and studio visits from world-renowned visiting artists and curators, participants gain new ideas and insights that can be applied to creative exploration and professional development of their work.
What length of residency is available?
This program is designed for participation over the entire five-week period. Variable dates will not be considered.
Who should apply?
Visual artists working in practices related to the program theme are invited to apply. The residency is an ideal fit for artists working with digital fabrication, electronics, Internet-based platforms, locative media, and digital video and photography. 
This program is for visual artists with an exhibition record who have had formal training in visual arts, or equivalent experience and recognition from their peers.
Fees & Financial Assistance
Application fee: $65 for individuals or groups. Individual group members must pay an additional registration fee of $35 on acceptance.
*Financial Aid up to 100% is available to cover tuition (meal plans and accommodations are not eligible).
If you would like to be considered, please complete the Financial Aid section when uploading your supporting materials. 
Help fund your experience at Banff Centre. View a compiled list of national and international opportunities here.
How to Apply
Collectives: a group leader must complete a single application and upload supporting materials on behalf of the whole group. Visual support materials should be provided for the collective; individual resumes and bios should be provided for each member.
 
Adjudication
Participants are selected by impartial adjudicators on the basis of their submitted material. In addition to artistic merit, consideration will be given to the likelihood that the artist's work will benefit from the program. 
Applicants will be notified of their status as soon as adjudication is complete, approximately eight to 10 weeks following the application deadline.
All programs, faculty, dates, fees, and offers of financial assistance are subject to change. Program fee is subject to applicable taxes. Non-refundable fees and deposits will be retained upon cancellation. Any other fees are refunded at the discretion of the Banff Centre. The application deadline is 11:59 p.m. Mountain Standard Time.